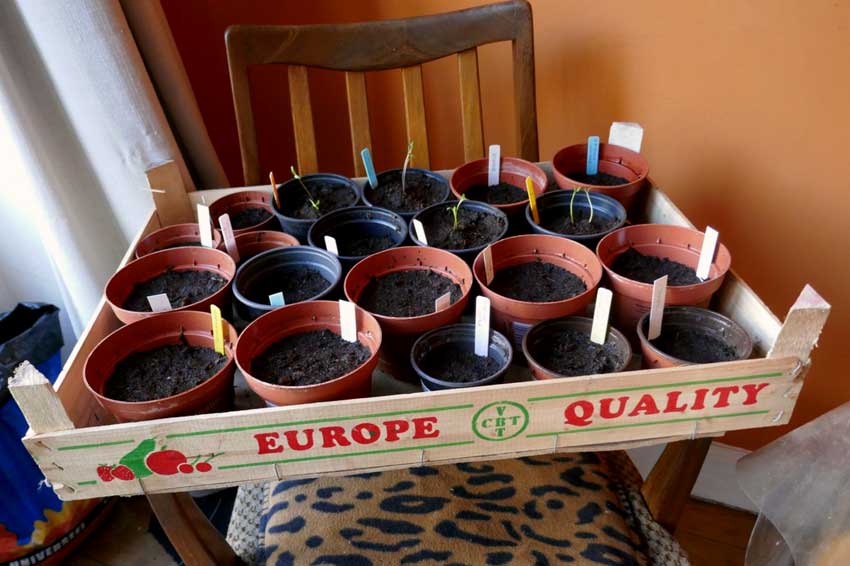 Spring is not the season it used to be. These days spring can involve soaring and plunging temperatures in a matter of days. This is very bad for young plants trying to establish outdoors. While the nice bright sunny days are encouraging the night time temperatures and cold soil means it is still several weeks until young plants can safely stay outside.
Soil and pots can be prepared. Old soil from last year can be recycled and mixed with fresh soil or home made compost. Home made compost is best. Turning soil over and sitting it the sun is good for later planting. With a heatwave possible, deep pots are better than shallow trays. Starting crops indoors in 2 litre pots should have small plants ready to go outside in a few weeks time.
For larger seeds (beans, courgette, cucumber) a very simple method for germination uses a plastic box, soil and plastic covering. Box is three quarters filled, seeds pushed in and a covering of soil, then sealed in plastic. Germination should be about 5 days. Once emerged the small plants are easy to handle and transplant into individual pots.
Smaller seeds (tomato, chilli pepper) work better being started in individual modules or pots as the small plants are delicate to work with when transplanting. These seeds are shallow planted – the sharp end of a pencil for depth – and require a consistent level of heat and moisture. Simple propagators are the best way to provide that consistency.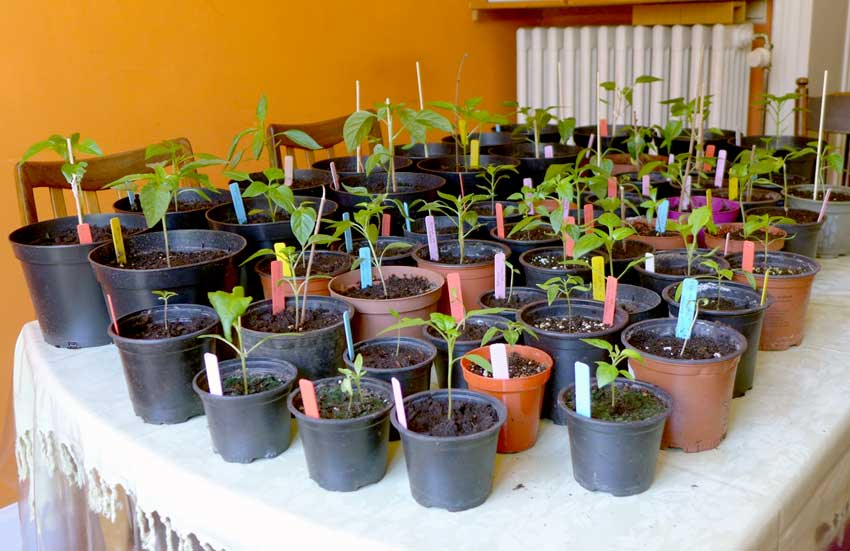 Normally the idea is to have plant material ready for the garden and slowly move it outside as the temperature rises each day. The last couple of years have seen the plants going in and out the house as temperatures jump and fall. Still, it is worth the effort as that plant material will be perfectly ready to take advantage of early summer heat when it comes.
Garden Shed Links: