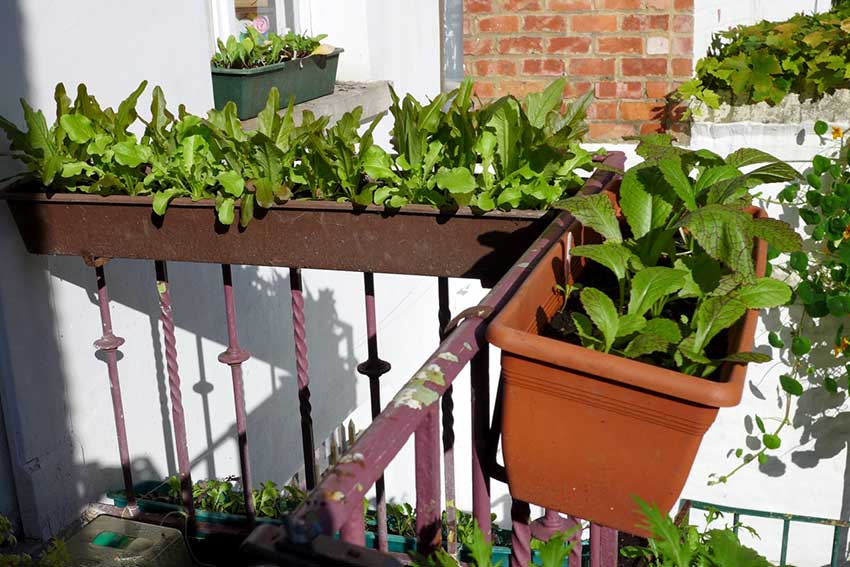 With the recent cold days it may seem an unlikely time to be planting salad outdoors but, by starting indoors and slowly moving young plants out, a steady supply of greens can be achieved throughout the winter months. Salad crops grow well on cold bright winter days and once established will survive well even under snow.
Everyone needs an indoor activity for those days when it is too cold or too wild outdoors. With a basic kit of pots, boxes, soil and spray bottle a good range of winter salad can be started indoors. All of these can be ordered over the internet for delivery or picked up at a local corner shop or supermarket. It is worth using the right materials to keep the process clean and tidy.
There are many greens suitable for sowing (see below) and most follow the same planting procedure. Small salad seeds are buried just under the surface of the soil, not deep. The main issue is watering. Spray watering the soil surface daily is aimed to keep the pots damp but not soaking. The box of pots are stored indoors in the dark until seedlings emerge.
Seedling should emerge within about 5 days. The box of pots can now be sat indoors for a few days near natural light then start sitting outside for a few hours each day in a sheltered position. The box can sit out longer as the seedlings grow but should be brought in at night. Once established the seedlings can be potted up to larger pots and stored outdoors under cover.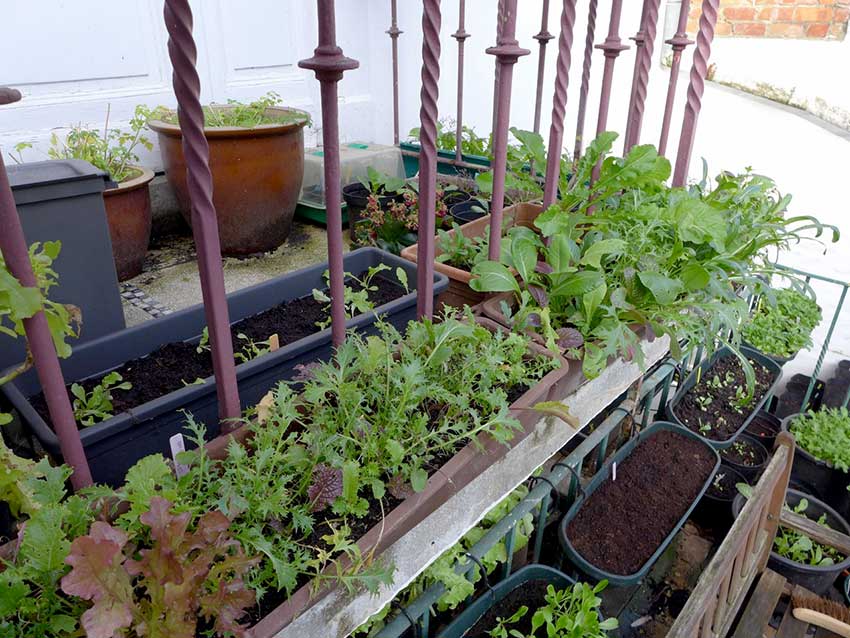 This process is of course weather dependent. The idea is to nurture small plants along, potting up as necessary until they appear robust enough to be planted outdoors into final pots or containers. In recent years the winter weather has been mild enough so a good salad crop can be established and growing for cut and come again from January through to March.
Garden Shed Links: