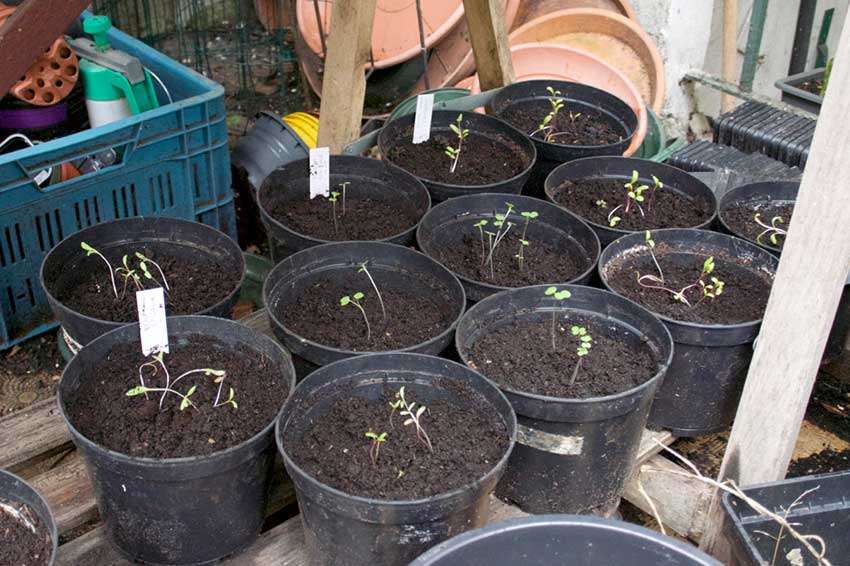 The weather has been mild for the time of year with even a warm start to November. Temperatures over 10 degrees are good for planting out new plants. The temperature is now set to fall below 5 degrees in the next two weeks. Small starter plants are best kept in their pots until after the cold spell, protected under cover or indoors.
Most of the salad in this garden is grown in hanging trays or in pots. A conveyor system has seeds started indoors in small pots, then seedlings moved to larger pots and then sheltered outdoors before planting in trays or pots. Growing salad crops this allows the plants to get established in good sized pots which can be moved indoors if the weather gets mean.
The raised bed is now busy with broad beans growing along the back wall, garlic down the middle and onions to the front. Everything is growing well. There are spare beans, garlic and onions growing in trays and pots to be used to fill any spaces in the raised bed lines. These 3 winter staples can still be planted in the next month for an early summer crop.
Once the raised bed is filled the extra bean, garlic and onion seedlings will be planted in any larger pots or containers lying about. There is no reason to have empty containers in the garden over winter. Chard is very useful and colourful for growing in pots over the winter. It is slow starting but once established is low maintenance and produces well.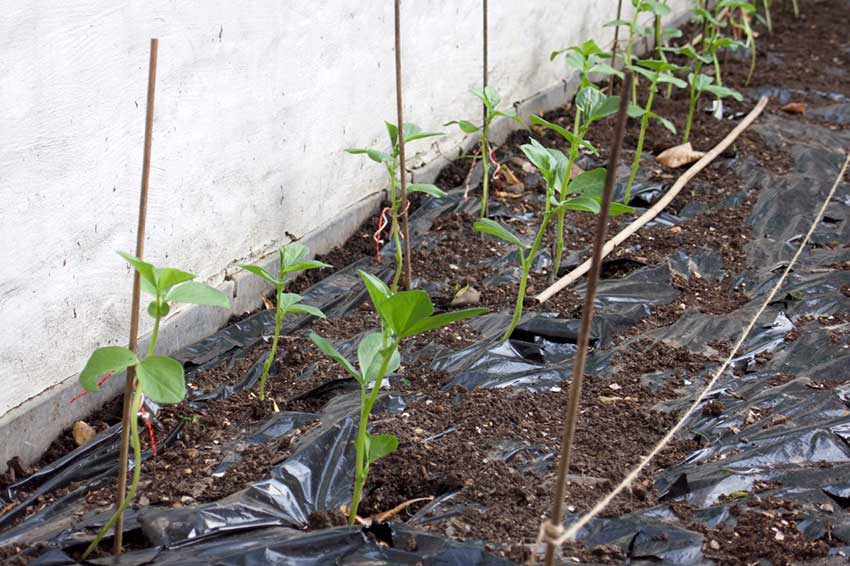 When the first winter cold arrives planting outside will stop. Cold nights or heavy weather will kill off any newly planted crops that are not already established. Those waiting to be planted out will be held back, either under shelter outdoors or taken back indoors at night. It is to be hoped the cold spell coming will only last a short time then a bit more planting can resume.
Garden Shed Links: