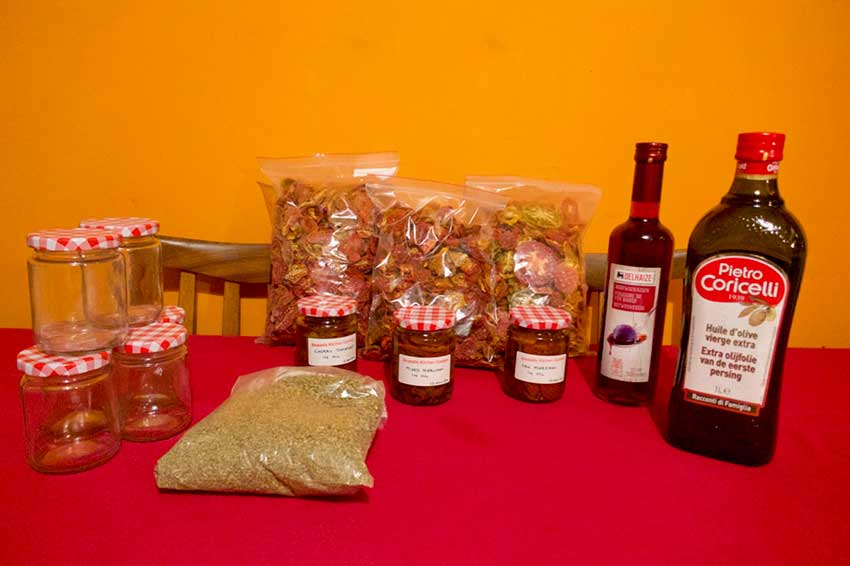 With temperatures falling outdoors it is convenient there is so much to do indoors. Tomatoes and chilli peppers that were dehydrated from the summer crop can now be processed into xmas gifts. This is quite a lot of work so it is good these jobs could be moved from the summer busy time of harvesting and preparing winter planting in the garden to this quieter time.
Dehydrating tomatoes from the summer surplus creates a dried material that can be used later (within 12 months). Making tomatoes in olive oil is a straightforward business, rehydrating the dried tomatoes in a 50/50 mix of vinegar and water for 3/5 minutes, drying them off and packing them into sterilised jars with good olive oil. That's a few presents done.
The start of the chilli pepper season is upon us, the major activity for cold winter nights. Good chillies, particularly the hottest varieties are very slow to germinate and very slow growing in their early stages. Simple small scale propagator boxes are useful for starting different varieties of seed. These are stored in warm darkness until seedlings appear.
More ambitious chilli growers invest in heated propagator boxes that maintain a perfect temperature level. These are expensive so more simple, non electric boxes work well if they are carefully placed around the house where steady warm temperatures can be maintained. It can take 10-20 days for seeds to germinate when the covers are removed and direct light provided.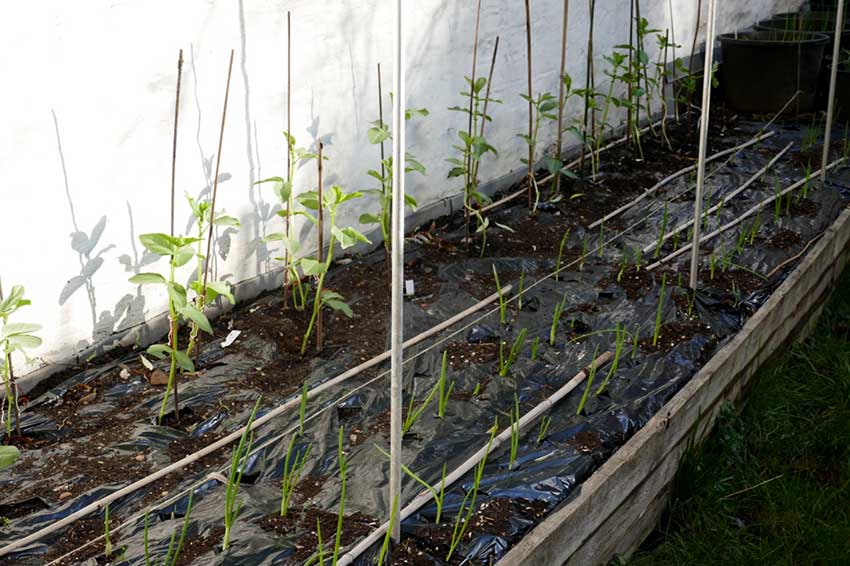 Meanwhile the broad beans, garlic and onions are doing their own thing outdoors, growing well. The only thing left to do now is to fill in any gaps in the lines with extras sewn separately in pots. It is not too late to sow beans, garlic and onion sets outdoors (anytime up to xmas). Gardeners appreciate the lack of hands on activity required for winter planting.
Garden Shed Links: