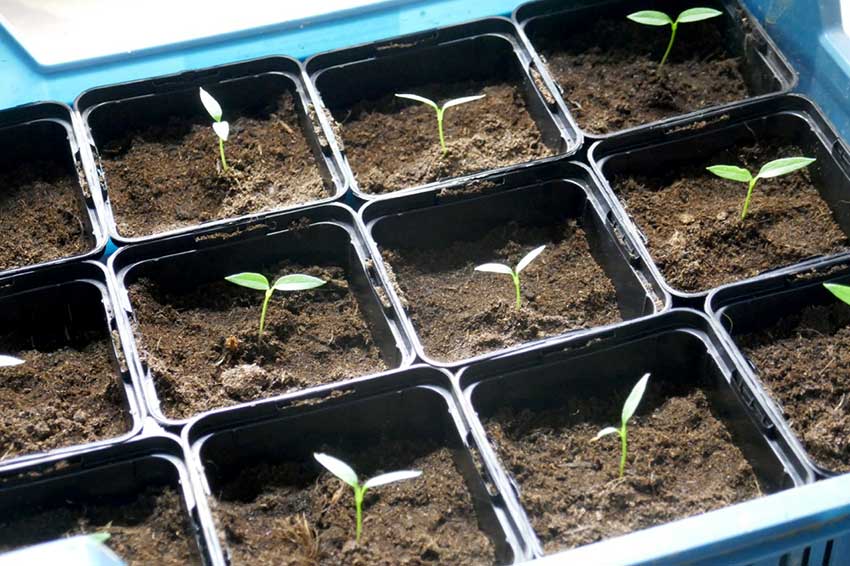 With temperatures falling outside and snow forecast, chilli pepper season is starting indoors. December is the month for starting chilli peppers indoors from seed, especially the hotter varieties. Chilli peppers can grow for several years so the aim here is to nurse small plants along indoors until April or May (weather permitting) when they can be moved outside for the summer
Chilli pepper seeds are notoriously slow to start (10-20 days). They require consistent conditions of heat and moisture to germinate. By using or creating a propagator, seeds are sown, gently watered then sealed in a plastic box. No further watering is required until the seeds germinate. The closed box is stored in a convenient warm spot and checked every 5 days.
When enough seeds have germinated, the cover is removed and the plants left to harden up. Gentle spray watering is then required daily. The emerging plants can be heated under a light or on a sunny windowsill. Once fully emerged, the seedlings are potted up to larger pots and then kept under lights (LED, grow light or fluorescent) until the spring comes. They are slow growing.
Starting chilli peppers early is all about having the best grown small plants ready for whatever summer heat there may be next year. The small plants started indoors are eventually potted up to 7-10 litre pots and settled outdoors. It is a slow process but starting early ensures the plants are mature and strong enough to fully take advantage of any summer heatwave available.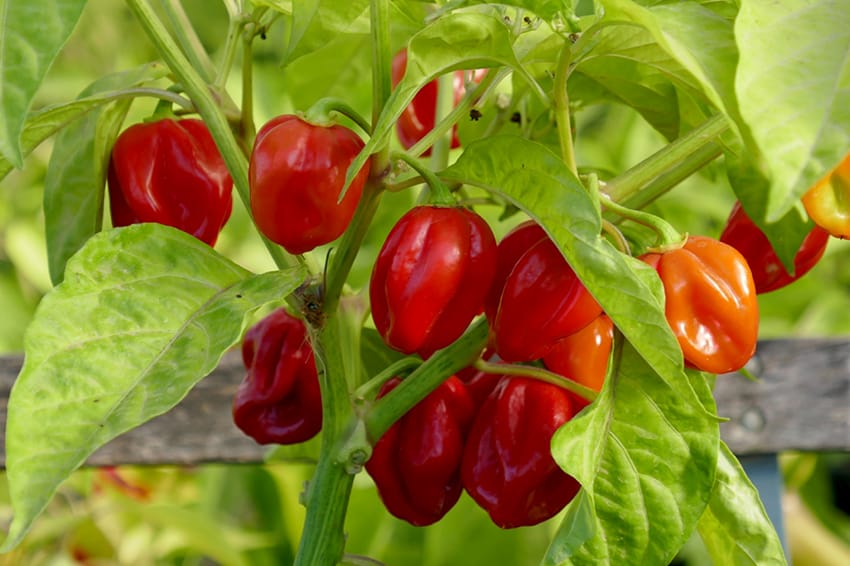 Chilli peppers will grow outdoors in the average city garden or on a windowsill, balcony or roof. They do better if given some overhead protection from sudden extremes of weather such as unexpected heavy downpours of rain in spring or extreme temperatures in summer. Nursing chilli pepper seedlings indoors over the winter months is the way to get good strong plants in the summer.
Garden Shed Links: