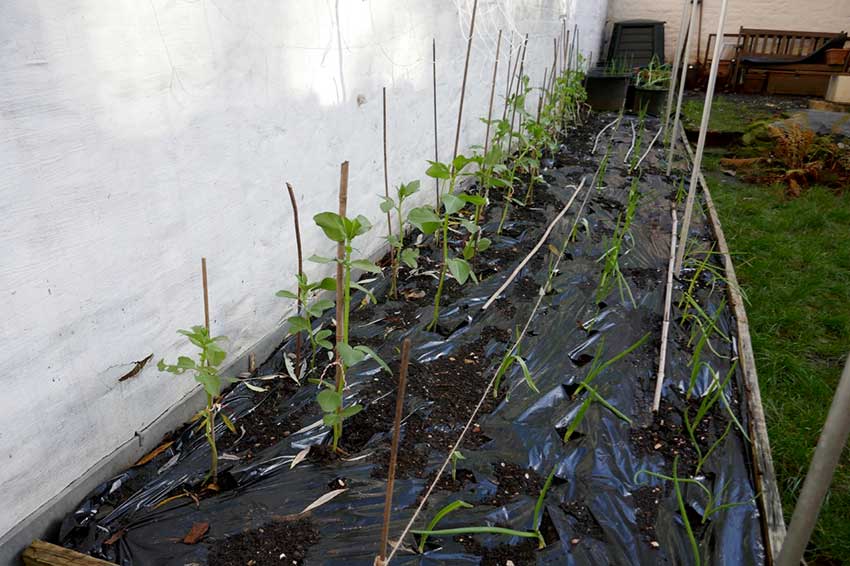 With temperatures forecast under 5 degrees for the next week or so there is not much opportunity for starting new plants in the garden. The broad beans, garlic and onions planted in October are now established and growing. January is the quiet month in the garden, the time for ordering seeds and making plans. It is a good time for providing feed for the birds.
The over wintering salad in trays has performed well in the reasonably mild conditions, providing fresh leaves for daily use. Plants in pots and trays do better in cold conditions. The various chards have lasted well standing up to the cold. When milder temperatures come along more chard (started in the house) can be planted out.
January is onion planting time. Onion sets (immature bulbs) are the easiest way to get onions going and can be direct planted or hurried along in trays. They can be planted in beds or larger pots. They do stand up well to the cold and while they may appear slow to grow they do put out good roots even in the coldest conditions. These will produce large spring onions in about 6 weeks.
Onion seeds produce the best onions. January is a good time for starting trays of seeds in the house for planting out around March, depending upon conditions. At this stage about 50m seeds in a small tray sealed in plastic will get seeds started in about 10 days. Once the shoots are well started the trays can sit outside away from hard frost ready for spring planting.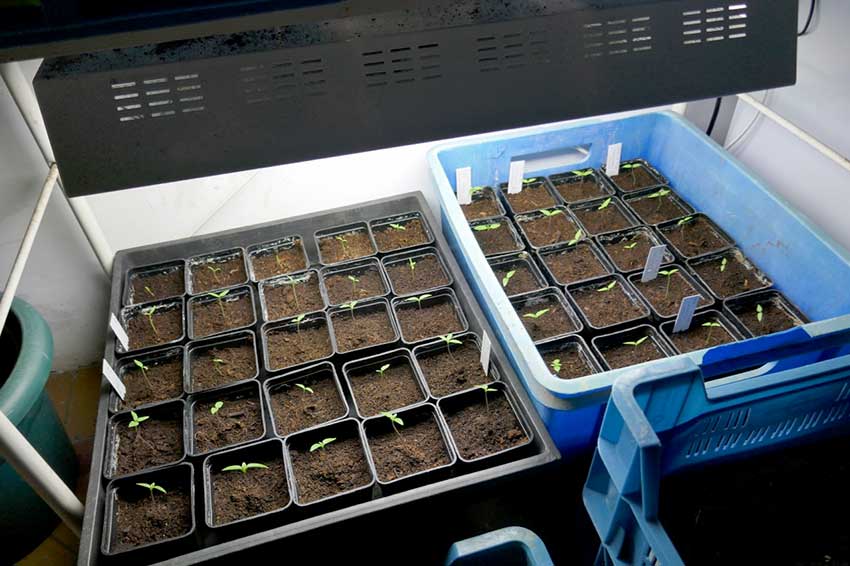 January is the busy month for starting chilli peppers. This early start enables strong young plants ready for outdoors when the warmer days of spring begin. With the unsettled summers of recent years it is necessary to get chilli peppers growing well indoors to give the plants a chance of a decent summer crop outdoors. City gardeners need something to keep them busy during cold days.
Garden Shed Links: