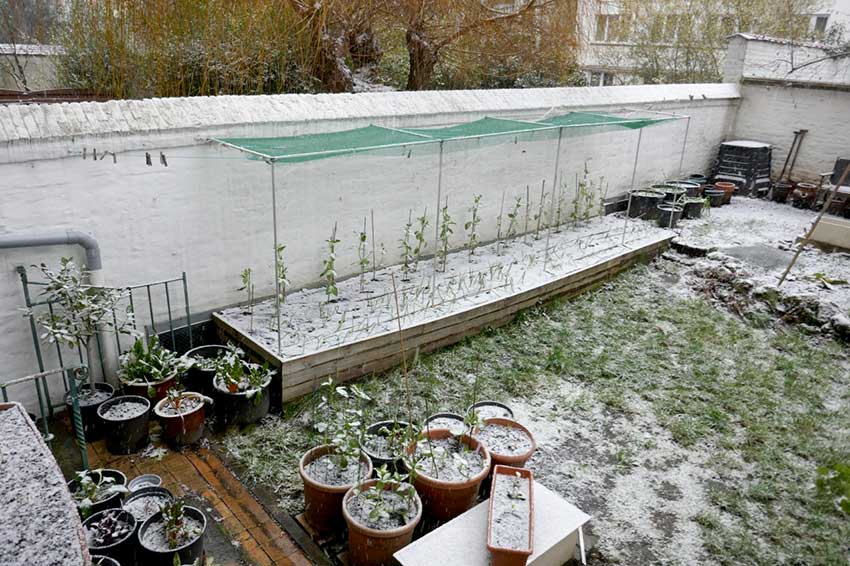 A lot of gardeners hold that a wintery February month is a good sign for a later spring, as though getting the heavy winter weather out the way in February bodes well for March and April. Certainly this February is having its full share of weather, snow and frost and heavy downpours. Gardeners prefer a clear progression from winter to spring rather than winter dragging on until May.
Snow is actually preferable to days of heavy rain. Water-logging of pots and trays and soil beds rots crops. Deep pots work better for increased drainage in foul weather while plastic sheeting on beds helps disperse water. The overhead screen cover on the raised bed acts as a weather shield breaking up heavy downpours protecting the crops below.
The rainbow chard has proved the most resilient winter crop producing steadily regardless the weather. This bi-annual vegetable will bloom again come spring and crop into the summer. Now is a good time for starting chard indoors for spring planting. Spring salads can be started indoors now for planting when the winter weather hopefully lifts in March.
Last year the winter weather continued late into May making early planting outdoors difficult. Indoor grow light systems speed up the starting process so stronger seedlings can be ready for hardening off outdoors (sheltered) later. A simple shelf system with lights can cost about 100 euro (see below). For this month the light systems are used to produce chilli peppers.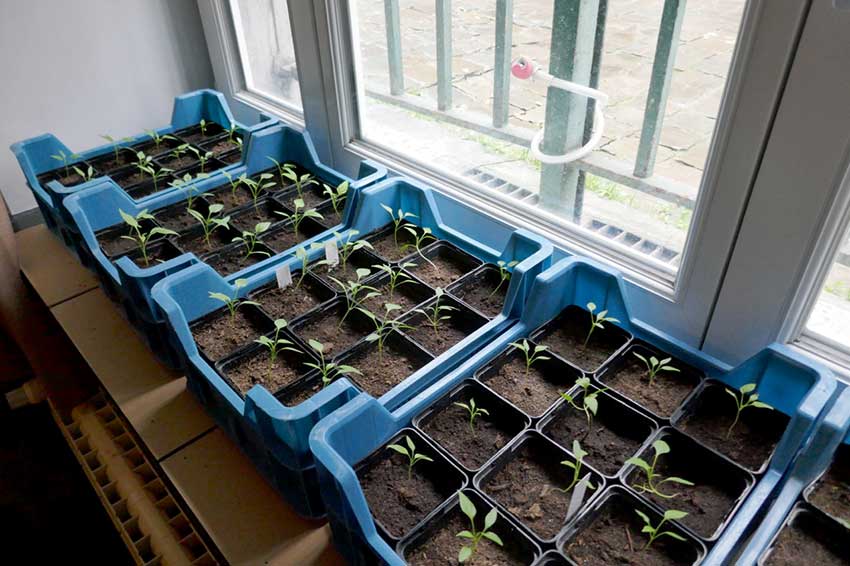 January and February are the months for starting chilli peppers in propagators and under lights. Once started (4 leaves) it becomes a case of storing the plants until outside is available in May. It is good for the plants to alternate the trays from under lights to natural light on a windowsill (away from draughts) as we wait for spring to arrive.
Garden Shed Links: