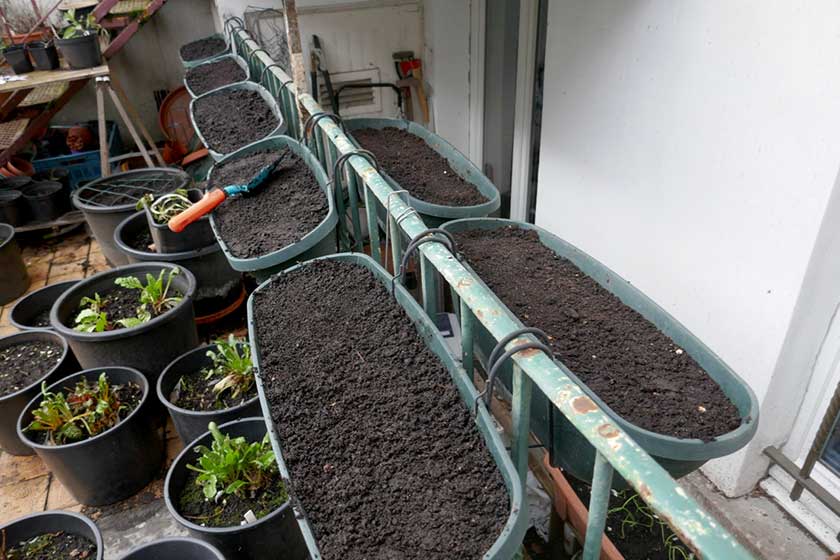 It may be some time before spring arrives and outdoor planting can begin. The present weather with record highs for February and minus zero temperatures does not bode well for a smooth transition from winter to spring. Containers and trays can be prepared and will warm up better for planting in a few weeks while soil beds remain cold.
While onions and garlic have survived the cold in the garden the broad beans were destroyed. Now is the time to start onions for planting out in spring and temperatures rise. Onion seed starts well indoors in simple propagators stored in a warm dark spot. The closed boxes retain moisture. Once the seeds are geminated the boxes can go outside into the coldframe and will be ready to plant out in about 6-8 weeks.
Most salad plants can be started indoors in basic propagators. These sealed units prevent the soil drying out, which, along with over watering, is the main problem with starting seeds. These are inexpensive and take up minimum space. The closed boxes are stored out of direct light until seedlings emerge then the covers are removed and the trays moved to the best light available.
Swiss chard is a new favourite in this garden. The seeds germinate easily and while the seedlings are slow growing, once planted out in May and June, the plants will produce excellent leaves through until next spring. Chards stand up well to difficult weather, heavy downpours and heatwaves, while salads and other crops often struggle and bolt to seed.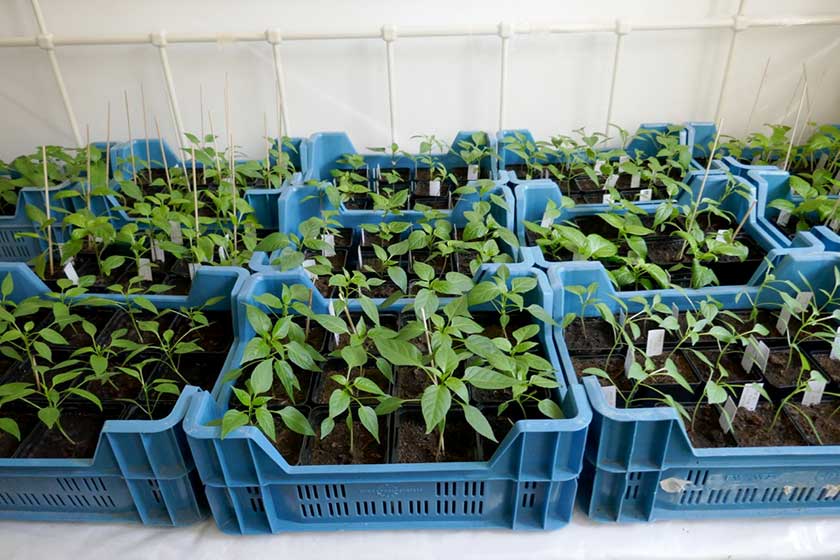 The house is now filled with an excess of young chilli pepper plants, some for the house garden and other for a greenhouse out of town. With the young plants now weaned off close overhead lighting (LED), the plants can now be stored in general room light in a warm room and with minimum watering (once a week). These will go outdoors when temperatures rise sufficiently.
Garden Shed Links: