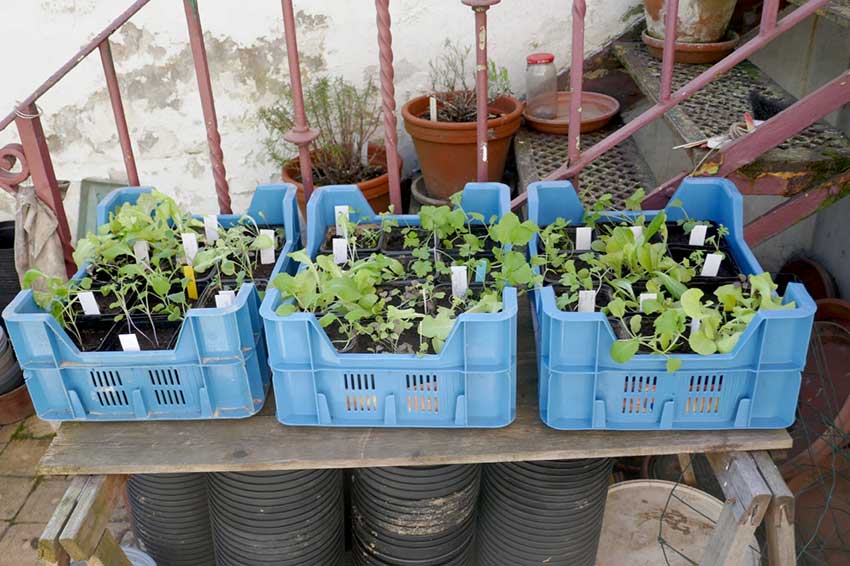 Recent warm days (20 degrees) could encourage gardeners to start planting outdoors, hoping for an early spring. With forecasts for the next two weeks including frost and 0 degrees, this would be a mistake. The last couple of years have seen very disturbed springs with plunging temperatures. It is safer to hold off planting out and continue indoor gardening until cold has passed.
Starting salad crops for containers outdoors is a tricky business. While salads prefer cooler temperatures before summer heat, freezing nights can devastate small plants. For this year in this garden it has been decided to pot up salads indoors to larger pots and maintain them under lights indoors waiting for the forecast to show a steady 10 days over 10 degrees outside. A few have been planted out for a trial.
Beans, courgettes and cucumbers can all be started indoors using the same simple procedure with plastic boxes and covers. Starting these 4 or 6 seeds to a pot, gently sprayed and sealed in, should germinate in about 5-10 days. The small plants are then potted up to half sized milk cartoons, kept indoors for a few days before starting visits outdoors on warmer days.
Growing tomatoes outdoors has been a problem the last few years, mainly because of the wild temperature changes. The only answer is to start tomatoes later, April and May, and maintain them longer indoors until temperatures hopefully stabilise. Warm days can be tempting for getting the plants out but safer to keep them longer indoors with only occasional outdoor visits.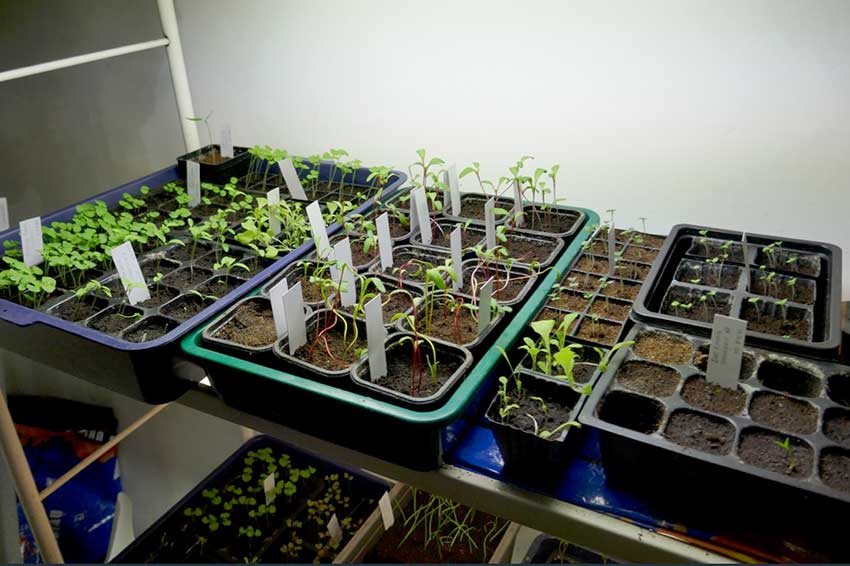 Basically, an unreliable spring is no spring at all. This is a problem for getting an early start with outdoor growing. Better to create artificial spring conditions indoors and hold plants a bit longer indoors. Watching the forecast for spells of warm days means carrying plants in and out of the house for hardening off, remembering to bring them in at night.
Garden Shed Links: