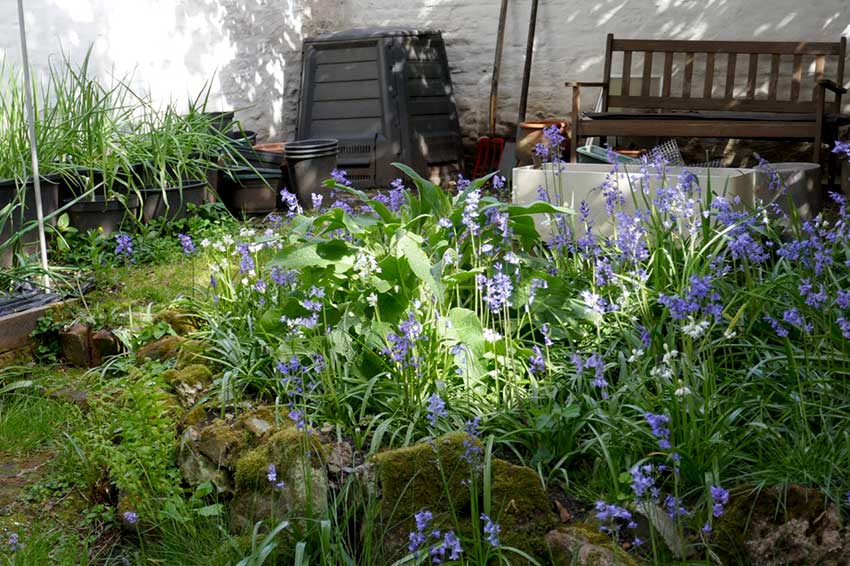 Never plant in the garden until the Bluebells are out, is an old gardener's expression. However, as April was the coldest in 35 years, the ground this year is still cold and may take some time to warm up. The weather forecast for May is better but also prone to highs and lows. Spring planting can get going whenever there are 5 warm days coming.
The winter planted onions and garlic are coming along fine and now supplying the kitchen. These planted last October will run now until summer crops (tomatoes etc) need the space. The chard planted last year is now coming into its second season and producing well. Time to plant more chard. It stands up to summer heat well and produces a steady supply of good leaves.
Now is the time for growing salads in pots and trays, before any summer heat waves come along. Salad plants can be direct sown with half a dozen seeds to a tray though starting salads in pots indoors and then planting these out does produce better results. Salad plants need to be hardened off for a few days before planting out so do watch out for hungry Belgium snails.
Now is a good time for starting tomatoes. These are best started indoors and kept indoors for several weeks until any turbulent weather is passed. Better to hold them back longer than risk a cold night. In previous years May has been disturbed and tomatoes worked best when held back for planting out in June. Some can go out into final pots in sunny positions, but avoid heat waves.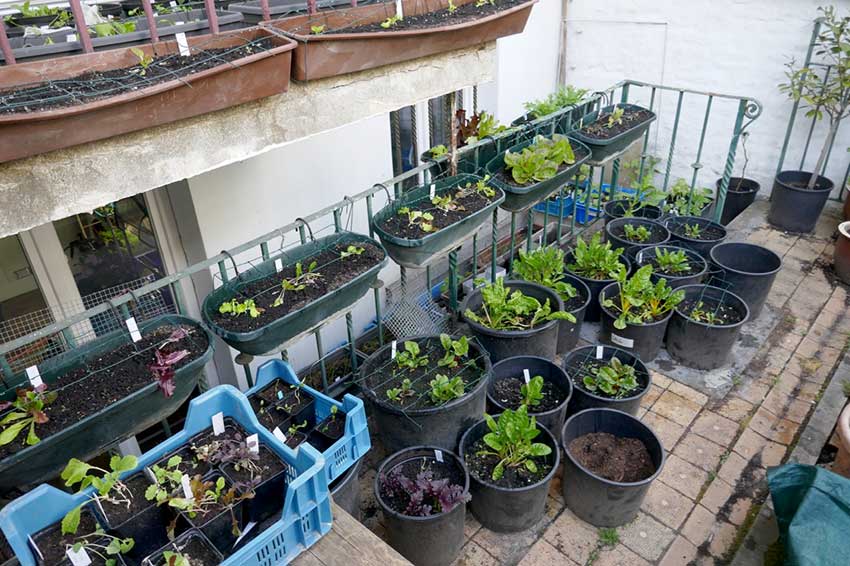 This time of year should be about moving small plants out from protection and into the garden but as cold nights, heavy rain, heat waves and cold soil beds all need to be avoided, this can be difficult. Patience, along with an eye on the weather forecast, is everything. Aiming for a late season is safer in disturbed weather conditions rather than risking young plants out too early.
Garden Shed Links: