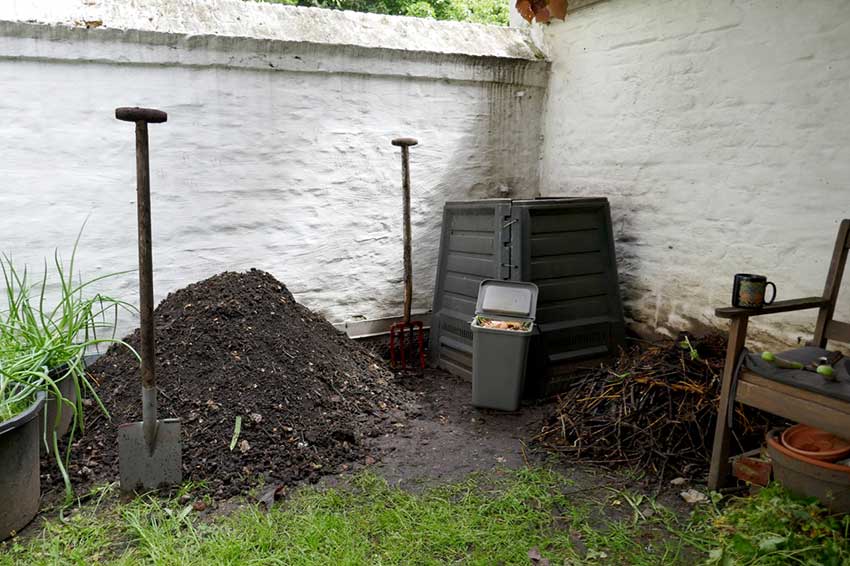 Finally a hint of summer, the rain has stopped. The disturbed spring may now lurch straight into summer. With caution, planting out can begin, but unfortunately the slugs and snails have done very well with the wet spring so caution is required. Still, the first days without rain are welcome. Time to turn out the compost. Compost and soil are the starting point for any good garden.
The compost bin is full from last year's crops with additions over winter from the kitchen and garden. It is now ready for using in containers and as a feed for the raised bed. Turning it over is not a job for rainy days. The top quarter is removed for restarting the pile and the pile is exposed. The presence of worms indicates the pile is healthy and ready for use.
The central body of the pile is separated out to sit in the sun for a few days, forking it over every day to help it dry. Then it will be sieved for use in the garden. The pile is restarted using the top quarter on top of sticks and wood before adding the kitchen compost to act as a starter. Spring weeds are added and the new pile watered well to hold moisture at the bottom for the summer.
Everything in the garden is behind by about a month. Tomatoes are still in starter pots sheltering in the garden waiting to go out to final pots and the raised bed. They are still too delicate for the waiting slugs. The salad trays have done well in the rain. Usually the raised bed is cleared for summer planting but this year clearing it and replanting it will be combined, planting as space comes available.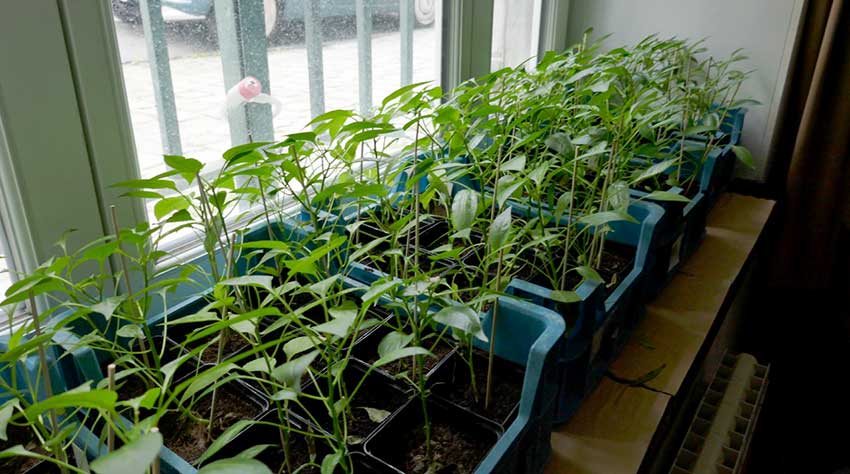 Do not be fooled by the rising temperatures, small plants moving outside can be damaged just as much by new heat as by sudden downpours. Last year sunburn to new plants was a real problem. Moving chilli peppers and tomatoes outside requires caution and weather protection from heat and from cold. The missing spring is a challenge to the exasperated city gardener.
Garden Shed Links: