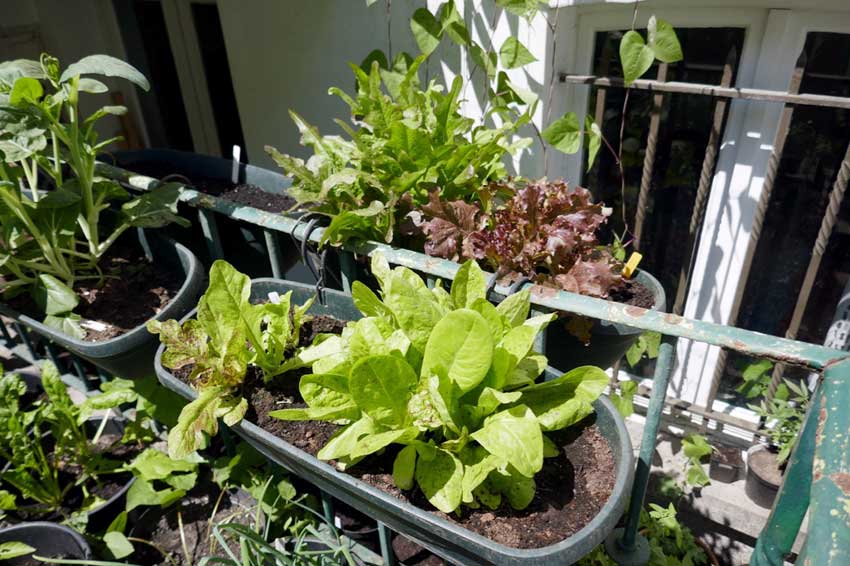 While heatwaves in summer provide plenty of ripe tomatoes and cucumbers, summer salads often lack fresh lettuce leaves. Lettuce are cool weather crops, best either side of summer, but, with a little effort summer salad can be produced in super hot gardens. Last year's heatwave was broken by some rainy weather, better for lettuce, so maybe it is worth trying summer lettuce this year.
Some varieties of lettuce (as above) have a better resilience to heat. Loose leaf lettuce types work better for "cut and come again" use as opposed to head lettuce that are inclined to bolt early in heat. While direct sowing seed will grow it is better to start lettuce in small pots (4/5 seeds to a pot) indoors in the cool, about once a month to provide small plants for outdoors about a month later.
Runner beans and climbing beans are another matter, they almost thrive in heatwave conditions. The mature plants provide excellent shade for other plants, including lettuce, and produce beautiful flowers and excellent beans. They benefit from a cool start indoors in single pots stored out of direct sunlight. Beans can be started anytime over the next weeks in cool conditions.
Outdoors, leeks and onions are ready for potting up.These were started in 2 litre pots about 8 weeks ago and are now moved into 8 litre pots but only three quarters filled with soil. As the leeks develop in the next 2 months more soil will be added to the pots. The finished pots are stored in medium sun, partial shade and need to be watched for drying out.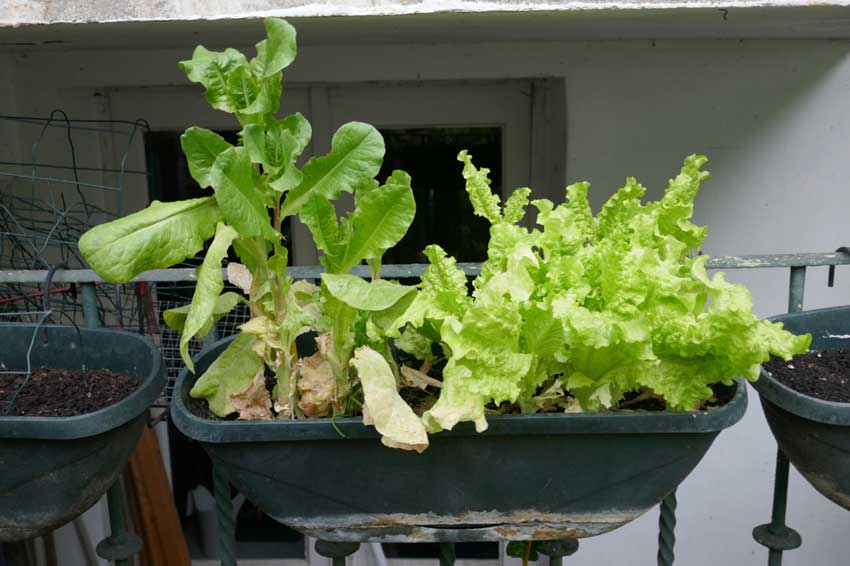 Trying for summer lettuce can be hard work. Some varieties work one year and not the next. It is very much trial and error. Ideally lettuce in containers wants morning sun and afternoon shade. Afternoon sun is too much. While having new plants coming on indoors means plants can be changed over easily enough, finding shade cover for lettuce and watering regularly is the key to good lettuce for the garden's tomatoes and cucumbers.
Garden Shed Links: