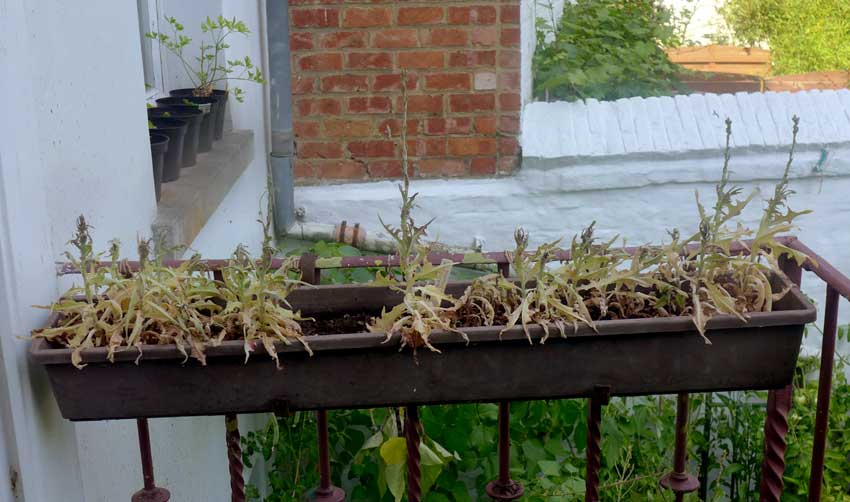 It is important for gardeners to know when to give up. Trying to grow summer salads in trays or containers in heatwave conditions is almost impossible, and a waste of water. The best salads are grown in the spring and autumn anyway. In the good old days Belgium summers were cool and wet and ideal for a nice mix of salad right through the summer months. Not any more.
Heat tolerant varieties of lettuce do exist and are to be admired for their stamina under extreme conditions. However they mainly survive by becoming dormant and slightly tough, ready to burst into full leaf and flavour when rain returns. Watering by itself does not do this, the cooler conditions that accompany rain are what lifts the plant out of its dormancy.
Not all is lost. The ongoing heatwave conditions are ideal for recycling soil from pots and trays. Divide and sieve old soil. Separate into 2 piles. Gently work pile 1 with a spray of diluted seaweed until moist and aerated, this is top soil (top half of container). Gently work pile 2 with a well diluted mix of manure pellets and water. This is bottom soil (bottom half of container). Bake in the sun, turning occasionally, for 2 days, then store in the shade.
Now is the time to start of the salads for the autumn. Many types of salad are fine for sowing now as late summer starts (check packet). The idea is to bring on small plants or plugs in the cooler indoors to have ready for next month or whenever the heatwave breaks. The procedures are the same as spring sowing except now keeping the plants well shaded and protected from heat.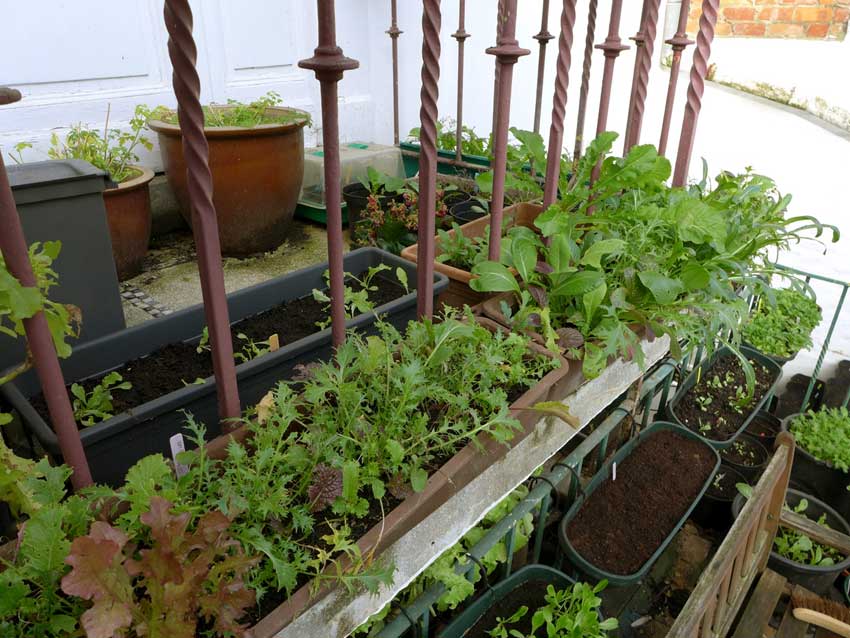 Salads started next month will run to the end of the year with some extra winter crops introduced later to carry on through to spring. It is a pity to be loosing the summer salad early this year but even with the best shading in the world and constant watering, the results do not justify the efforts. Being well prepared and ready for the autumn planting next month with good quality soil and young plants is some compensation.
Garden Shed Links: