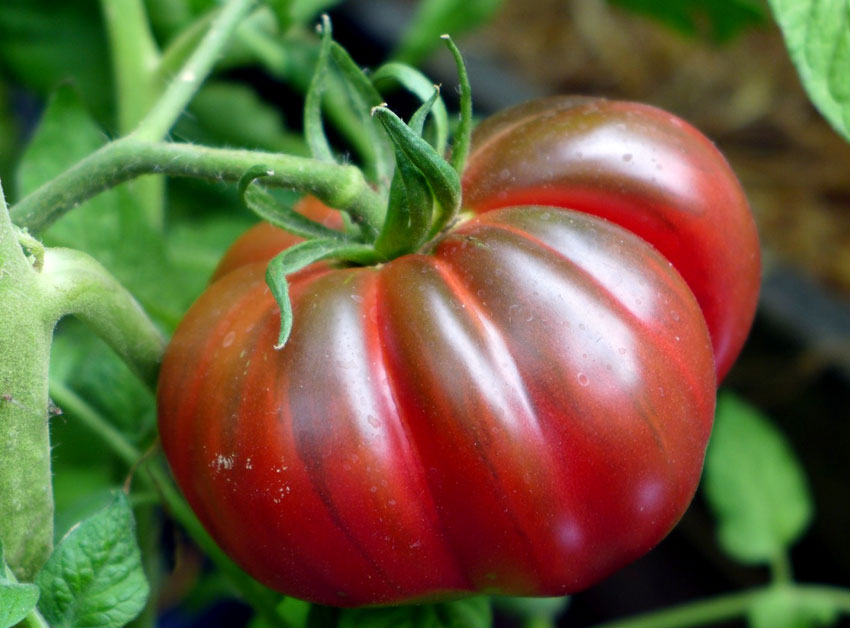 In recent years European tomato growers have taken an interest in varieties from Eastern Europe; Russia, Poland, Ukraine and even Siberia. These sturdy types of tomato are often early starters, late finishers and have increased resistance to tomato blight and other health problems that affect tomatoes grown in poor or unpredictable weather conditions. The many varieties also have unusual colours and unique distinctive flavours.
In the first instance it is worth experimenting with varieties similar to European regular types. Amurskiy Tigr (Siberia) is a tiger striped fruit that starts early and produces well. Iskorka (Russia) is a bush paste tomato resistant to blight. Kron Prints (India) is a remarkable bush tomato producing over 100 fruits. Obereg (Russia) is a mini paste bush variety with many yellow fruit. All of these were started from seed in February and established outside long before regular European types.
One reason for an interest in early starting Eastern Europe tomatoes is the possibility of growing larger beefsteak types that do not work well in the limited growing summers of Belgium. Anna Russian is a good example oxheart heirloom tomato weighing up to 500g. Graffiti Krasnyy is a tiger stripped tomato producing fruit up to 100g. Purple Russian produces fruit up to 170g. Kolyadnik is a Ukrainian classic with fruits up 100g.
Experimenting with new tomatoes is just as much about testing each type in different situations in the garden. In this garden there is a raised bed as the main growing area and a partially shaded basement corridor suitable for containers. then there are corners and open spaces suitable for larger pots. Working out which works best where is the experimental side of things.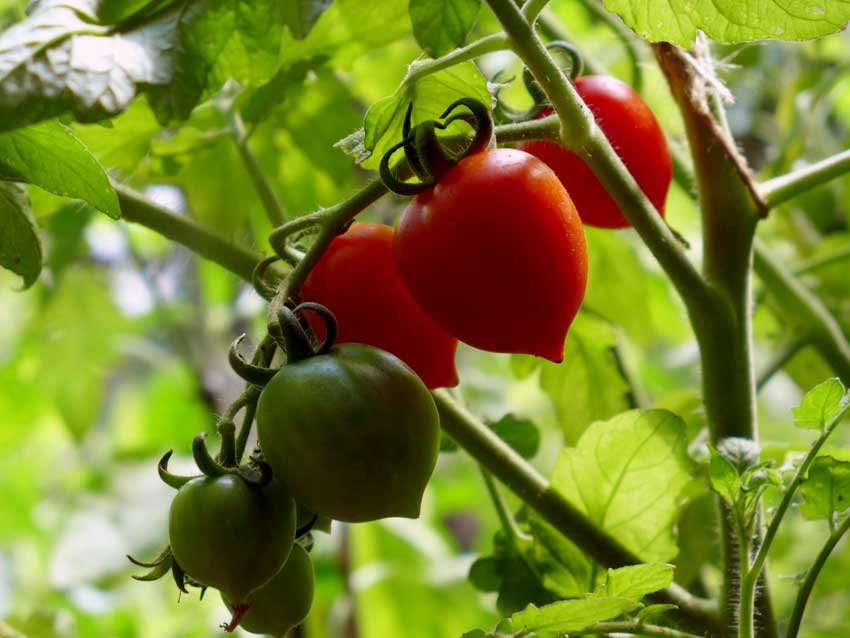 In previous years tomato growers have struggled to find ways of bringing more Mediterranean types up north in Europe. The recent heatwaves have helped this endeavour but unfortunately troubled springs with sudden cold and the disturbed late summers with heavy rain and blight and have made this difficult. To deal with these mixed conditions it worth looking to the east.
Garden Shed Links: