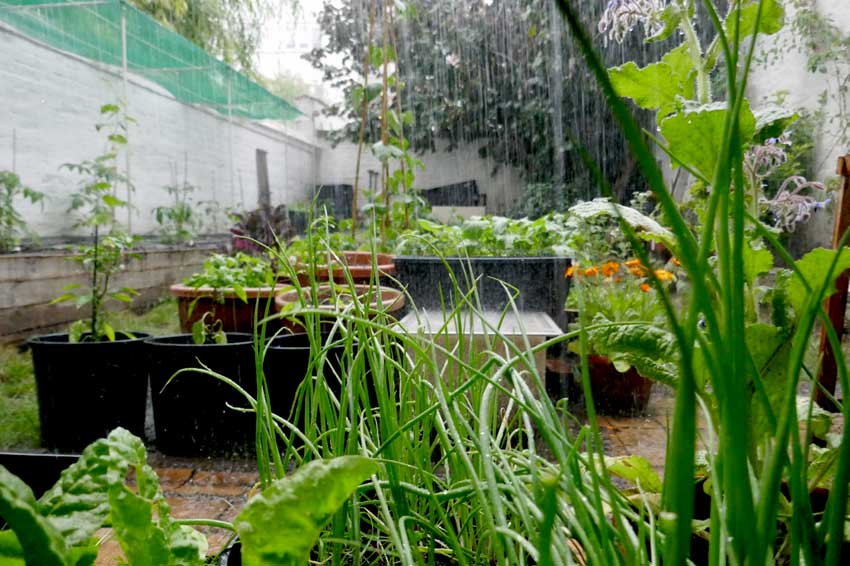 Most gardeners look forward to a bit of summer rain, the farmers certainly need it, but in recent summers this rain comes hard and fast and damages a lot of young flowering plants. It is worth trying to erect some shade covering over vulnerable plants to break up the downpour. The saturation of the soil is not a bad thing, with heat to come, but milder rain would be better.
With the rain comes the slugs. The "Spanish slug," Arion Vulgaris, is a true invasive species, first discovered in Belgium in 1973, now common across Europe. This land gastropod is unique in its ability to survive heat and drought by burrowing into soil and then emerging with rain, often by the dozen. Hand picking is the only method of control, dropping the slugs into boiling water.
Arion Vulgaris is a hermaphrodite and has the capacity to self-fertilize, meaning that a single slug can start an infestation. When disturbed they produce a thick mucus which deters most predators. Most methods of control (pellets etc) are poor in rain. However, in recent years the Hanover slug barrier has been reported successful on open site soil beds and is worth considering.
The runner beans and climbing beans do not mind a downpour of rain. They are well enough established (tough enough) to withstand the slugs. The Purple Pod beans are producing while the Firestorm beans are just starting. By directing the climbing beans over tomatoes and chillies they do provide some good protection from heavy rain. It is worth planting more over the next few weeks.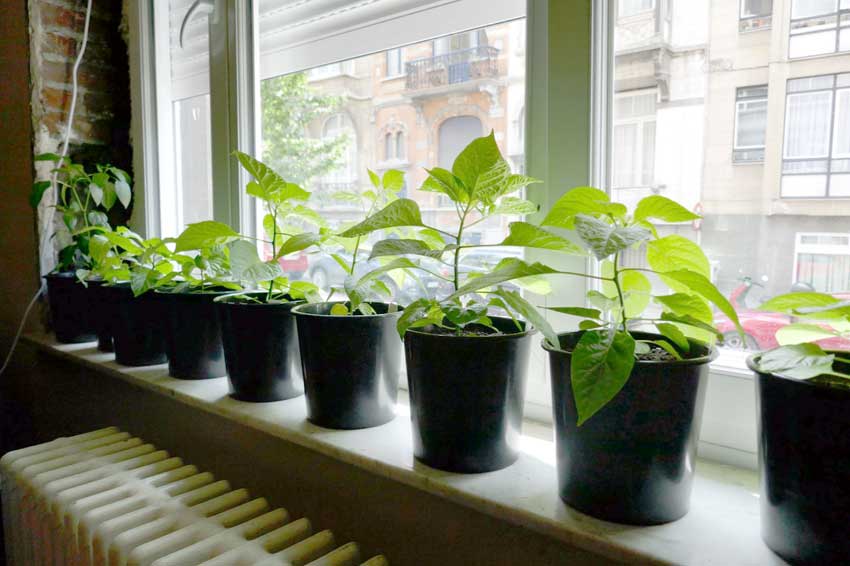 The weather forecast is for prolonged heat wave over the next couple of weeks. For the chillies doing well indoors, it will now be a challenge to successfully move them outdoors. While the chillies outdoors are all bashed and bruised from the rain the indoor ones have large soft leaves, delicate to strong sun. Gardening through climate change is challenging.
Garden Shed Links: