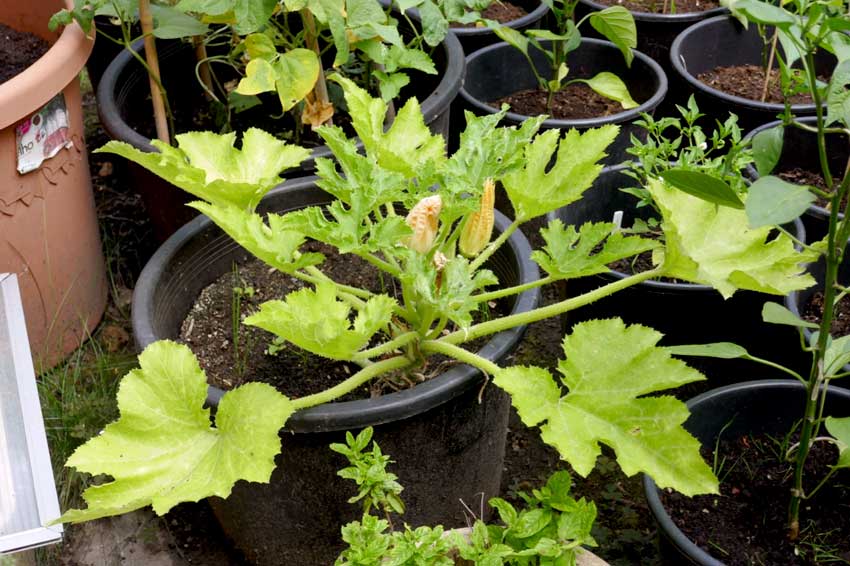 In terms of productivity, there is nothing better than courgettes and cucumbers for the small city garden. Courgettes will grow well in large containers or in one square metre of soil bed and produce 2 or 3 courgettes per week over a long growing period. Cucumbers will grow in smaller pots (6 litres) or in one square foot of soil bed and will produce 2 or 3 cucumbers per week.
It is not too late to start courgettes for this season. They are best started in small single pots indoors away from sunlight. Once the small plants have 2 leaves they are ready for slowly introducing outside. The plants need 2 or 3 weeks of this hardening off before being planted into their final containers or soil bed. Courgettes need steady watering and semi direct sun.
Cucumbers can be started now indoors and treated the same way as courgettes to introduce them outdoors. Cucumbers need a small space on the ground but require support to climb. This is best done with string tied around the lower stem and wound around the plant stem then fastened overhead to a nail on a wall, or an overhead frame. Cucumbers can grow into 3 metre long vines.
At this time the tomatoes have started to grow, even the slug damaged plants. This raises the question of removing sideshoots that appear between leaves and the stem. On bush variety tomatoes (Prince Borghese) only a few sideshoots are removed, whereas on the climbing vine tomatoes (Golden Sunrise) all the bottom sideshoots are removed to encourage the plant growth upwards.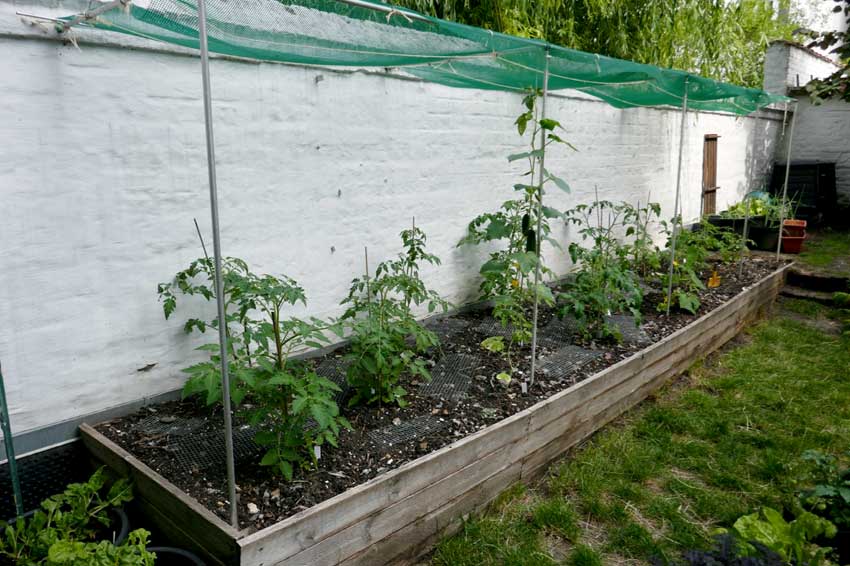 The wild weather of recent weeks has caused the courgettes to slow down and stop at times. However the plants are still growing and should recover. They need good watering in heatwaves, a soaking once a day. Cucumbers are very susceptible to slugs and snails after rain, whole plants can disappear. It is worth persevering with courgettes and cucumbers as the summer comes on.
Garden Shed Links: