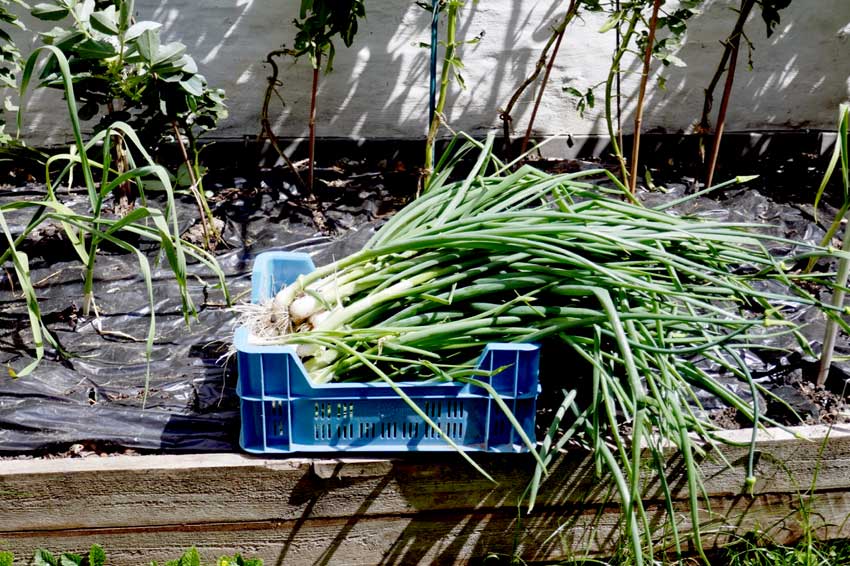 The first part of each year is the lean time in the garden unless you have over wintering crops. Broad bean, onions and garlic make up the bulk of this garden's winter crops, along with salads, chard and spinach in containers. Over winter crop are the lazy gardeners favourite as they requires a lot less work than the summer crops. Mild winters really help fill the lean time.
Over the next few weeks the raised bed will be changed from winter crop to summer crop. By picking all the ready broad beans and leaving the plants a second crop will come in the next few weeks. The spring onions are an excellent crop which have been used over the last 2 months and now provide a harvest. The garlic will stay in the ground for another month.
The winter salad crops in containers are now tired and going to flower. Letting some flower is good for the bees. The containers are emptied and refilled with half compost and half fresh soil. They are then replaced and planted out with 2 litre pots of salad which has been sitting on the balcony for the last few weeks. These should take off in the next few weeks.
May has been brutal for small plants outside. First a heatwave in April to roast them and then heavy rain and cold nights to shock them. Having peppers with sun burn in Belgium in April seems strange. Courgettes planted in the heat took a battering in the cold, fortunately some spares were kept indoors. After this cold lifts it will be time for courgettes and cucumbers outside.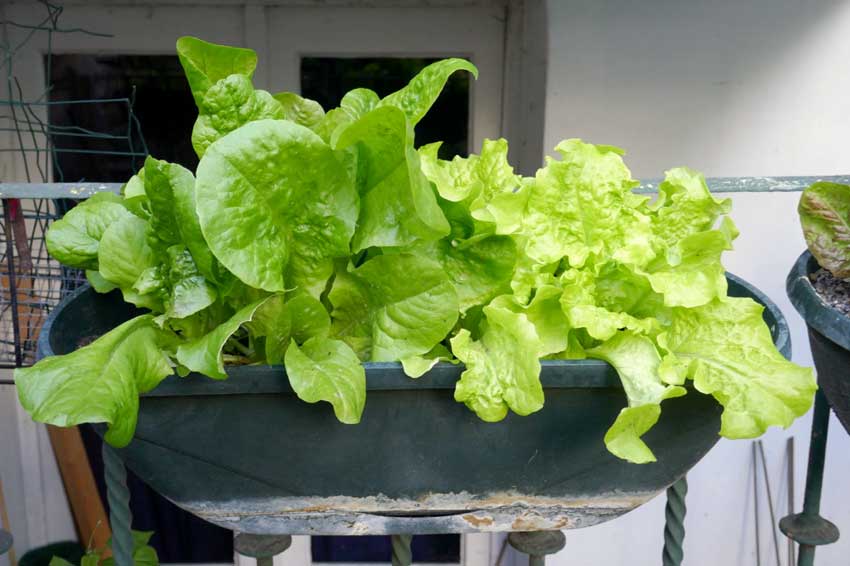 Old gardeners in Scotland would say, don't remove your scarf until May is done. The heatwaves in April can confuse gardeners into thinking an early summer has started. Invariably it hasn't and young plants take a battering. Gardeners who have held back with tomatoes and other summer crops can now hope for a good growing time in June once the low temperatures have passed.
Garden Shed Links: