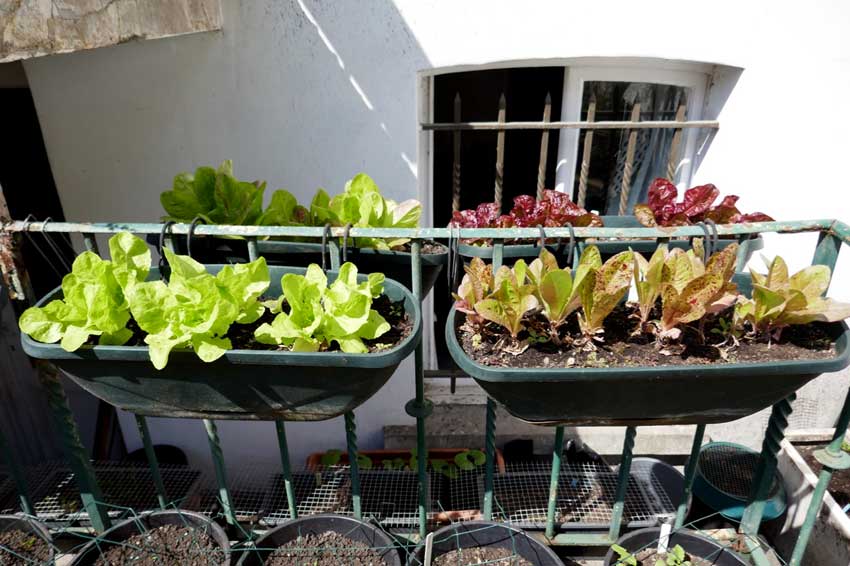 Over the next few weeks is the perfect salad season, just after the winter chill has passed and before the summer heat arrives. Lettuce does not like extreme heat so does best in spring months and after summer. Growing in trays and pots works very well in cities, whether indoors on windowsills or outdoors on balconies. It is fast growing and provides a steady supply of fresh greens.
While direct sowing lettuce seeds into pots works well it can suffer from any heatwave conditions leaving an empty tray. Starting in pots and transferring to trays is more reliable. Pots can be started indoors and moved outdoors for a few days before moving into trays. Ideally have a couple of pots starting in the shade indoors ready to move out as space becomes available outdoors.
At this time winter salad is passing and containers are changed over. Ideally is to compost the old material and replace with fresh. If space is limited, clean out the old soil of roots etc and refresh with a 50/50 mix of new soil. Use this to bottom fill deeper pots and trays and top off with fresh soil (50cm). Radish work very well in old soil and provide a nice compliment to salad.
Bean season is upon us. Climbing beans and bush beans can all be planted out now. The climbing beans work very well in large trays and will grow 2 metres tall to produce lots of flowers and wonderful beans. These can be supported easily by garden canes or string against any wall and make an attractive decoration. These are fast growing and ideal for involving children.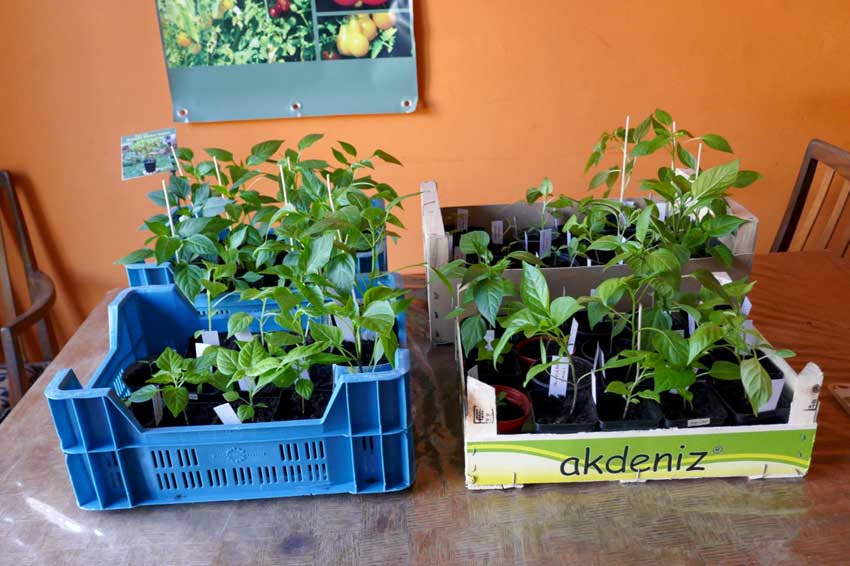 For gardeners it is just as easy to produce 12 plants as it is one, hence there is always the spring excess. It is one of the pleasures of gardening to supply and encourage other people starting gardens by providing them with plants material. This year with the lockdown and restricted availability of young plants it is a big help if everyone makes sure their excess material gets out to other people.
Garden Shed Links: