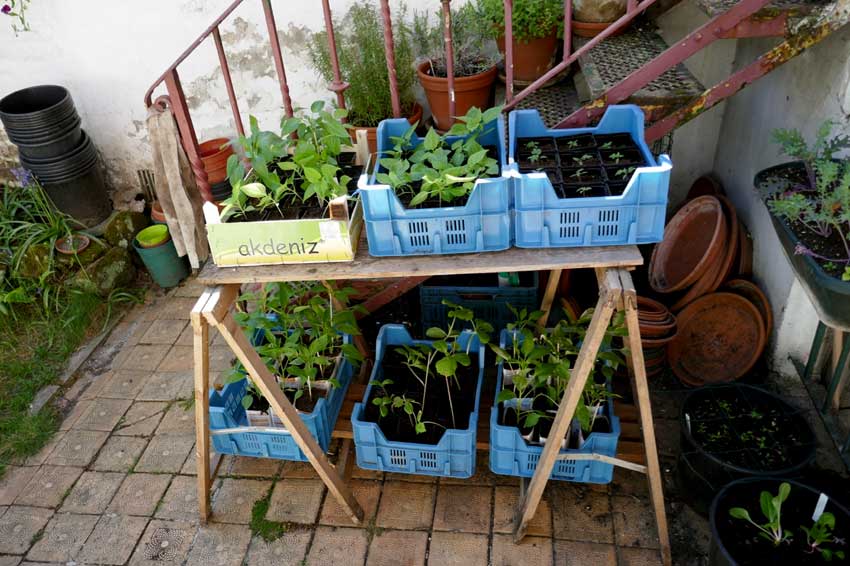 All plants require a process of hardening off before being planted out in the garden. Whether bought from a store or started from seed indoors, young plants require to be slowly introduced to the outdoor conditions in which they will be expected to grow on. Store bought plants are better to sit in their pots for a few days in location before being planted to reduce shock.
Plants started from seed indoors require to move outdoors slowly for a few hours at a time, out of direct sunshine and protected from high winds. Recent high temperatures and windy conditions make this rather difficult this year. While the heat is good the strong sun and wind dry the plants and burn the leaves. It is best to keep new plants well under cover or completely in the shade.
The winter planted broad beans are now starting to produce beans. The spring onions have been in good supply for several weeks now. Winter planted lettuce and spinach have been cropping well and will do so for several weeks to come. With the mild winters of recent years and the heatwave summers it is becoming apparent that a winter planting for a spring cropping is worth doing.
Beans of all types do well in these conditions. Started indoors from seed the small plants are ready to go outside in about 10 days. A large pot with 4 garden canes is the simplest structure for the beans to grow up. Once planted and well watered the plants will start to climb the canes in about 5 days. Once they reach the top of the canes the tops are nipped off. These should crop well.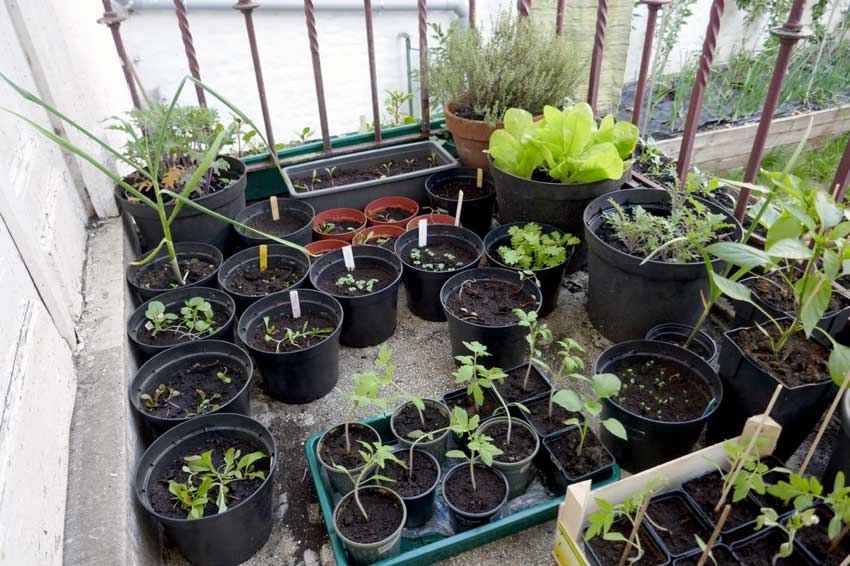 In the last 3 years April has seen above average temperatures followed by poor weather in May. These unpredictable conditions can be difficult for small plants. In this respect it is worth holding back a reserve of starter pots for planting out later in May. Tomatoes and the like will not be planted out until the end of May when the main summer season will begin, we hope.
Garden Shed Links: