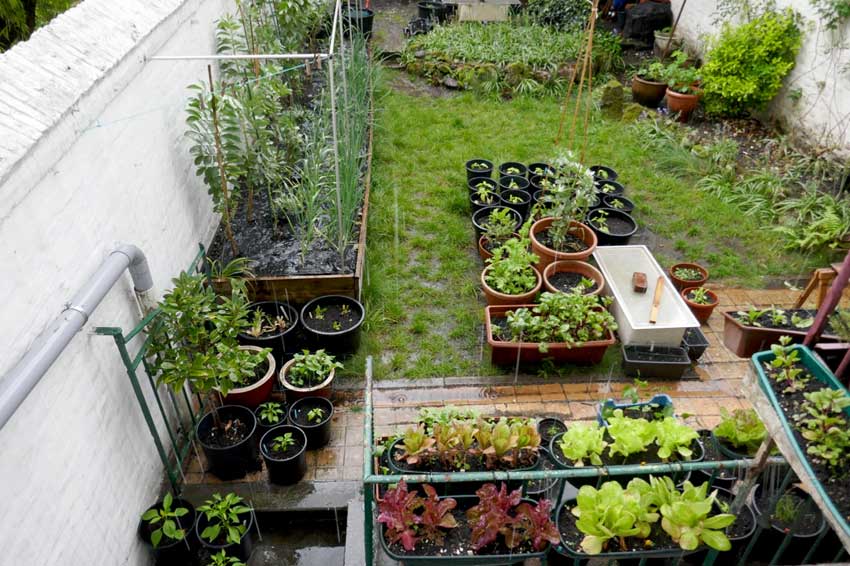 After 2 weeks of heatwave conditions the weather has now plunged into rain and overcast conditions and looks set to stay that way for next 2 weeks. While this is good for direct sowing lettuce seed in beds and containers, it is not so good for planting out young plants. Those already out will take a battering and those ready to go out will have to be held back for a week or so.
This change in the weather has brought out the slugs and snails in force. As with last year, the early heatwave encouraged moving small plants outside, now the slugs will have them. Better to harden plants up away from slugs before risking them outside. Growing the plants bigger before going out is better than hand picking slugs of the young plants after the damage has been done.
This time of year is also compost turning time. The compost in this garden is produced to a 6 month cycle of spring and autumn use. This provides rich compost for using in containers and for top feeding the raised bed. The pile is split in two with the top half returned to the bin to keep the composting process going and the bottom half removed for use.
The bottom half of the pile is sieved collected in buckets for later use. This fine grain material is ideal mixed 50/50 with other soils for containers giving new plants a rich starting medium. The remaining material, now turned and aerated, is returned with fresh green material and the regular kitchen scraps to get the compost pile – and its worms – working again for summer.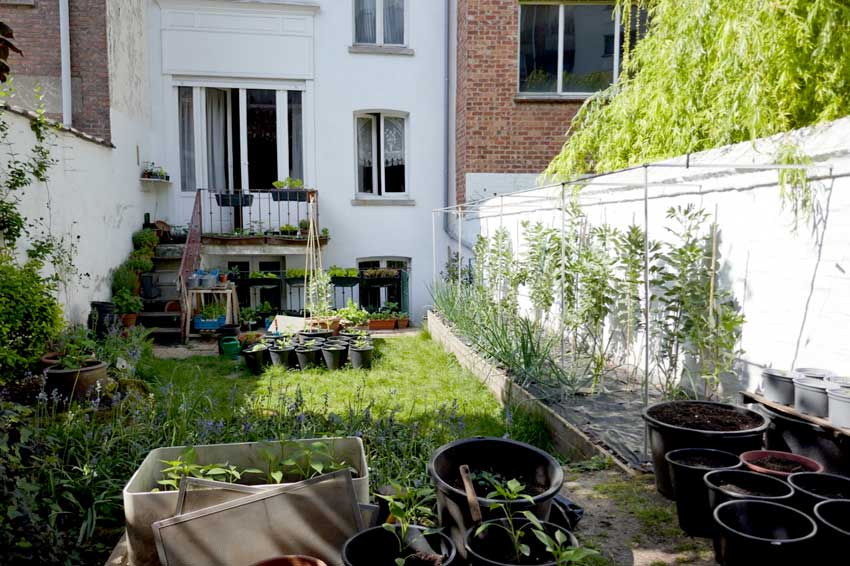 Over the next month the broad beans will finish and the remaining garlic and onions will be lifted from the raised bed. The bed will be top dressed with the fresh compost and planted out with tomatoes, cucumber and beans. It is worth holding back planting out until the rainy season has passed and the next heatwave began. For the time being the slugs and snails are in charge.
Garden Shed Links: