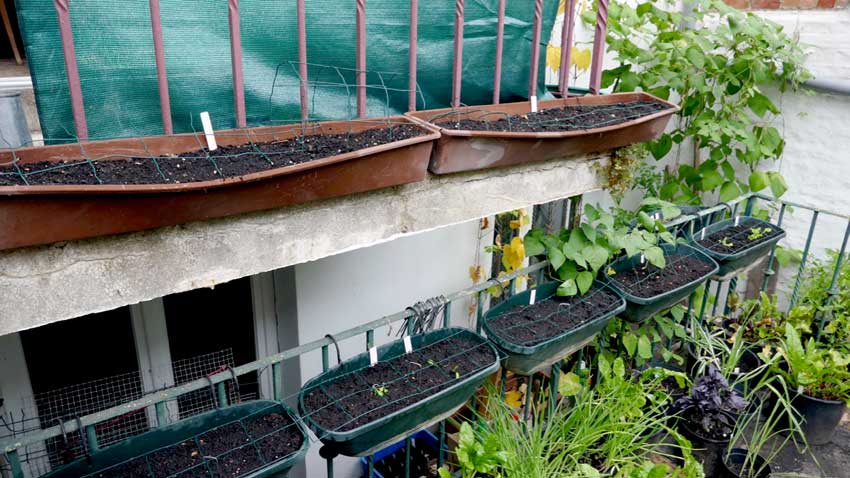 Rain is generally welcome in hot summer months, a nice break from the heatwaves. The lower temperatures that accompany rain make this a useful time to start new salad crops, especially in trays which dry out too much in heatwave conditions. It is even worth clearing out any older salads that have toughened up in the last spell of heatwave conditions.
While salad seed can be sown direct into trays and pots and should do well with daily showers to spur them on, it is also worth starting salad in smaller pots and planting these up to trays. A mix of small pots in a carrying box allows moving the starters in and out of the house, avoiding strong sun or heavy rain. The starters once planted out will benefit from the grey days and rain.
Rainy days are also the right time to feed garden plants, the rain helps the feed soak in around the plant roots better than on dry days. Growing comfrey for plant feed works very well. Leaves are harvested and placed in an air tight bucket filled with water and left for 3 months. The resultant concentrate is then diluted in water and administered to the soil around plants.
Summer rain brings out the weeds. This provides useful green material for composting at a time in the garden when not much is available. A layer of green material followed by a layer of kitchen vegetable waste and topped off with the soil from a finished tray makes a good addition. Finally a gentle soaking with comfrey tea (or water) ensures the pile's moisture level when the heat returns.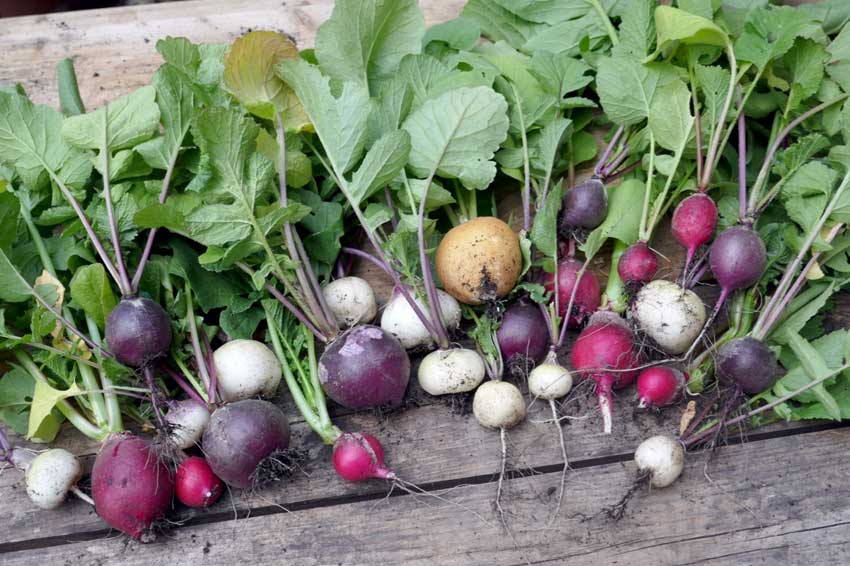 Radish love the rain as they prefer a constant level of moisture. They work very well in trays and pots, well spaced out, and produce finished radish in about 6 weeks. They do not like drying out. While most gardeners would prefer more sun and heat at time of year to get tomatoes growing, these current damp conditions do mean an extra salad season can be achieved.
Garden Shed Links: