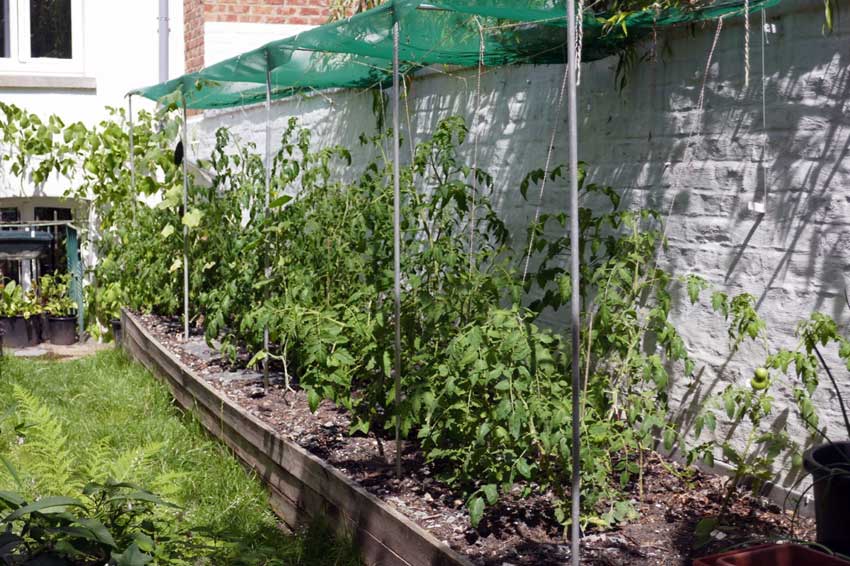 The busyness of spring has passed and summer garden crops are now established and growing. Now is gentle maintenance time, tying up tomatoes, tidying beans and cucumbers and using up salad crops. The weather has been very changeable with cool wet days and now some extra warm days. Keeping an eye on the weather forecast for watering is the main job now.
The tomatoes have had a difficult start to the year but are now recovered and growing well. The vine and cordon tomatoes are progressing well in the raised bed all with plenty of green tomatoes. This year the experiments with small pot tomatoes are going well. The varieties Minibell, Yellow Cherry and Red Robin have come on well and escaped the attention of the slugs.
At this time of year the compost can be running short of green material. A simple cheat is to buy a package of straw from the pet store and mix this in with the top half of the pile. This avoids the exercise of turning (emptying) the whole pile out and refilling. This provides some aeration for the pile and lightens the mix, bulking up the pile and reducing any excess moisture.
This is also the time for giving up on certain plants that have been heavily attacked by slugs, freeing up the pots. It is unlikely a badly damaged plant will recover at this stage of the year. Some crops like pot onions or potatoes can be lifted now. The soil from the pots is sifted and mixed with home compost (or fresh soil) to refill the pots ready for another batch of planting.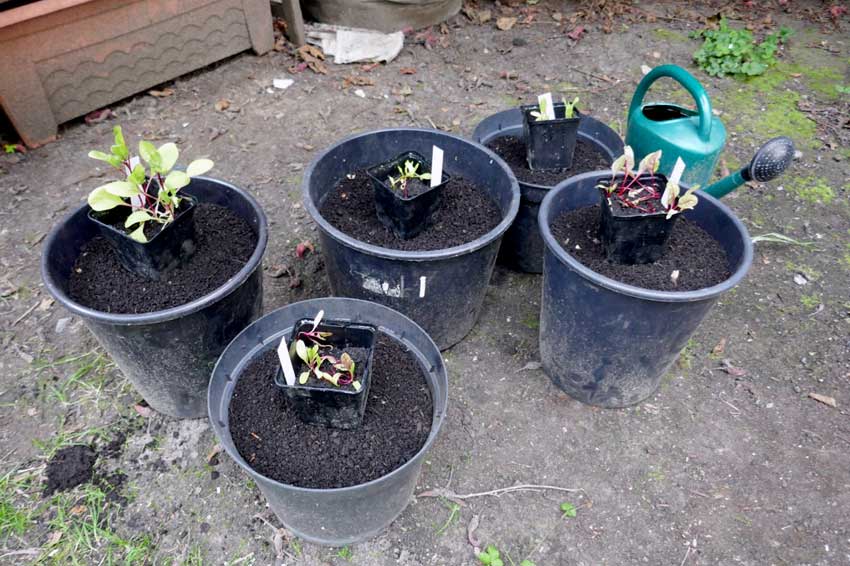 Now is also the time to think about winter planting. Chards and Kale are a good example of plants that benefit from a mid-summer start so they are established and producing for the winter months. Once established these will produce steadily through the winter months. So while enjoying the summer lull it is also time to think to the year end and winter crops.
Garden Shed Links: