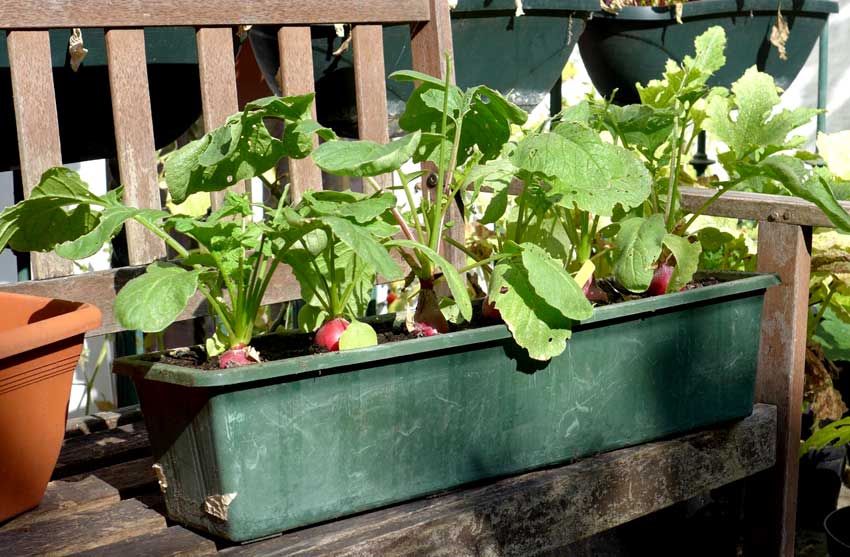 The humble radish is one of the fastest and most reliable cropping vegetables with seedlings appearing after 5 days and the crop ready after 6 weeks. This makes it ideal for people wanting to test out a planting space on a windowsill, balcony, or in the garden. Radish also are ideal starter plants for children.
Radish have winter and spring varieties. Spring varieties, also known as European radish can be planted as soon as frost has passed. The seeds are easy to handle and are simply pushed under the surface of the soil (1-2cm) and covered over. Water gently with a spray and leave until shoots appear.
Radish make an ideal crop for small city gardens or balconies as they require little space. Trays work well for most varieties. Spacing is quite straightforward at about 5cm for the smaller varieties. Radish in trays require spray watering once or twice a day, slightly more on warmer days.
Often called the starter crop, many gardeners use radish to test out growing spots around the garden or house. Planted in soil beds they can be prone to slugs and snails. However by growing radish in containers hanging on railings or in pots this problem can be avoided.
By starting a new batch of radish each week and replanting after each cropping, a simple rotation system can provide a weekly supply through the summer. Radish are best eaten fresh but will keep for a few days in the fridge. Varieties such as French Breakfast and Giant of Sicily grow well in Brussels.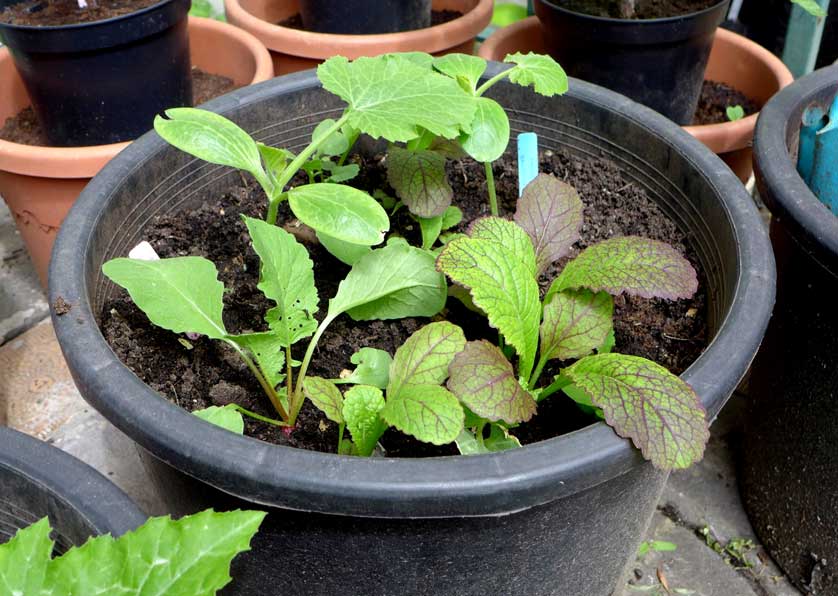 Radish are useful for companion planting with salads and other crops as they have a mild deterrent effect on some flying garden pests. They grow particularly well beside cucumber and lettuce. By planting at the same time radish are ready for picking just as the main plants need space.
Garden Shed Links: