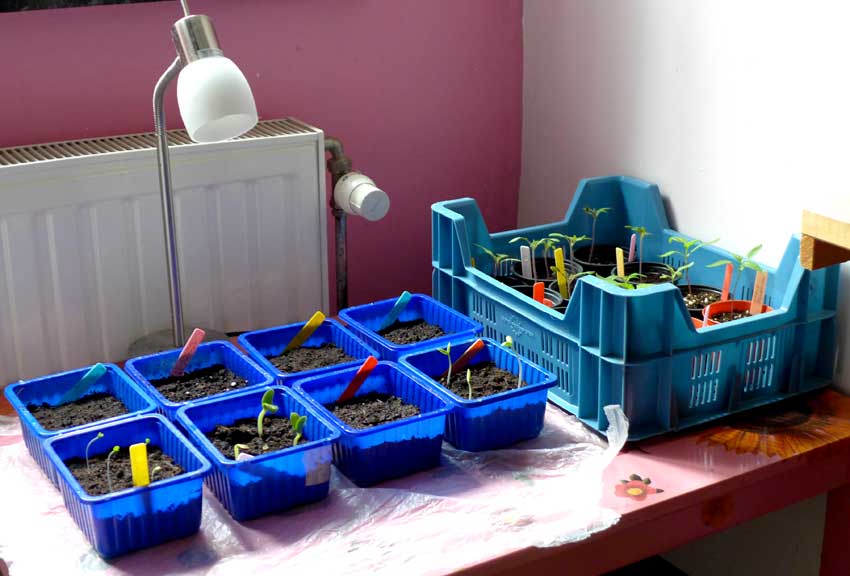 For city gardeners without the luxury of a greenhouse or a garden shed, indoors is the only option for bringing on plants for later planting outside. If possible, a room with the central heating turned down (or off) provides a good starting nursery for the several weeks before moving plants outside.
When the dinning room table is the only work bench available, it is important to ensure proper protection (here heavy duty plastic cover). Being organised with tools and materials avoids disruption. At this time of year, starting plants from seed, the table is the main gardening area of the house.
Using plastic trays (from local corner shop) for young plants is ideal for portable storage. Turning the trays regularly helps stop plants stretching too far towards the light. Ideally at this stage you do not want plants becoming long and stringy so avoid too much direct light. In due course the trays go outside on warm days.
Some plants require longer term storage indoors (here courgettes and beans) to get the plants well established before going outside on warm days. These plants are particularly susceptible to slugs and snails so hardening them off indoors first helps them cope later with the inevitable slug attacks.
Artificial lighting is a new thing for gardeners. These can be useful when general temperatures outside are erratic (super warm one day, freezing at night) and help newly emerged seedlings gain that initial strength. This is the first year trying this and so far, so good.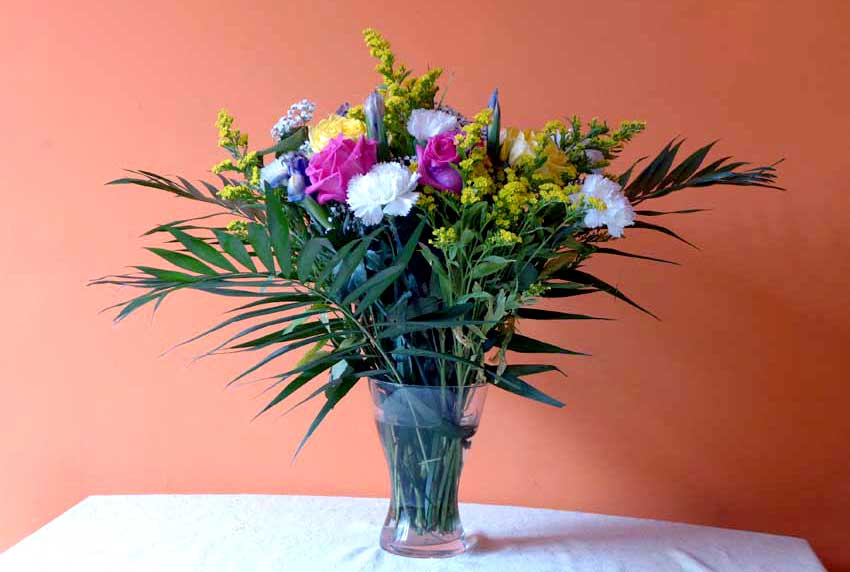 When turning the house into a garden work area it is important to consider the other inhabitants. Keeping materials and plants in an orderly fashion around the house is advised. The occasional bunch of flowers placed strategically on the dinning room table can also distract from the disruption.
Garden Shed Links: