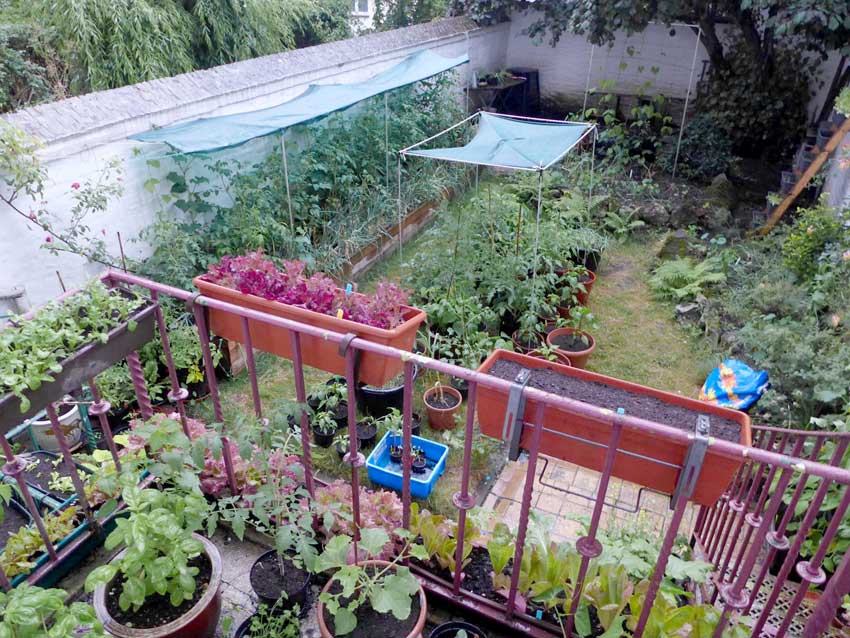 Gardeners love a bit of summer rain, especially when they have a few days notice of it coming. Summer can be a difficult time to keep salad crops going, extreme temperatures make it difficult to start new crops and cause existing crops to bolt. Thus knowing a bit of rain is forecast is the time to start new lettuce.
The coming of rain means cooler temperatures that suit starting salad crops. Preparing a tray or bed a day or two before rain and damping the soil can make all the difference to getting good germination. Once germinated it is important to protect small seedlings from extreme sunshine until they are strong enough to cope.
Growing salads in summer time is an exercise in using the different areas of the garden for their shade value to start seeds and the bright areas to grow full plants. Here a ladder system is used in a shaded area to start seeds with the boxes then rotated to a sunny windowsill. Once the salad box is half used it is well watered and returned for a rest to the shade area, extending its life span.
Rocket is everyone's favourite summer salad crop. It is however quite sensitive to extreme heat making it difficult to start or causing it to bolt. By watching for coming rain trays and pots can be prepared and left for the rain to start the crop. This combination of cool temperatures during rain followed by sunshine and warmer days can make all the difference with sensitive crops like rocket.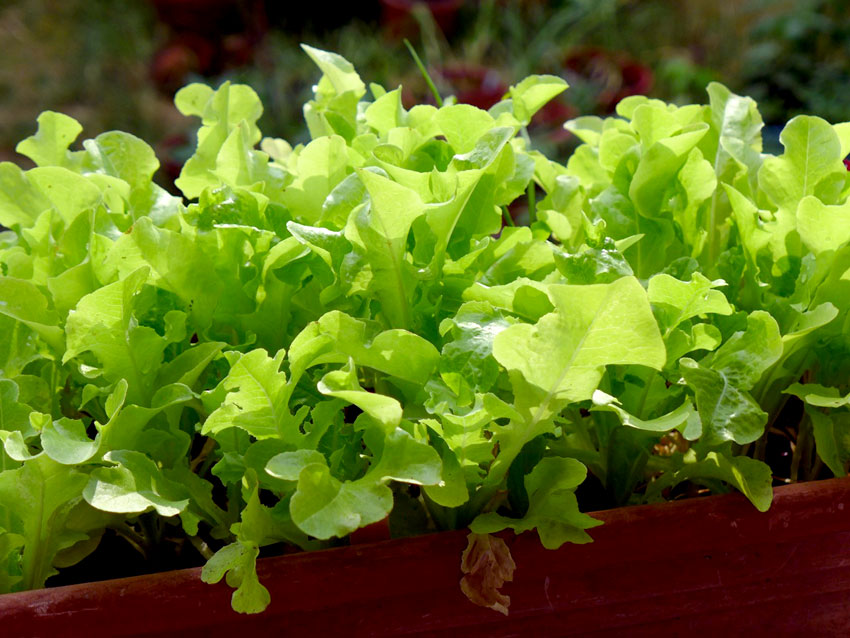 Growing salad in the summer months can be difficult. Either crops will not start or they go straight to flower and become tough and bitter. Achieving a balance of sun and shade can help prevent this. Just as important is to increase the picking of leaves to every day, keeping the plants growing. In this way salad can be maintained through the summer until cooler days return.
Garden Shed Links: