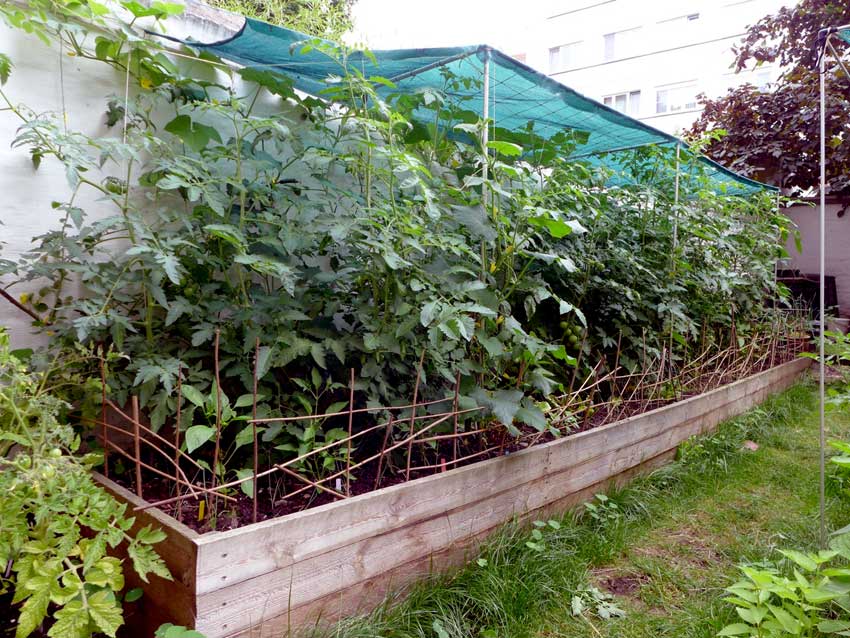 After the reasonably successful experiment of planting onions and garlic in the raised bed it is time to continue the experiment and plant winter leeks. The raised bed is filled with maturing tomatoes and cucumbers so the leeks will now be planted along the vacant front section where the onions were grown.
Leeks are incredibly slow growing. Seeds are started indoors in January/February in sealed pots. Once germinated, the seedlings are moved outside under protection in March then moved to a sheltered area in April. The pots only require monitoring for watering before being ready for planting out in June or July.
The seedlings are removed from the pots by up-ending the pots and then gently working the plants loose from the soil. The seedlings are planted quite deeply into holes (about 10 cm) and the holes filled with soil. Careful watering holding the leek leaves up settles the roots in (watering in). Leeks can be planted quite close together (10cm) in open ground.
Leeks will grow well in larger containers with good drainage and well mixed compost. As leeks can be picked as they grow, they can be thinned out as the pots space is filled. The pots require reasonable sun exposure and watering but otherwise are a low maintenance crop system suitable for a quiet spot in the garden or a roof space.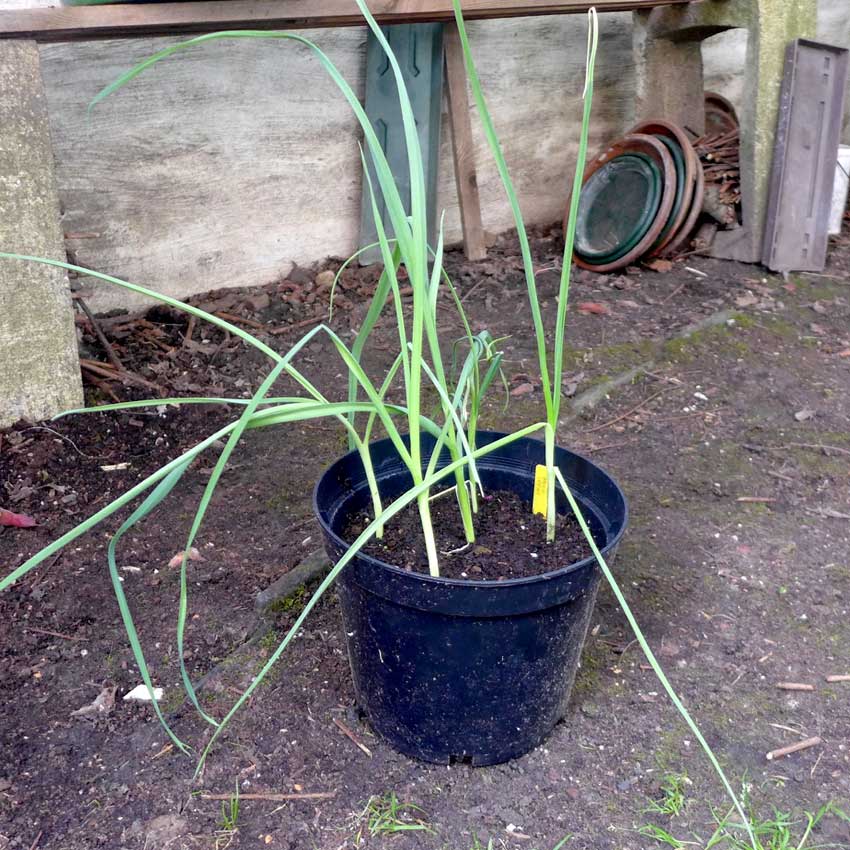 These leeks will be available for picking from October through until February next year. The main cost of growing leeks for the small city garden is the need for nursery space to sit the starter pots all season. That said, being able to plant out the raised bed with a winter crop is a good step forward towards year round use of the available space (especially if you like potato and leek soup).
Garden Shed Links: