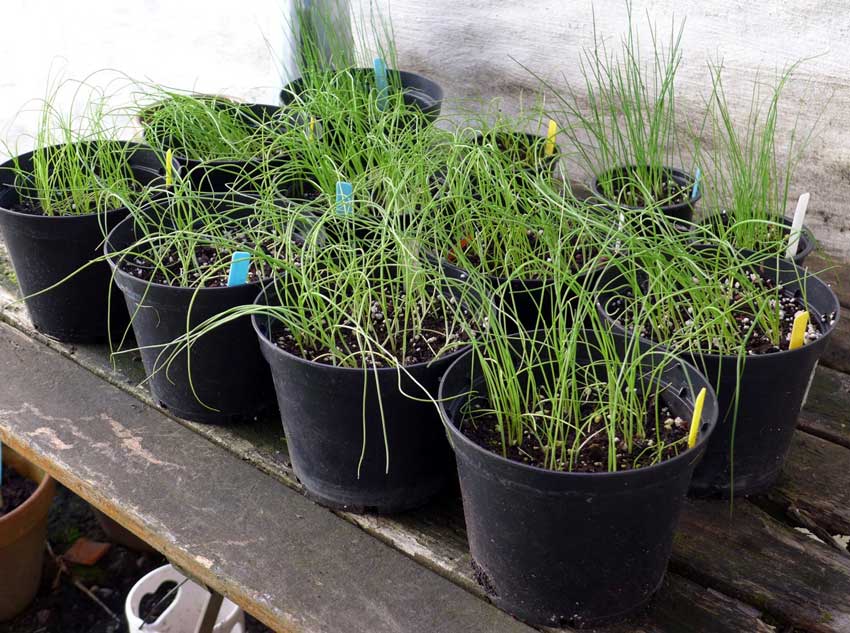 Growing leeks from seed is for the very patient. These were started in January and February and are only now ready for moving on. Some will be planted out into the garden beds in the coming weeks but of more interest for city gardeners is growing leeks in pots for balconies and paved areas.
Leeks can be grown from seed or from small plants bought from nurseries. They are slow growing plants which will be ready for picking in late summer. Seeds are started in deeper pots (13cm) and once established can be stored outdoors. They are reasonably easy to handle and separate out.
Leeks can be grown quite successfully in pots (minimum 23cm depth, 18cm diameter) for 7 plants, and up to 10 plants in larger pots. It is important to plant the seedlings deep and to leave about 5cm space above plants for later adding further soil. This adding soil later is called "banking up" to help develop the leeks.
Each seedling is carefully inserted into the hole and further compost pushed in to settle the roots in. The seedlings are planted so all the white part is under the soil. Once all the plants are in, the soil is carefully pressed down around each seedling and then the full pot well watered (not turned to mud).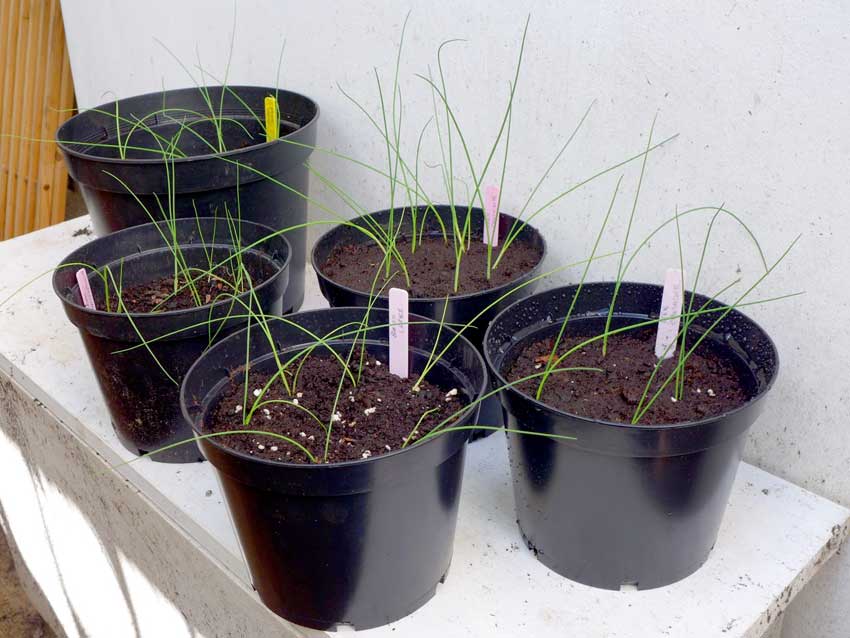 The pots are returned outdoors to a spot where they can be left for several months. They do not require full sun. As leeks can be used before they are fully grown some can be more densely planted. Others will be planted into beds in the next few weeks. It is important to note slugs and snails ignore leeks.
Garden Shed Links: