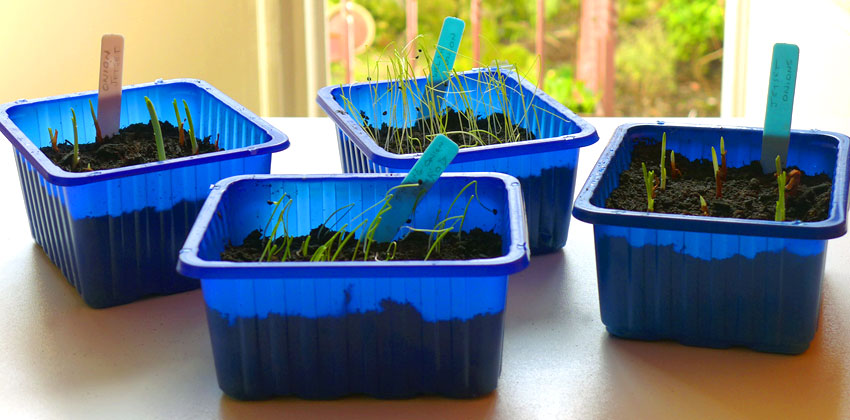 With Valentine's day out of the way it is time to get started with the garden. Onions and leeks are the first seeds to sow. These slow growing plants, suitable for containers and soil beds, start easily from seed indoors ready for planting out in spring. Growing onions and leeks allows the summer gardener to extend the season and start all year gardening.
Leeks grow easily from seed indoors in small trays or pots. These starters will be indoors for up to two months before planting outside. The seedlings are delicate and difficult to handle so using individual pots and deeper trays lets the plants grow big enough to manage later. The seedlings should be stored in a cool spot indoors away from direct sunlight light.
Leeks can be grown in soil beds and in containers. The plants can be eaten at all stages of growth but if left standing will continue into the autumn. Later in the year, around October, new plants are started and put outside for the winter, providing fresh leeks for picking in late spring, early summer next year. Winter leeks are generally larger and have a stronger flavour than summer leeks.
Onions also start easily from seed indoors and like leeks benefit from extended growing ready for planting out in April or May. There are many types of onions ranging from the regular bulb onions to spring onions and shallots. All of these grow well in Belgium conditions and are suited to both containers and soil beds.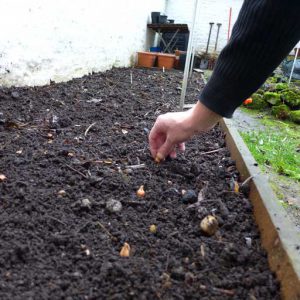 Onion sets are the quick way to get started. These are small immature onions (called sets) that will grow into full onion plants. They appear for sale at this time of year in most garden shops. Similar to shallots, these can be started indoors and outdoors by pushing the small bulb just below the soil surface. They need little attention or care.
By starting leeks and onions now (mid-February to mid-March) the gardener will have a good start on the year. Along with garlic, these members of the allium family are well suited to both containers and beds (not growbags). The small plants started now will be ready for planting out in April or May.
Related Reading Links:
Mark's veg plot (marksvegplot.blogspot.be)