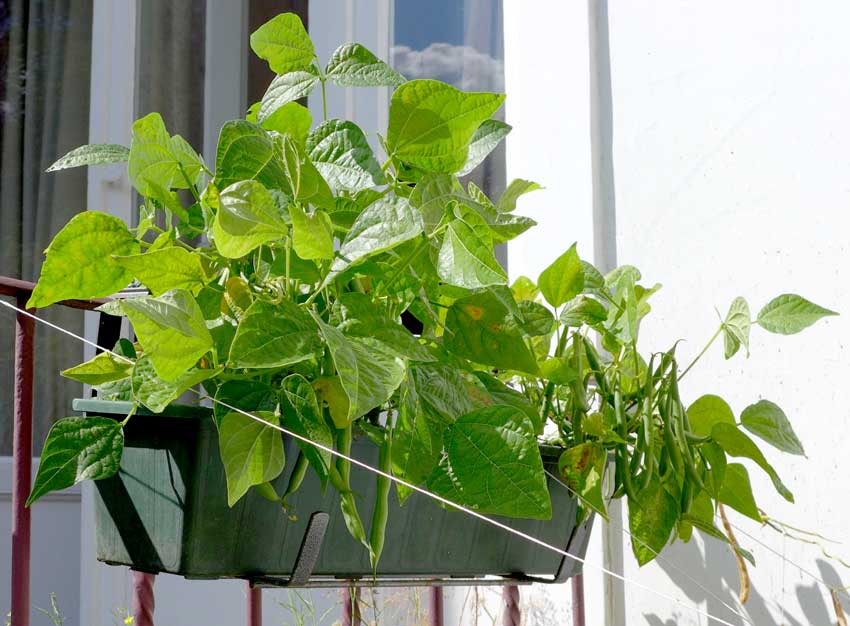 Bush beans are ideal for growing in pots and containers on balconies or windowsills. They grow to about 60cm in height and are mainly self supporting. Their cropping period is generally shorter than pole beans or climbing beans but with repeat sowings of mixed varieties, new plants can be grown all summer.
Bush beans or dwarf beans are the main commercial type of beans grown in soil. However, in small city gardens with little space and lots of snails, the bush types are not so useful for growing in soil. They are well suited to container growing and an ideal starter crop for children.
This is a good time to start bush beans, after the cold weather. Beans can be started indoors with seedlings appearing within 10 days. The small plants are then separated into individual pots and kept indoors until they are bigger and the conditions outdoors warmer. The young plants are easy prey for snails.
By potting up 2 plants into a 16cm diameter pot, the plants will grow well over the next few weeks before being finally placed into larger pots outdoors. The seedlings are inserted into the pots off centre and not against the sides. This allows each to spread out and develop roots.
Eventually, as weather improves, the pairs of plants will be potted up to larger size pots. The bigger the eventual pot the better, but at least double this intermediate stage. Plants can sit outside of better days but care must be taken to avoid wet conditions that attract slugs and snails.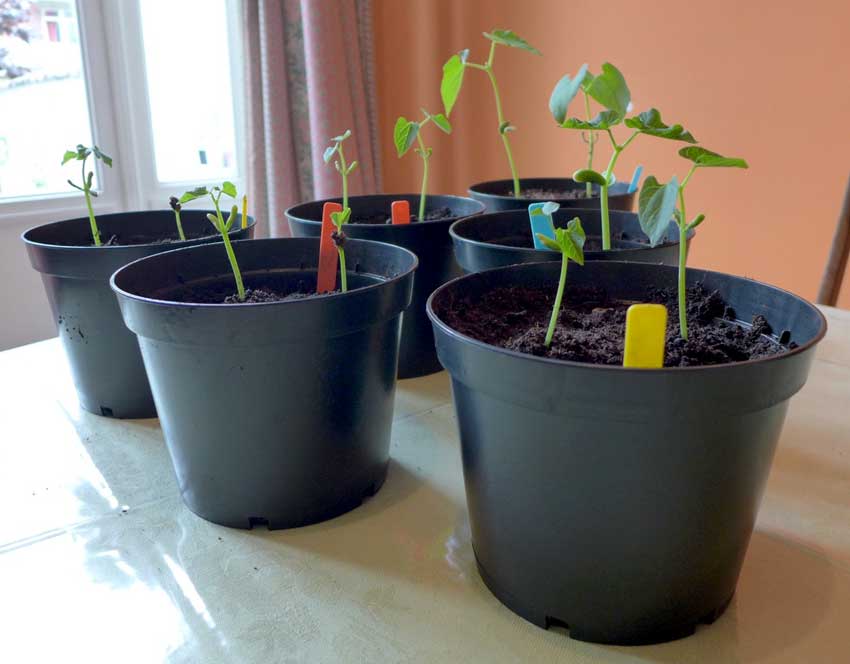 There are many varieties of bush beans so experimenting is everything. Canadian Wonder, Compass and Speedy have all worked well in pots in Brussels conditions. The trick at this stage is to bring on young healthy strong plants that will be ready in a few weeks time to go outside and enjoy the summer.
Garden Shed Links: