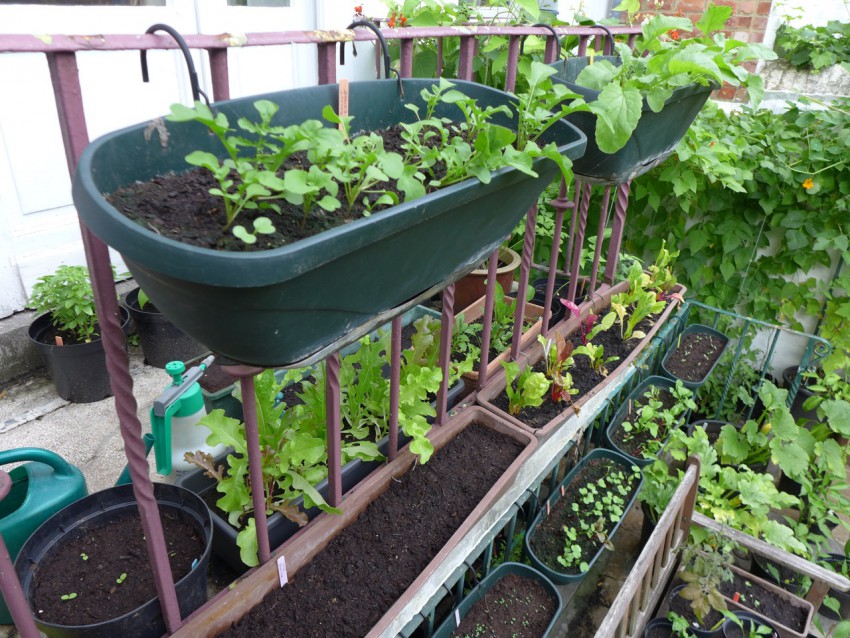 Salad crops do not like excessive summer heat. Fortunately in Belgium this is not a big problem. Growing salads works best in spring and autumn so August is the time to clear out some trays and start new crops that will produce well into the fall.
Some types of lettuce manage well in summer heat. Red Salad Bowl is a loose leaf lettuce that works well in a Belgium summer producing deep red leaves that are tender and slightly spicy. Lettuce Cocarde is another loose leaf type that works well in summer producing a steady supply.
When clearing out trays of salad it is interesting to note how packed the roots are. This helps to work out density of planting next time. The old material goes to compost and the tray prepared with a lower layer of homemade compost and the top layer with quality top soil.
Trays hung on a railing work very well for household salads. The elevation protects the plants from slugs. These types of tray hook easily over the railing allowing for easy movement of trays around as new plants emerge. This size allows a reasonable quantity of produce for household use.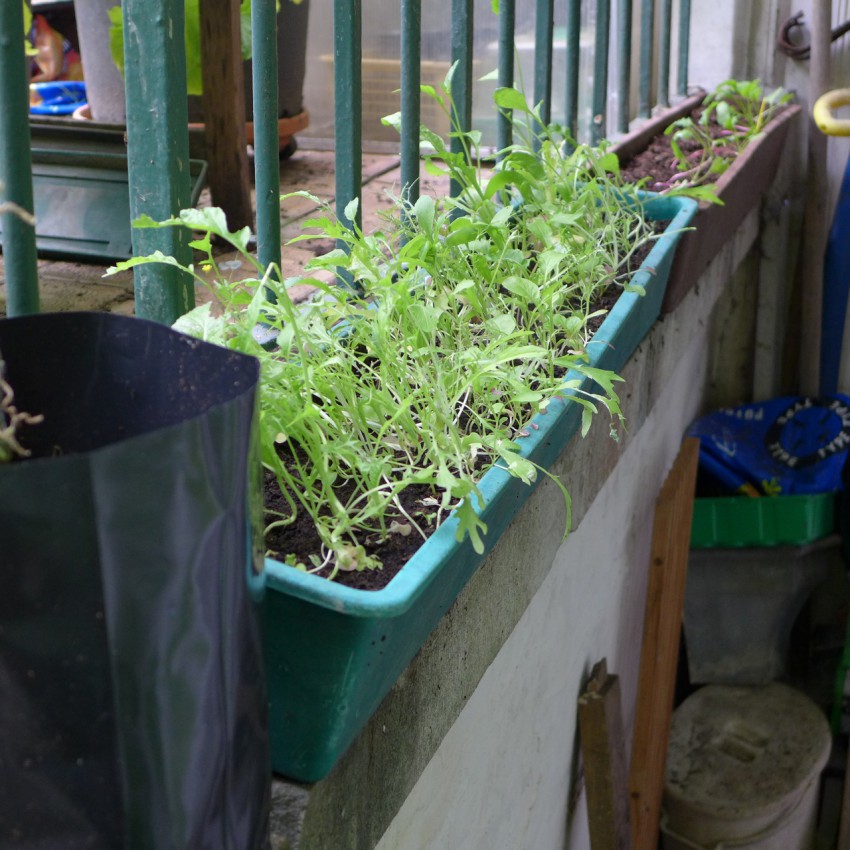 The trick with fall planting is to shelter the trays out of direct sun until the seedlings appear. The growing medium requires a constant moisture level for best germination results. During early stages of plant growth sunshine helps but care must be taken that the soil does not dry out.
Garden Shed Links: