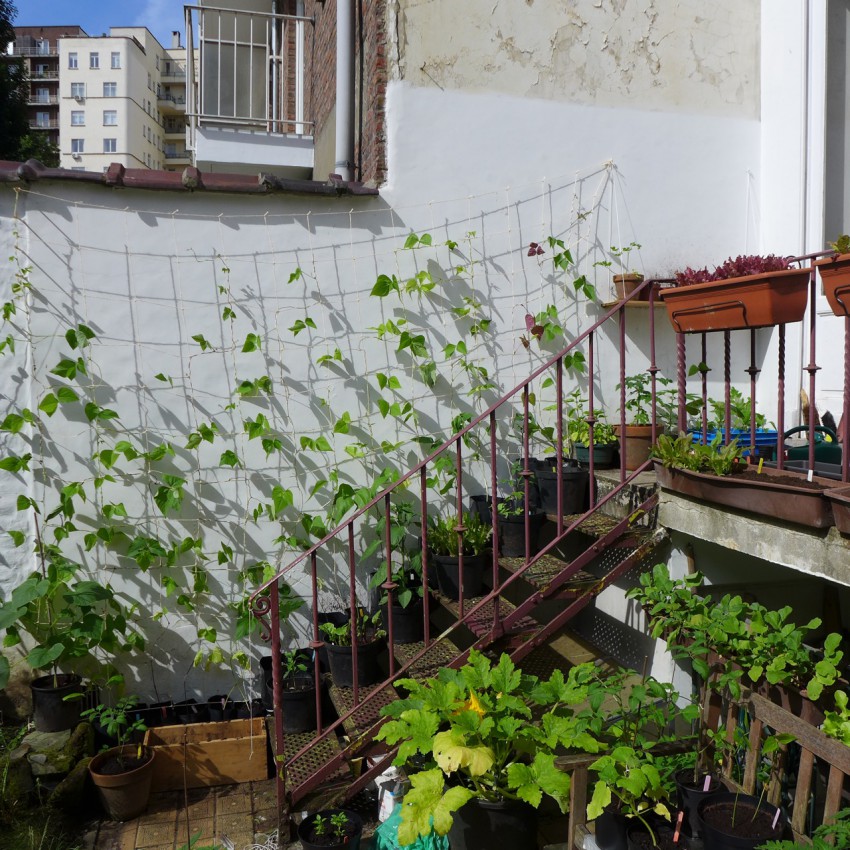 City gardening is about growing plants on walls, paths and stairways. Besides flat roofs and regular gardens, walls are abundant in cities. Making use of these vertical spaces enables even the smallest city garden to produce a good range of vegetables.
Access is the key issue in stairway planting. With stair width of 90cm, using pots (max 25cm dia) and plastic bags (16cm x 12cm), this takes 40cm of the stair-width and leaves 50cm for access. Wall netting is used to train plants towards the wall.
Using netting or strings on the wall enables climbers such as cucumber and beans to be planted (quite shade tolerant) close to the wall. The pots in front are used for hot peppers, pot tomatoes (small plants), salads and herbs. The netting is held 10cm off the wall.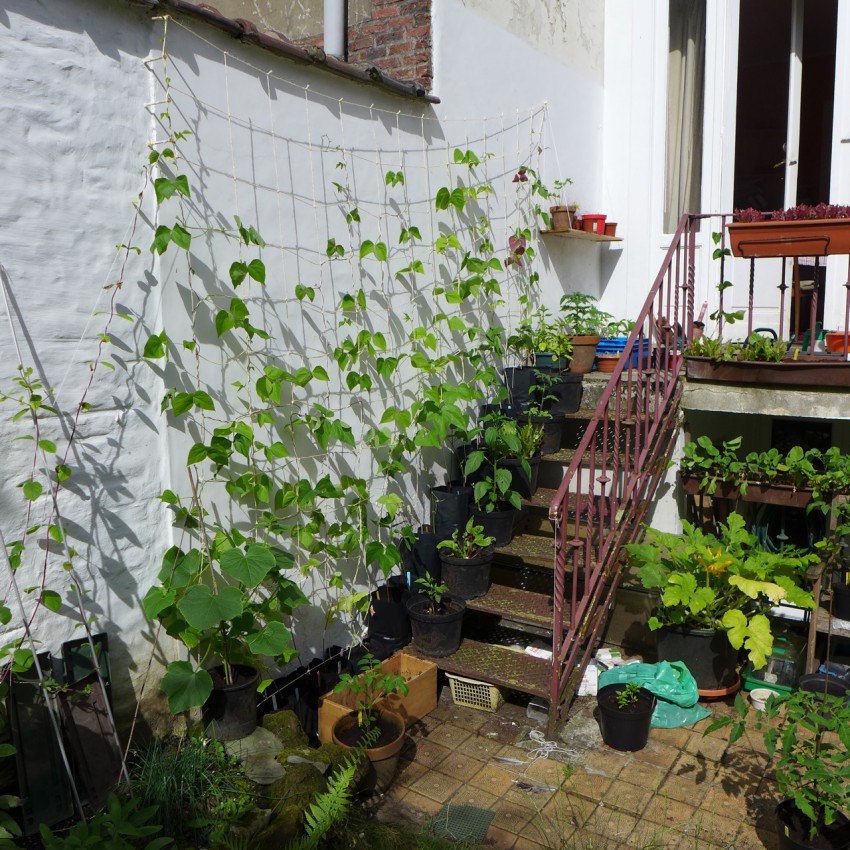 This garden wall sits on a NW to SE axis (see plan). It receives direct sunlight for only a few hours in early morning and is in shade for the rest of the day. By starting plants in other areas of the garden and then placing them in the shaded area, this sheltered spot becomes quite productive.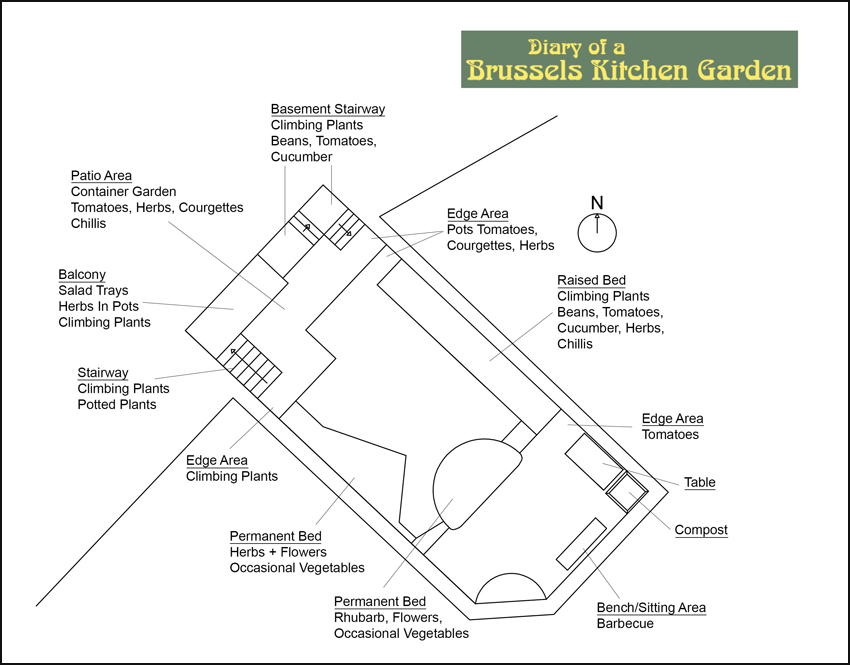 Containers:

Beans:

Others: