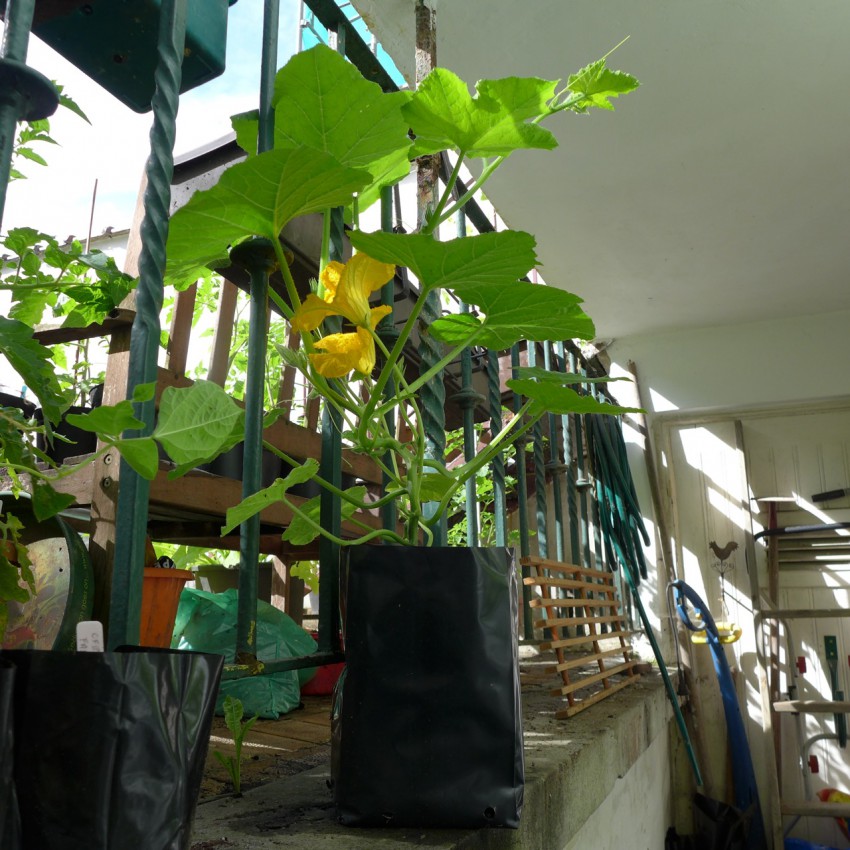 A basement corridor can seem an unlikely place to grow vegetables but with the combination of extra shading from extreme heat and protection from heavy rain, it can prove quite a successful location for an inner city garden.
Maximising the use of floor space without obstructing access is the obvious challenge. By changing from large round containers in previous years to square poly bags and pots this year, the basic container layout is more streamlined.
The use of vertical space is everything in city gardening. The corridor suits climbing beans, cucumbers, squash and tomatoes grown up the walls and overhead on netting.
Succession planting is important when maximising limited space. By planting mixed types of beans, for example, with different production schedules, a steady production can be achieved. Starting new plants every other week keeps the garden producing over the summer months.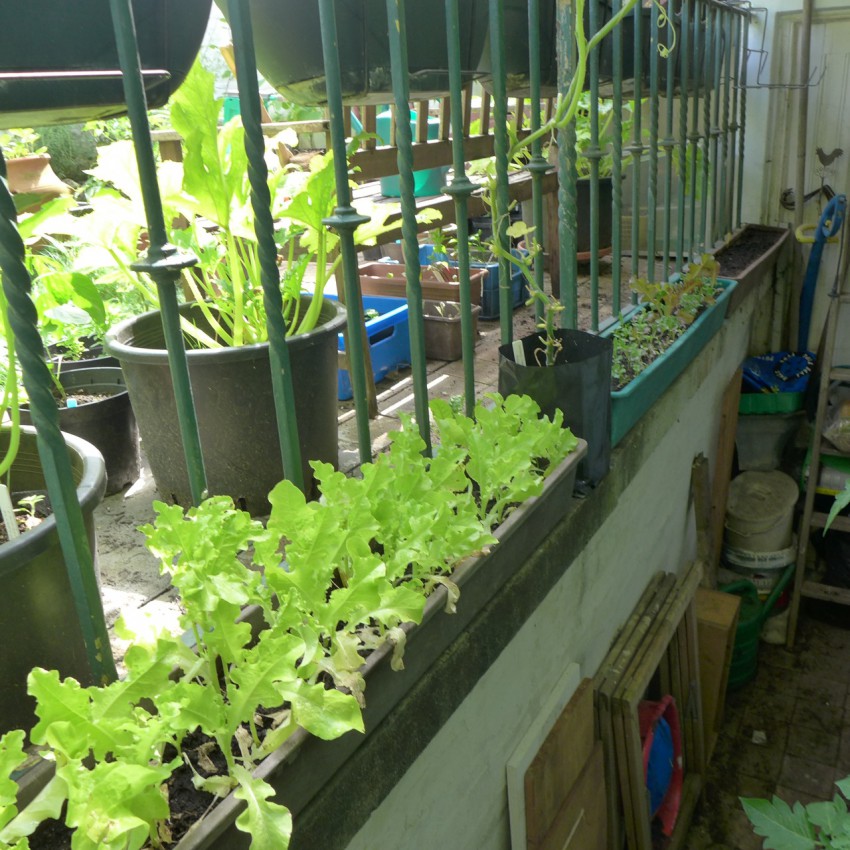 These shaded parts of the garden come into their own when producing salads and herbs that do not appreciate full sun. With extreme heat most vegetable plants suffer more than they thrive. In this respect the extra shade and protection of a basement area works well in summer heat.
Beans

Containers