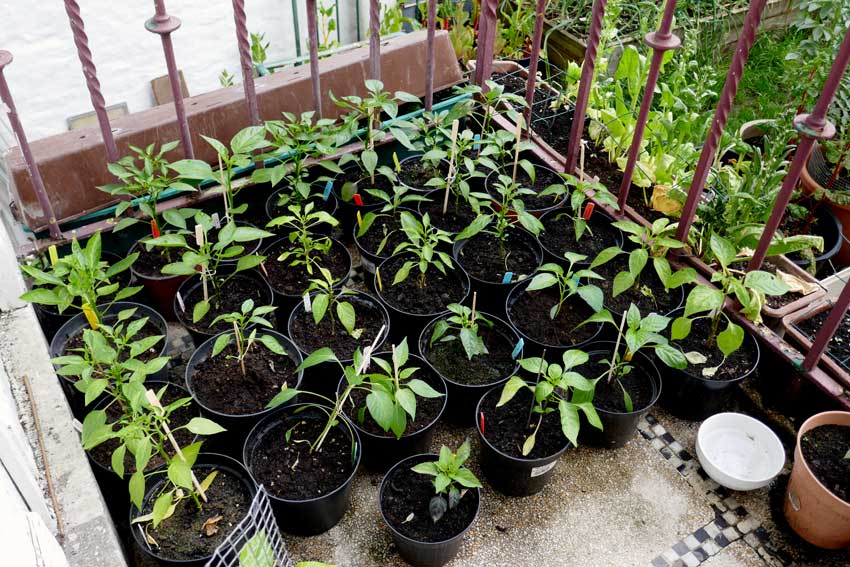 Gardener's often say "spring is late this year." In olden days this meant the chill of winter had lasted longer. In the last couple of years here this has meant the weather in April and May has been unpredictable with fluctuations in temperature (especially at night) making it difficult to move plants outdoors so they can harden up before they are planted out in the ground.
Last year at this time the garden balcony was full of small plants coming out from the house for afternoon sun and overnight visits. Tomato plants were already being planted out into final large pots or directly into the garden beds. It is quite easy to decide when plants are ready for planting out, they have a strong growth and thicker stems.
This year's tomatoes have only been outside for a week or two as temperatures earlier in the month were still difficult. They are kept in a sheltered position out of direct sun to help them thicken up. The chilli peppers last year were noticeably bigger than this year. This lack of growth is not a problem, the plants are healthy enough, they just require more time before final positioning.
It is now time to start harvesting the winter crops of broad beans and onions. Planted last October with garlic, they have performed very well. The mild winter has been excellent for these crops along with chard and winter salad. It is interesting to have a full supply of onions for the house at this time of year and enough broad beans to make some very fine hummus.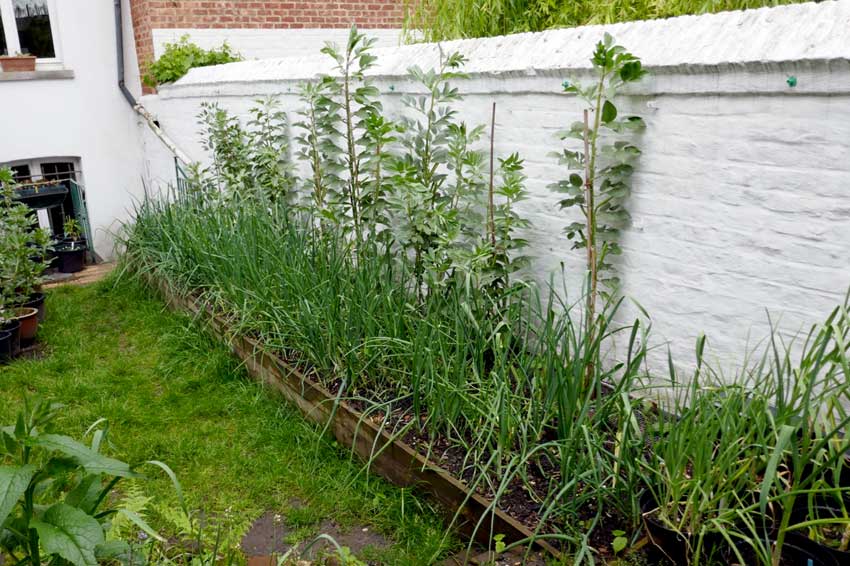 In the next few weeks all the remaining broad beans and onions will be lifted from the raised bed to make space for summer tomatoes. Over 20 tomato plants will be planted, each with a good helping of compost feed. It is very satisfying to get full crops from the raised bed year round. Late spring or not, summer is on its way.
Garden Shed Links: