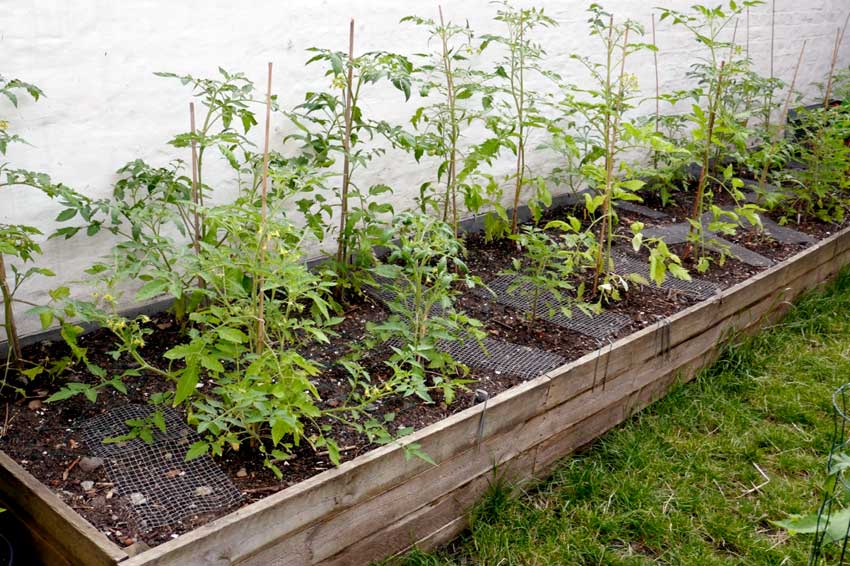 The transition from spring to summer has been a bumpy one this year. While June last year was very dry and very warm this year has seen thunder storms, torrential rains and blustery winds. This can be difficult for new young plants with rain damage to leaves but even more so by creating the perfect environment for the gardener's favourite enemy, the garden snail.
This is the time of year for switching the raised bed from winter crops (broad beans, onions and garlic) over to tomato plants. The raised bed (5m by 1m) holds 20 tomato plants. In the next month a frame will be erected over the bed to provide string support to the tomatoes. This enables slightly denser planting. Tomatoes into pots with stick supports are now ready.
The extra dry weather last June was perfect for chilli peppers, catching the plants at just the right time for leaf growth. This year the heavy rain battered many of the plants resulting in extensive leaf damage. This damage was ideal for slugs and snails enabling them to chomp on damaged leaves. Those that survived, the majority, are now benefiting from the extra heat with even the first sweet peppers now appearing.
Basil is an easy starting summer crop for many city gardens. Not this one. The Belgium snails – more than slugs – love fresh young basil plants. With this wet start to June basil plants need to be started and protected in small pots until they are large enough to go into larger pots, or the ground. Using window sills or balconies provides some protection from snails.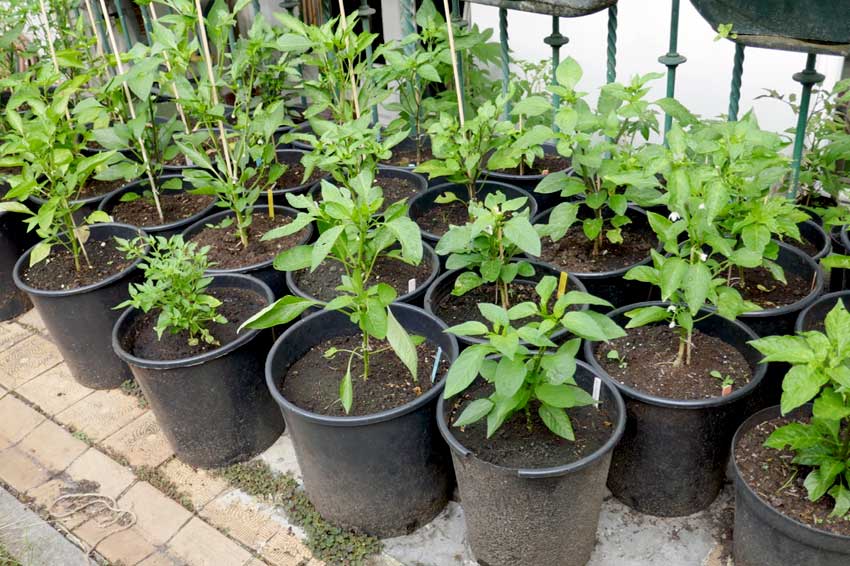 The heatwave conditions last year meant an almost slug free summer. This year is not going to be the same. This garden has a healthy population of slugs and snails. While there are many methods recommended for discouraging slugs and snails the only real answer is to hold off planting out until the small plants are large enough and tough enough to withstand these garden pests.
Garden Shed Links: