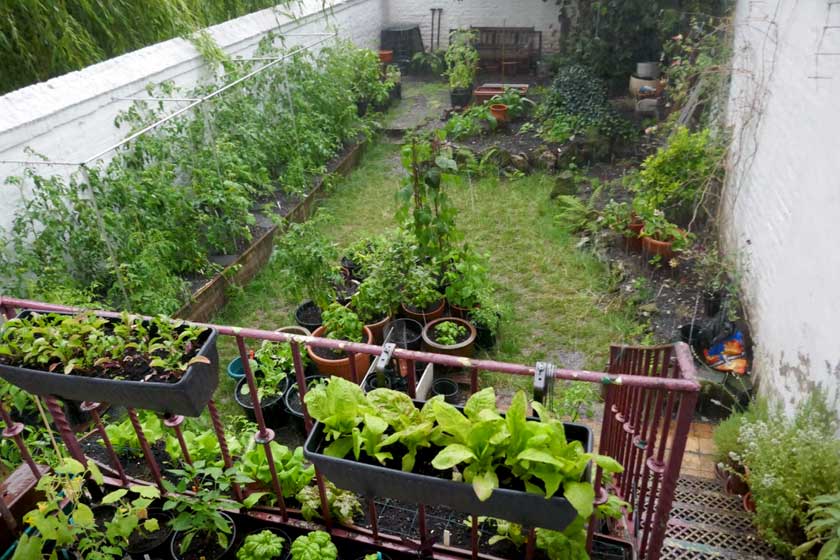 A bit of rain is always welcome at this time of summer but violent thunderstorms along with extreme heat can be quite difficult. Young plants are easily damaged in heavy downpours and tomato flowers can be knocked off. Following on from disturbed conditions last month most the garden crops are behind in their development compared with last year.
The tomatoes planted out last month in the raised bed survived the thunderstorm thanks to string supports with minimum damage. They did loose a few flowers. The good soaking and a feed of comfrey tea just before the rain means the plants are now growing well. This year the bed is being used to try out some Eastern European varieties that are more robust and should produce fruit late into the year.
Basil is now up and running. The first prunings have been taken to encourage the plants to bush. It is not too late to start basil, starting indoors with a few seeds to a small pot kept damp, moved out in a few weeks. These extreme heat conditions are good for basil so it is worth trying a few of the more exotic varieties. The bigger the pots the better.
The chilli peppers are now becoming mature plants, covered in flowers and producing their first fruits. The sweet chillis (non hot) are the first to produce with the hotter varieties just starting to appear. The heavy rain last month and this month did knock them about but now the plants are sturdy and growing larger by the day. Chilli peppers like heat waves.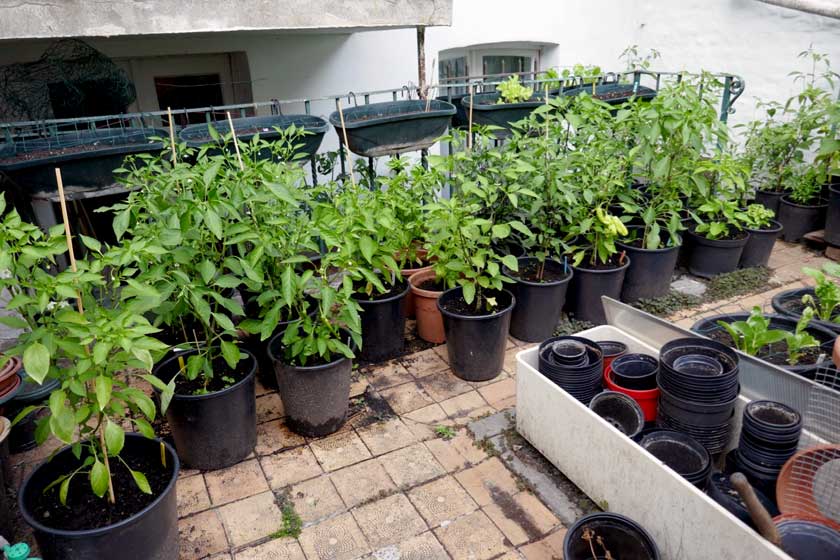 Watering is now the big challenge. The raised bed proves its worth in these conditions requiring only a good soaking once a week. Pots and containers, such as the chilli peppers require a soaking every other day. It is also worth adding some plant feed to the watering, comfrey or seaweed extract, to help the plants setting fruits. If the heat continues shade cloth will be required.
Garden Shed Links: