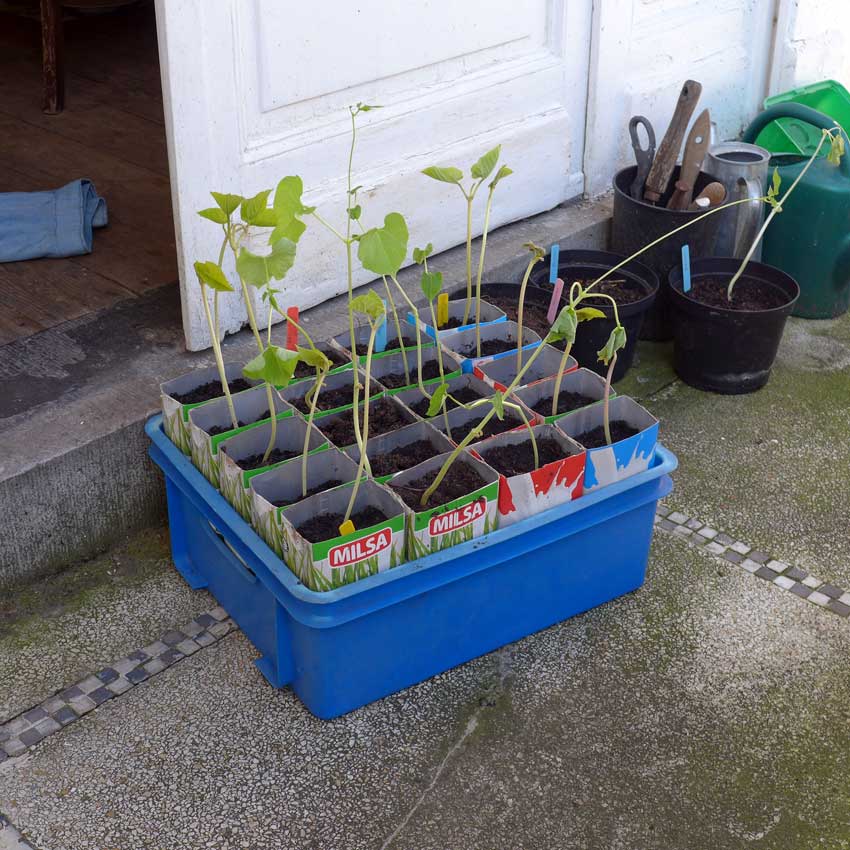 The weather is still very unpredictable, bright sunny days, slightly cold, but with the constant threat of a sudden chill. Everything started this week and for a few weeks to come will be indoors.
The beans started last week and the week before are up and now have an hour outside on sunny afternoons. The cold at night would kill them if they were left out. In fact, a few have died just from a draught in the house.
The pepper seeds sown last week are now small seedlings, out of the propagator and slowly growing indoors.
Beans
Started more beans this past week hoping when the weather turns warmer, maybe in a month's time, the plants will be a few weeks old and ready to go out.
Garden Shed Links:

Cucumbers
Cucumbers grow quickly and again it would be good to have a few plants ready for when the cold weather finally passes.
Garden Shed Links:

Courgettes
Courgettes are always a big success grown in a large plastic pot (50 cm diameter). The slugs and snails love them so it is important to harden off the plants away from the ground before planting out.
Garden Shed Links: