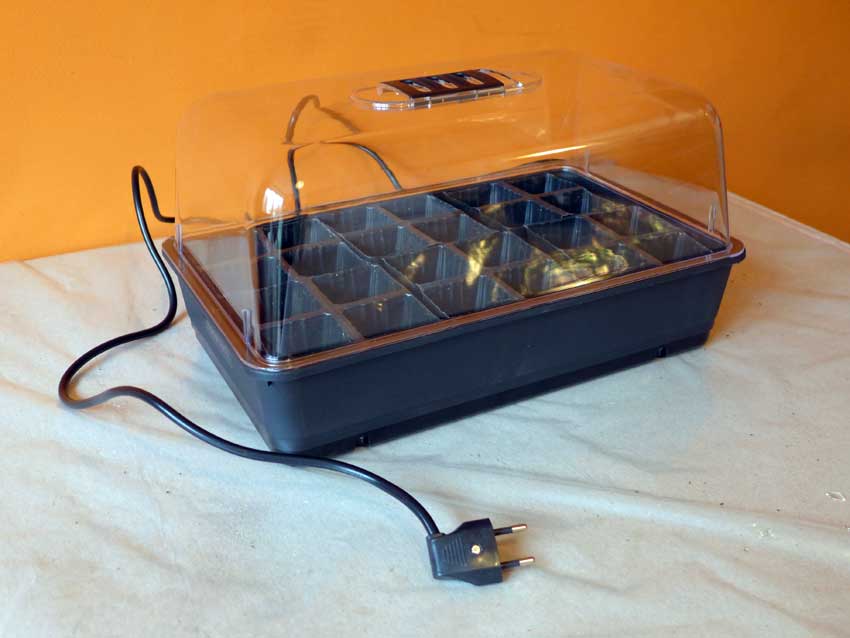 Small domestic seed propagators are excellent for getting seeds started indoors while the weather outside is still too cold for planting. This is an electric heated propagator.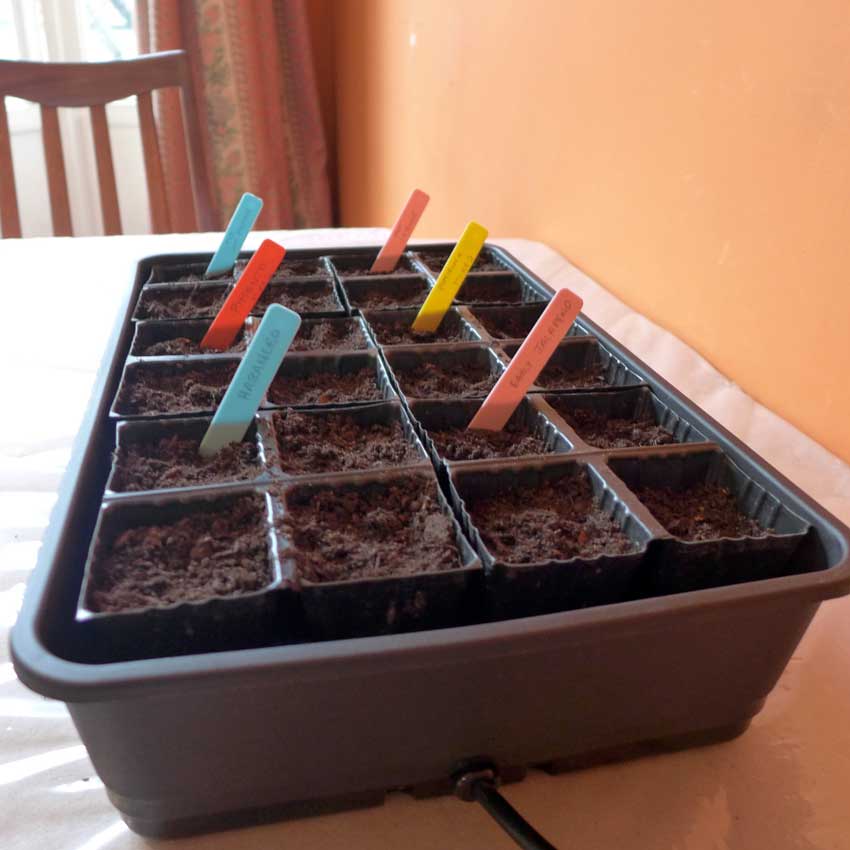 This propagator holds 24 cells, grouped in sets of 4, allowing 6 different types of seed to be planted. The seeds are lightly covered with light compost and given a gentle spray with a mist spray. The plastic lid to the propagator contains the moisture so no further watering is required.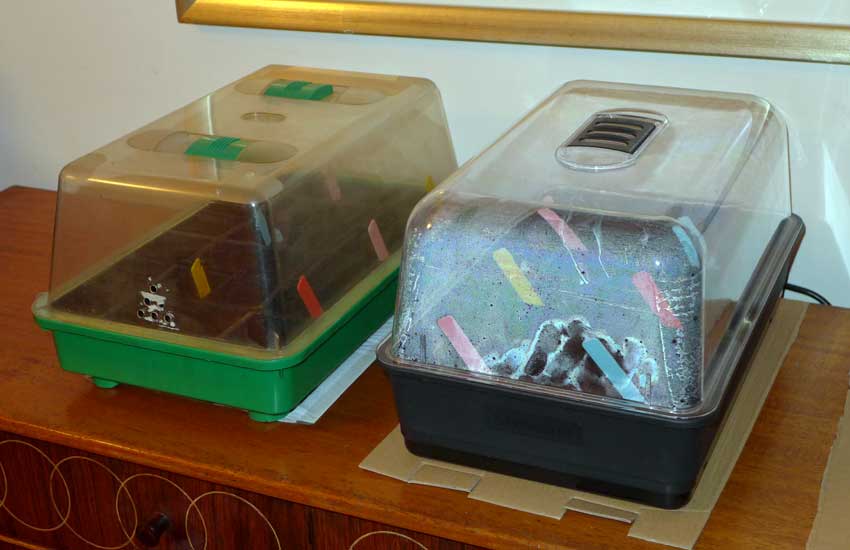 The propagator is then placed in a corner out of the way and should be monitored on a daily basis. If it looks like it is getting too wet inside, the top vent can be opened. If it gets too dry, a further mist spray can be administered.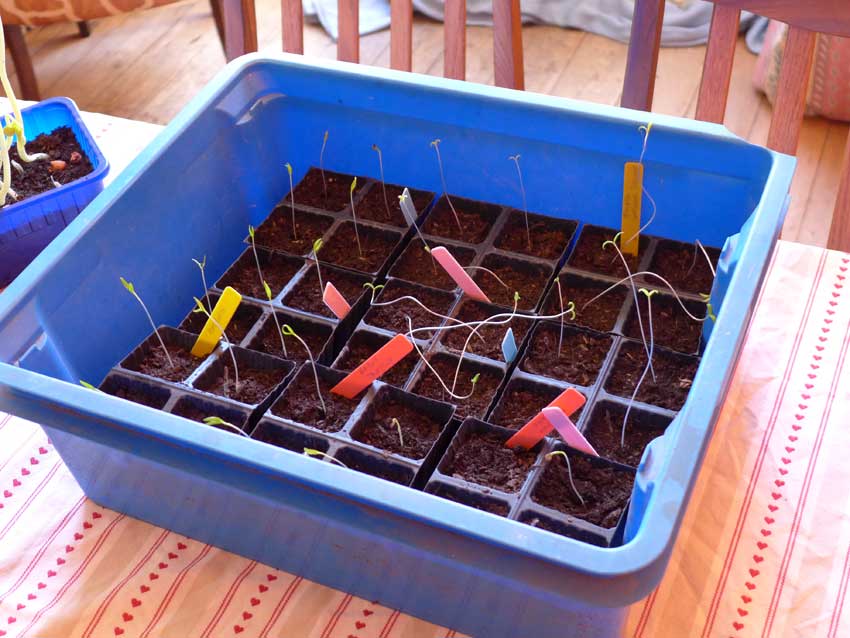 When the seedlings appear the cells are removed from the propagator and stored in either a normal (non-heated) propagator or in an open box at room temperature for next stage hardening off. These seedlings were left too long in the propagator so some of them are rather stringy.