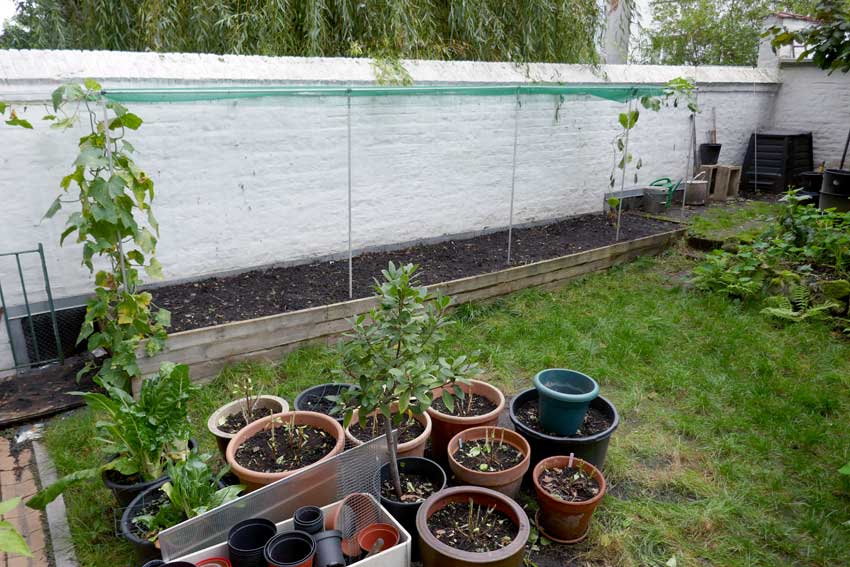 Summer has given way to fall. Already the cold of winter is in the air. In some years the fall months (October to December) are mild and bright and sunny, ideal for winter salad crops. The main work in the garden now is clearing away all the summer crops and emptying pots and containers, getting ready for the winter crops of broad beans, garlic and onions.
In the space of 2 weeks the raised bed turned from growing tomato plants to devastated blighted vines and fruits. The tomato blight came on suddenly this year with the heavy rains and sudden chills at the start of October. Everything has to be removed and sent for incineration, not for composting, then the soil raked and cleaned of old roots and fallen fruits.
The raised bed is turned over several times with a garden fork just to loosen any crusting on the top. It is worth treating the raised bed with some liquid soil feeds, here comfrey tea and a diluted manure pellets. With an eye to the weather it is worth several waterings and then leaving the rain to wash the feeds in. In a few weeks a blanket of compost will be applied across the bed and covered with plastic, ready for the winter planting.
Now is the time to clean out summer pots and containers. It is worth doing this well, both to be organised but also to clean out any slugs eggs or the likes in the soil. A simple bucket and sieve works well with the clean soil bagged up to be later mixed with fresh compost for winter containers. The home made compost added to this soil twice a year means the garden is self reliant in container soil.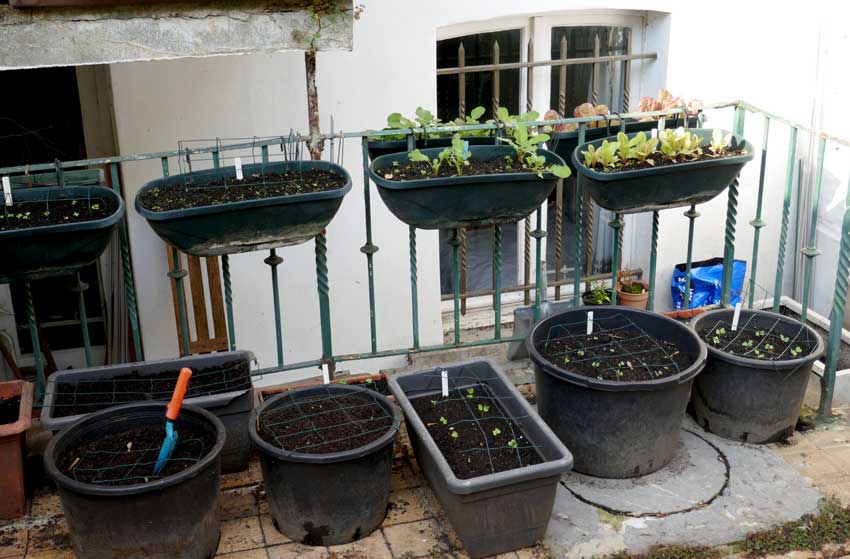 It looks like winter may be coming early this year. Still it is worth sowing winter salad seeds in trays. Watch the weather forecast for any warmer spells and sow just before these. It is also time to organise garlic bulbs, onion sets (bags of small onions) and broad beans for planting in the next few weeks. All told, it is a busy time in the garden with not much time for writing.
Garden Shed Links: