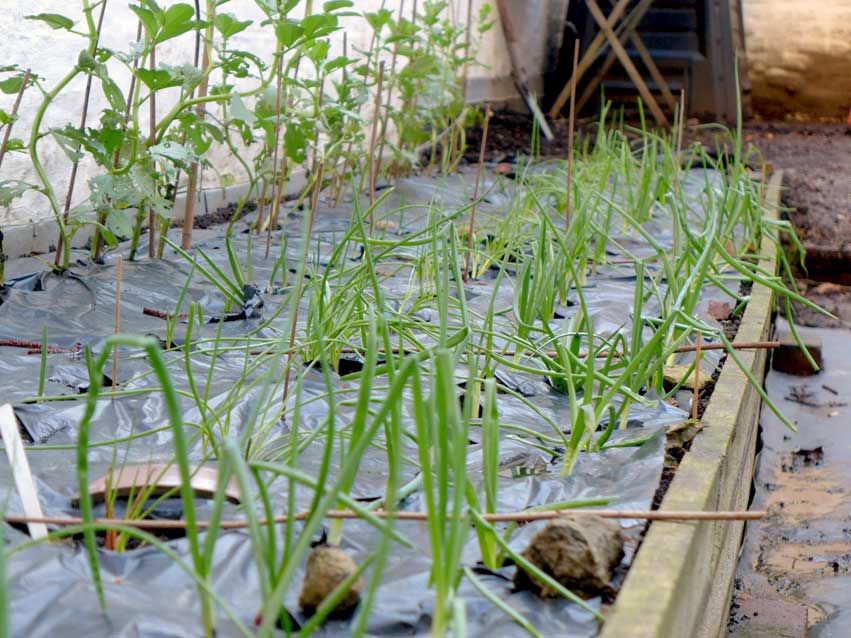 The new "must-have" crop for the small kitchen garden. Grown in pots or in soil, garlic and onions are started before summer crops and removed just when summer crops need extra space. While autumn planted is best, there is no reason not to rush in some cloves of garlic now and start the onions indoors for planting out later (when the extreme cold has passed).
Garlic is best planted outdoors in December. However with our cold spring weather, it does no harm to rush in some late starters now. Use good quality garlic if possible as this provides good planting bulbs for next year. Garlic can also be rushed on by planting in starter pots indoors and moved outside as soon as shoots appear. After a few weeks, plant up to soil beds or larger pots.
Onions can be grown from seed or onions "sets" (mini onions). Onion sets can be direct planted outdoors in pots and soil, or also started indoors to get them going before moving outside. Onion seed starts easily enough in pots indoors and once extreme cold is passed, the pots sit outside for a month or two before separating out and planting in beds and containers.
The harvest of garlic and onions is quite surprising from a small raised bed and a number of containers. This is all the more so as they finish their growing cycle just at the time growing space is needed for the summer crops of tomatoes and peppers to mature. Once the summer crop has peaked, the cycle of planting garlic and onions (over-wintering) begins again.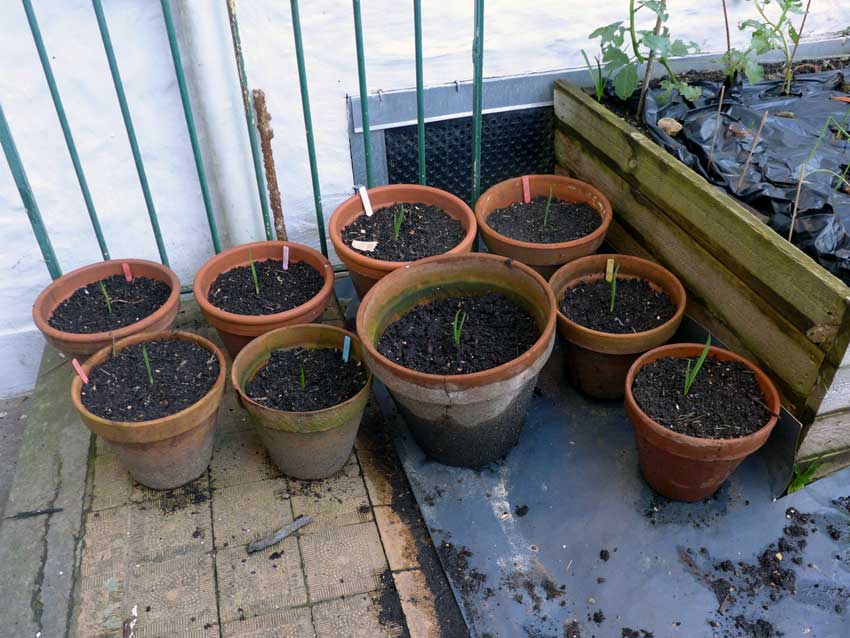 Gardeners get depressed in winter with nothing to grow. Garlic and onions (and leeks) extend the summer garden to an all year garden. They use space (and pots) when they are lying empty and give the gardener something to fuss over. It is well worth experimenting with the Allium family in the small city garden, they fill in until spring comes.
Garden Shed Links: