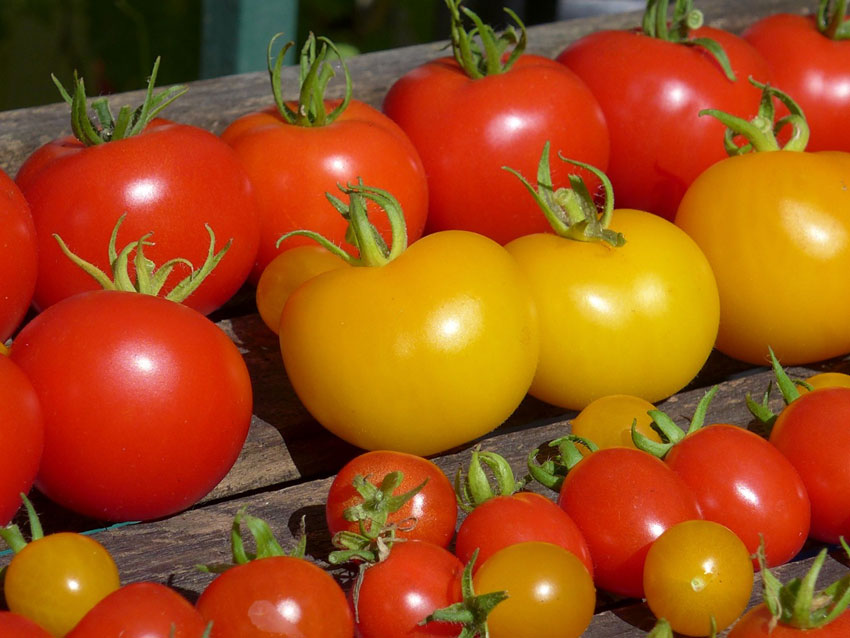 Cherry tomatoes are thought to be an intermediate type between a wild tomato and the domestic garden tomato. These small (cherry size) tomatoes grow on long vines (up to 3 metres) or on small dense bushes less than 1 metre in height.
Lily of the Valley is a good example of a cherry tomato. This French heirloom plant is extremely vigorous and productive and stands up well to tomato blight. The Red Pearl tomato, thought to originate from China, also has good resistance to blight.
Cherry tomatoes come in bush (determinate) and vine (indeterminate) forms. Borghese and Chadwick Cherry grow very well in pots. Kiss Bush, Koralik, Red Alert and Red Robin are compact red tomato bush plants that produce well in poor summer conditions and have good resistance to disease.
The first cherry tomatoes ever grown are believed to have been yellow. The Clementine tomato is a prolific semi wild tomato that produces early in the year. The Yellow Pear is valued by chefs for its distinctive flavour and shape. Combining yellow and red tomatoes makes for colourful salads and sauces.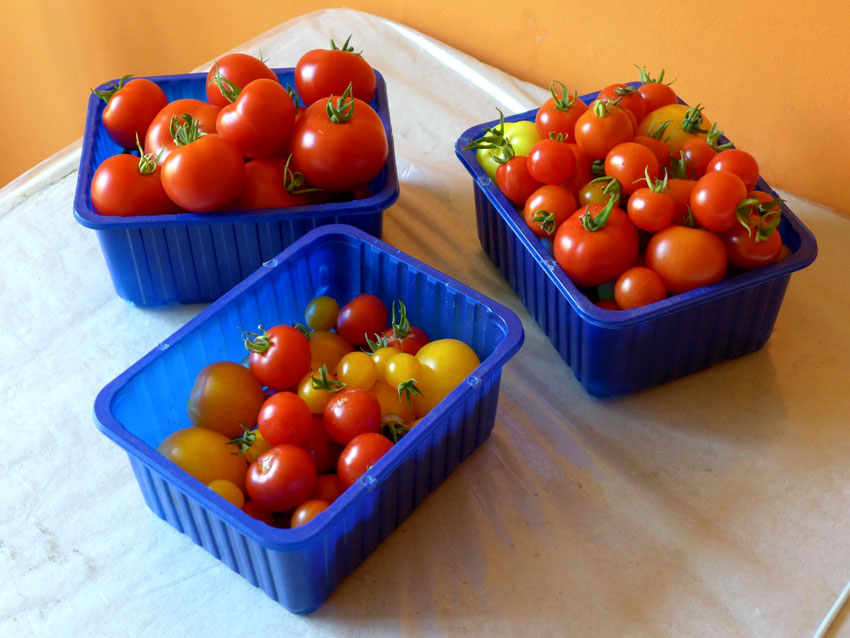 Cherry tomatoes are ideal for growing in cities, working well in pots on balconies or as compact plants on windowsills. They work well for fresh use or cooking and drying. They do perform better than paste or steak (large) tomatoes in wet conditions and are considered the best choice where tomato blight is an issue.
Garden Shed Links: