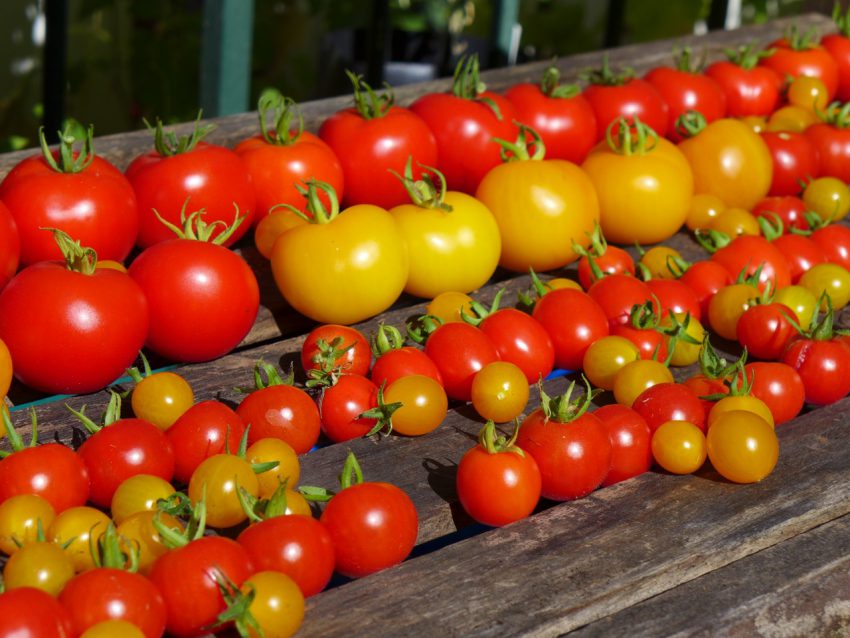 Tomatoes are the miracle health food. They contain large amounts of nutrients and vitamins, specifically vitamins A, C, K, and B6. Tomatoes help eye sight, improve digestion, reduce blood pressure and help with diabetes. They reduce cholesterol, protect kidneys and prevent premature ageing. Eat tomatoes.
Ideally tomatoes should be picked when the first flush of the final colour appears and the fruit allowed to finish off the plant. The fruit should be heavy and firm to hold. By picking fruit just as it ripens the plant switches its energy to other green tomatoes. Picking in the cool of the morning is best.
Tomatoes should be picked often (every other day) during the peak growing season to prevent over-ripening or splitting on the vine. The smaller varieties of tomato colour quickly and have a pleasant sweet smell when ripe. Use scissors or a sharp knife to remove fruit.
By growing a range of types of tomato (the more unusual the better) and growing in different spots around the garden plants will produce finished fruit at different stages throughout the summer providing an ongoing harvest well into October.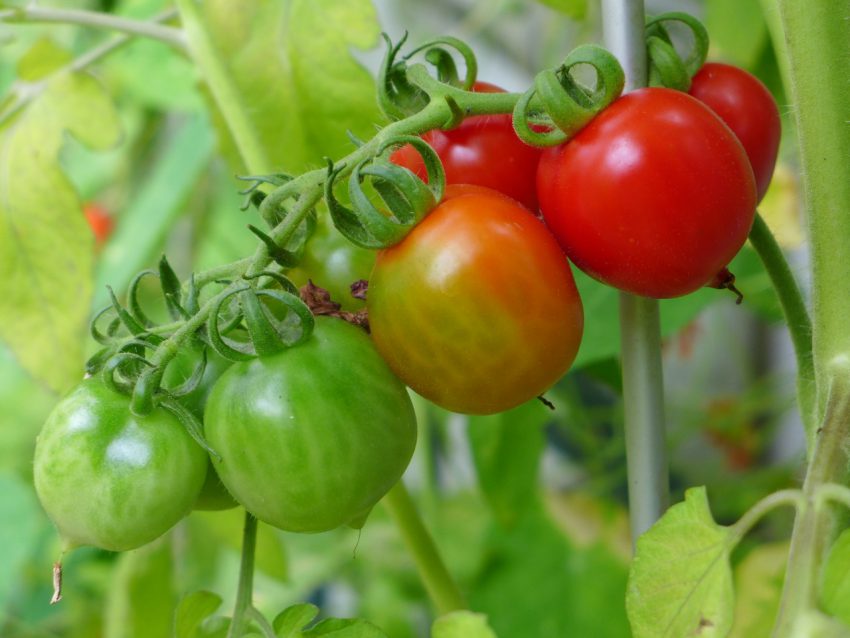 Tomatoes are best eaten fresh of the vine. However, they will keep out of the refrigerator for up to two weeks. While they can be processed into sauces the heirloom varieties have notable flavours and textures that are best enjoyed fresh with other produce from the garden.
Garden Shed Links: