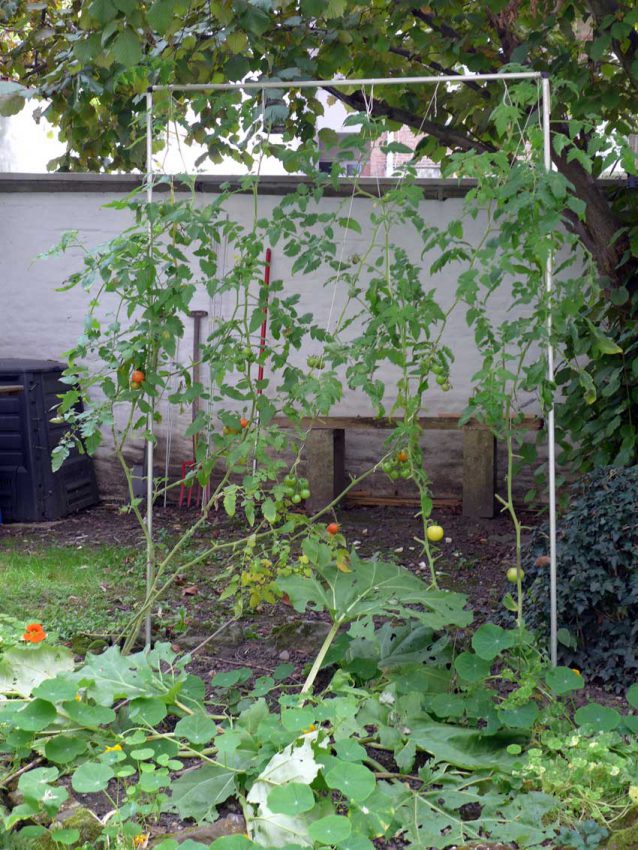 This frame stands about 2 metres tall. It consists of aluminium tubing and plastic corner pieces.
The tubing was bought in Brussels, the plastic fittings from the OC. The poles are driven about half a metre into the soil using a rubber mallet.
This system requires deep heavier soil but the frame works well as it moves with the wind. This single bar system can support 3-5 tomato plants.
Garden Shed Links: