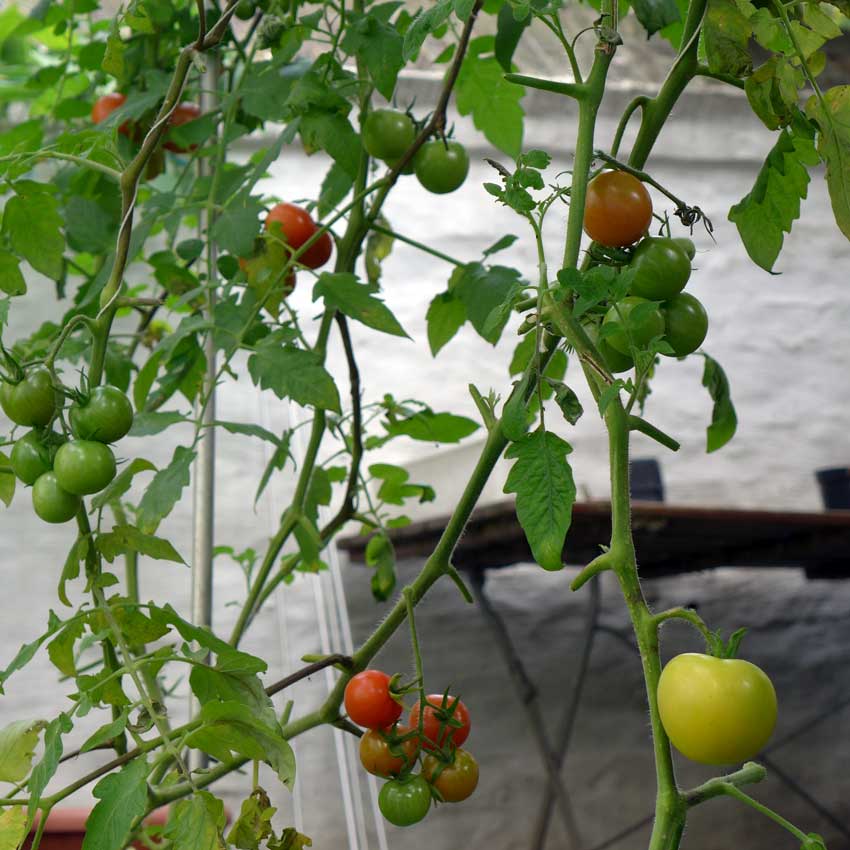 Early October has the last crop of tomatoes. The tomato blight in September was particularly hard this year, damaging a lot of plants.
These vine tomatoes, grown on a 2 metre frame were planted away from the main crop in the garden and were less affected by blight.
Grown under an over-hanging tree these plants were better protected from the weather that produced the blight.
Garden Shed Links: