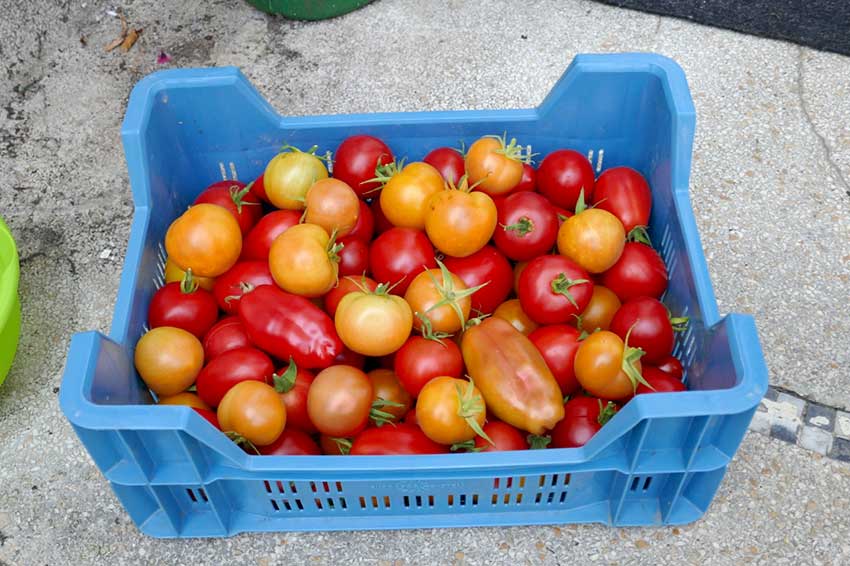 Tomatoes are best picked young from the plant. While bunches of ripe tomatoes are a pleasure to behold in the garden the best tomatoes are those picked regularly through the season while the fruits are firm and just coming to full colour. All tomatoes should be harvested before they start to soften and stored at room temperature out of direct sunlight.
With the turbulent summer weather of the last few years it is worth exploring Eastern European tomatoes. Kolyadnik and Obereg from the Ukraine are good examples of heirloom tomatoes that are good producers but also stand up to difficult weather conditions. These tomatoes keep well on the plant and in storage and also have a high resistance to tomato blight.
The regular European tomatoes have struggled with the conditions this year, producing half their usual crop. Still, Ailsa Craig from Scotland has produced several good bunches of fine tomatoes. The Roma and San Marzano types have struggled a bit and are running late. The Borghese has produced three good crops and the Rio Grande paste tomato has done well.
There is a lot of green fruit on the plants. Tomato blight is now only a matter of time. The weather conditions are right for it. This means a lot of this unripe fruit will be lost. Today's harvest of ripe fruit will be followed by a harvest of green fruit as soon as blight appears on the plants. Blight can be slowed by removing first signs (leaves and stems) but can take the whole crop in a week.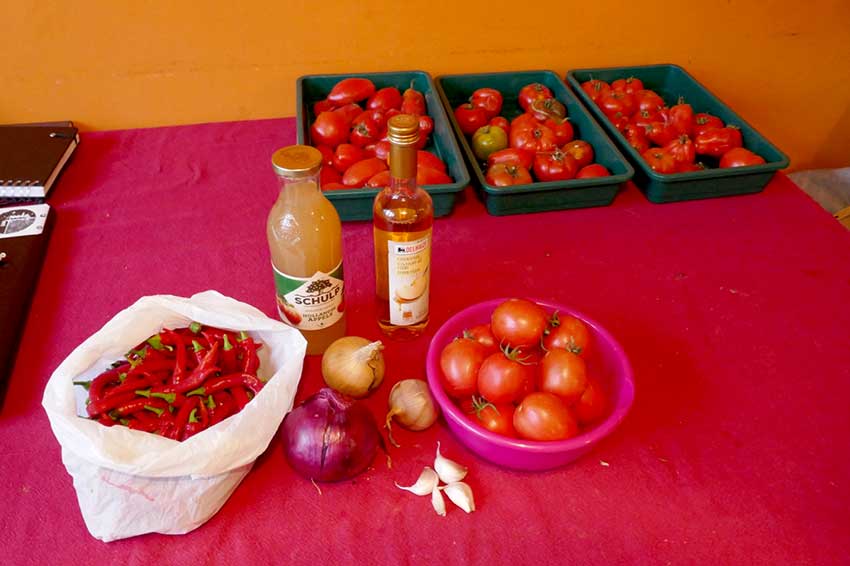 The nice thing about this time of year is having a glut of good quality tomatoes that can be used to experiment with different sauces. There are plenty of good recipes on the internet, the simpler the better. Combining chilli peppers with tomatoes makes an excellent hot sauce. It can take three of four attempts to find the right combination that is not too hot.
Garden Shed Links: