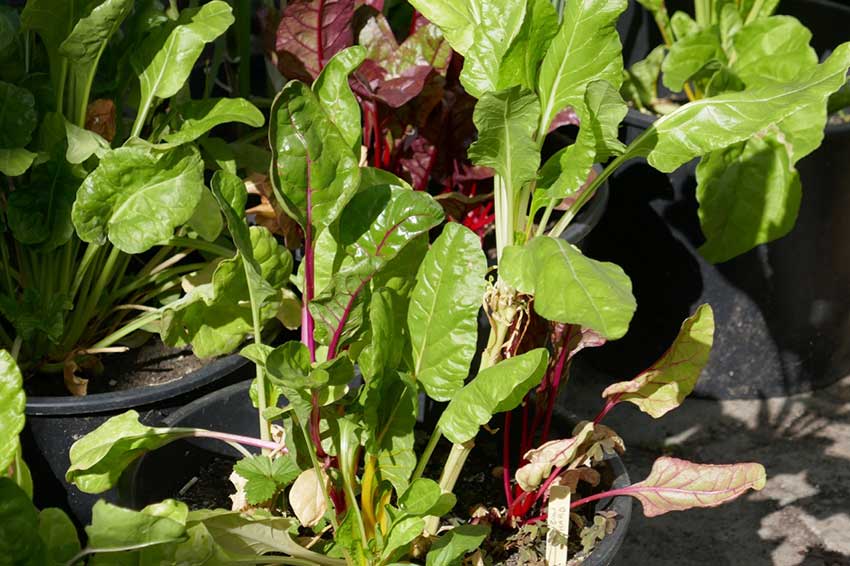 Gardeners are known for reading the weather. This is becoming more difficult these days with strange swings in the weather. Belgium presently has a late summer heatwave, due to last another week before temperatures drop by about 10 degrees. This end of season extra heat is ideal for finishing off tomatoes presently green, so good news.
With plenty of chard available for harvesting it is worth using a large batch for freezing. Rinsed several times, the leaves and stalks are separated then blanched in hot water. The stalks are cubed and bagged while the leaves are pressed into blocks for freezing. The results work well in a wide range of dishes and the harvested plants start producing new leaves immediately.
The late sun and heat has brought on a new spurt of growth in the garden tomatoes, particularly the pot varieties Red Robin and Kiss. It is worth giving tomatoes an extra watering and a bit of feed. The heat has also held back any tomato blight starting. Extra tomatoes means extra tomato sauce and more dried tomatoes.
With a week before for the temperature drop, it is worth sorting out some new pots and trays for fall sowing. A thorough cleaning of containers is important as the very many slugs this year are everywhere in the garden. Used soil can be recycled for planting radish which prefer a plain soil. Otherwise mix used soil with some fresh compost for starting salads.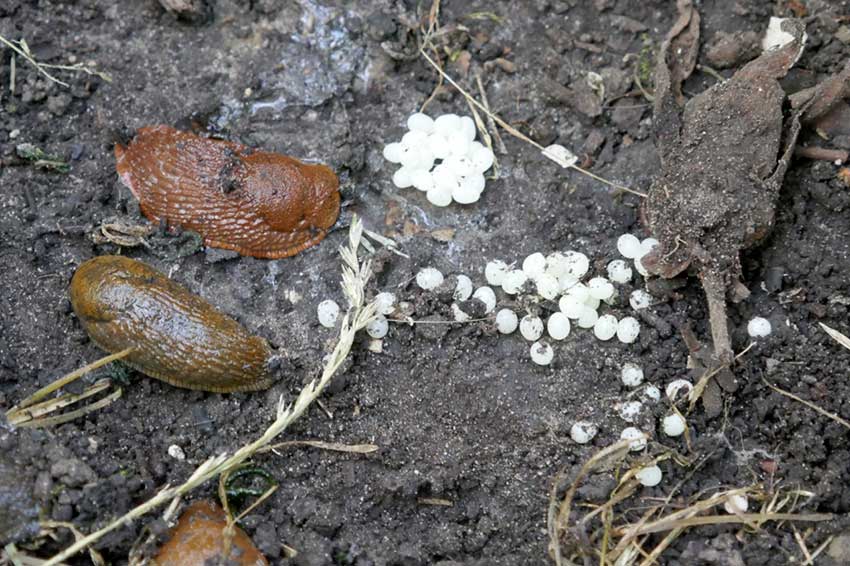 The population of Spanish slugs in the garden has risen considerably this year. This is not good. Now is the time for finding the slug eggs laid under pots and containers around the garden. Exposing these to the elements and birds will clear away a problem for next year. If in doubt a kettle of boiling water kills off the eggs making them more palatable for birds and insects.
Garden Shed Links: