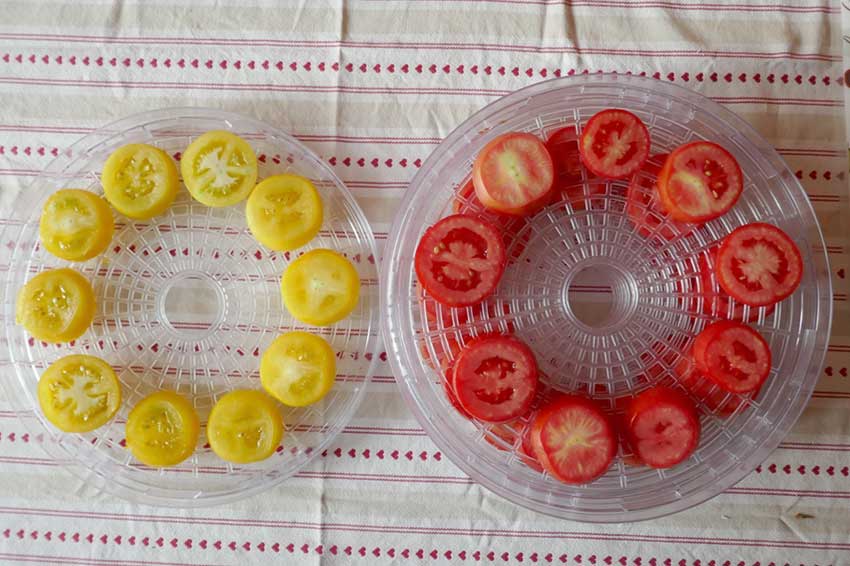 The traditional idea of a kitchen garden is to have an outdoor pantry full of fresh produce for using every day. This is correct but modern gardeners are just as interested in processing fresh produce for use in the down seasons when the pantry is not so full. With simple inexpensive kitchen gadgets available these days even the small city gardener can provide year round produce for the kitchen.
For anyone who has more than a dozen tomato plants growing in a year, an inexpensive electric food dehydrator is a must. These simple machines provide an efficient way of processing gluts of tomatoes, chilli peppers and many other garden crops. Once dried the tomatoes store well in glass jars or zip lock bags and can be used in all tomato based dishes.
Chilli peppers are a good example of small city plants that produce a year round product. Combined with tomatoes they provide a wide range of hot sauces and salsas that store well. Dried chillies and dried tomatoes work well in recipes. One chilli plant can produce enough fruit for a dozen jars of sauce and a dozen jars of chilli jam. Very good winter food.
Basil is a great small garden plant. It is worth growing a main crop of plants in one large container and then single plants in smaller pots by the kitchen door for daily use. The main crop is used for a batch of pesto divided between jars for use in the next 8 weeks and frozen blocks put away in the freezer for the winter. Made with a good hard Italian cheese, pesto is lovely.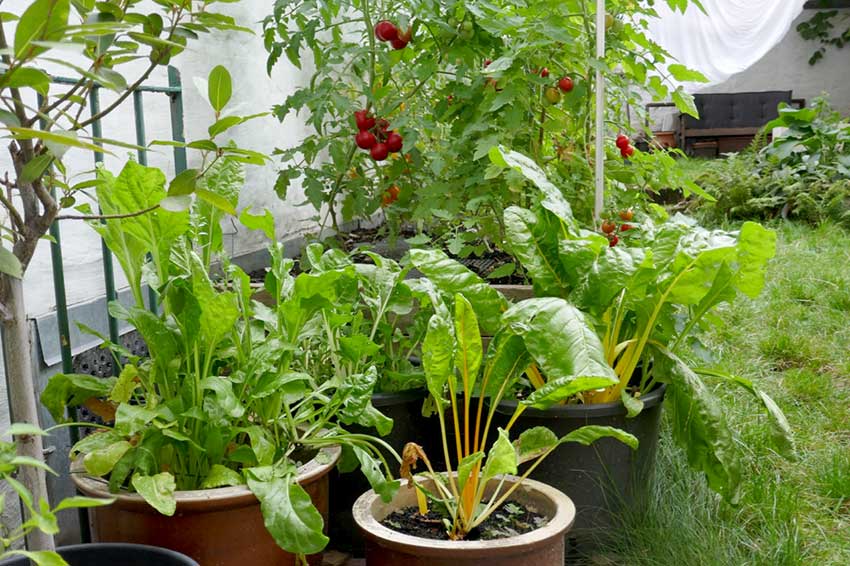 The trick of city gardening is to produce crops in sufficient quantity to provide for summer fresh use and then kitchen storage for the winter. Main crops like tomatoes are worth growing in number while chilli peppers and basil only require several pots. Processing these enables the gardener to add strong flavours to the ongoing crops of salad, beans, onions and cucumbers.
Garden Shed Links: