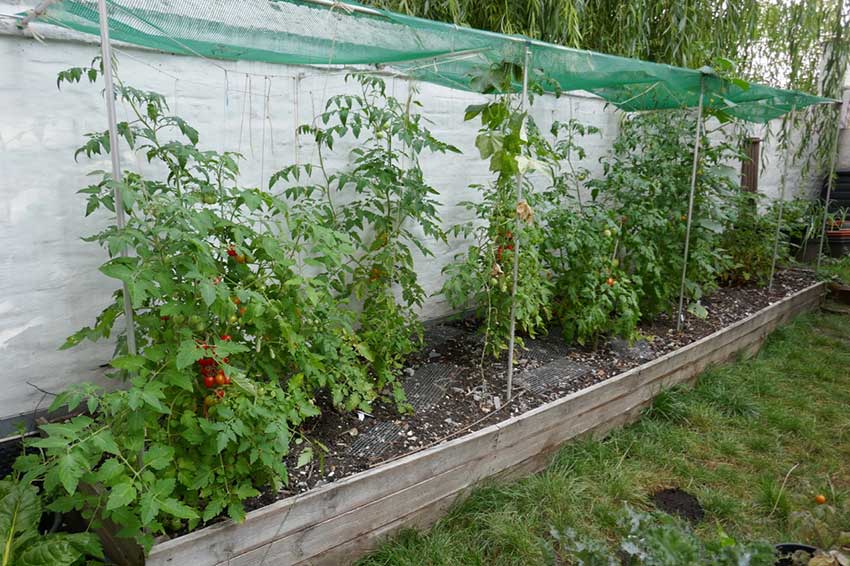 Tomatoes will grow equally well in pots as in soil beds. The main difference is during hot conditions pots require watering every day while plants in a soil bed may only need watering once a week. A raised bed (40cm height) with a mix of light soil and homemade compost is ideal for tomatoes. Large wide pots (40cm by 40cm) provide extra depth for water retention in hot conditions.
A raised bed can accommodate a range of tomatoes with vine types climbing high and bush varieties growing 1 metre. The plants benefit from better access to moisture and nutrients in the soil bed as opposed to pots. It is also easier to create a frame or string support over a raised bed for training the tomato plants. Constructing a raised bed is worth the effort if space allows.
That said, there are varieties of miniature tomato that will grow in very small pots suitable for windowsills or balconies. These types take longer to grow compared to ordinary tomatoes (start from seed in January) but once established will produce daily pickings of small sweet fruits. These miniature types will produce even better in larger pots.
With the summer heatwave now coming towards an end the fall salad season is underway. The options here are for pot started plants then moved into trays or direct sowing of seed into prepared trays for later thinning out. Either way, the remaining heat gets the plants off to a good start and presuming the heatwave does not return the salads should establish and grow well into the fall.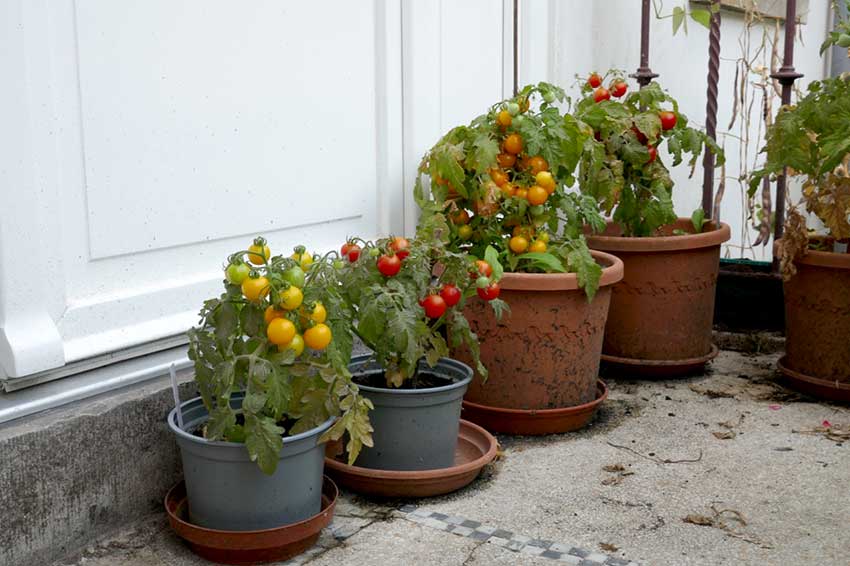 City gardening is all about using small spaces, often just pots. It is worth getting the largest pots that will fit the space available. Deeper pots are the key to dealing with water problems in heatwaves. The miniature tomatoes have proved their worth to the garden producing daily over a prolonged time and an excellent addition to the raised bed with its regular, larger tomatoes.
Garden Shed Links: