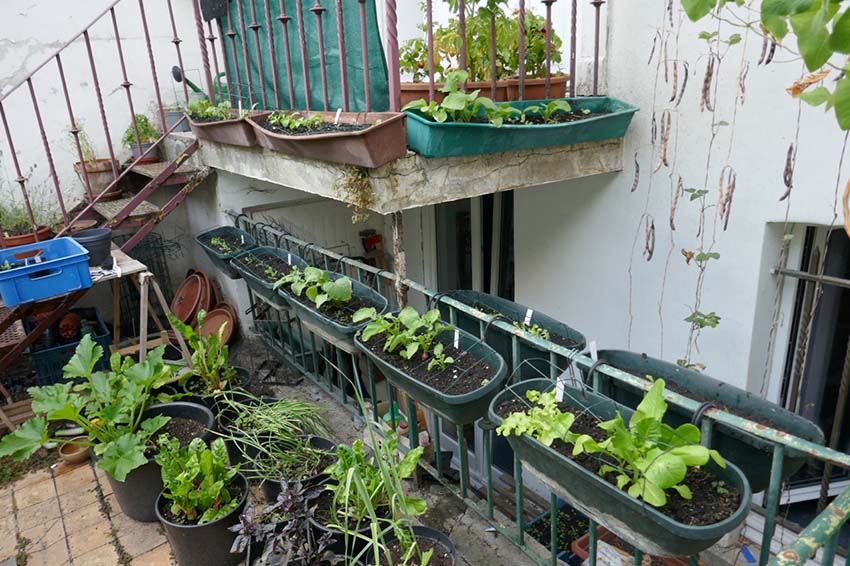 Belgium has just endured its hottest heatwave in 200 years of records. Next will be thunder and lightning and heavy downpours. While the fruits in the garden are now ripening nicely, though rather suddenly, the coming drop in temperatures and blustery conditions are not ideal for finishing crops. Gardening in unstable conditions is the new normal.
All the tomatoes in the raised beds and in pots are turning from green to red or yellow. The crop is not as heavy as previous years indicating tomatoes do prefer a more regular slow summer without the highs and lows. Still there is a good crop. The gardener's regular varieties have all performed well but may be faced with tomato blight in the coming stormy conditions. Pick fruits when you can.
The salad sowing season in Brussels is definitely shifting from summer to spring and fall. Now is a good time to organise trays and pots, preferably with small starter plants that can get established in the remaining warm days (avoid heavy direct sun) so the plants will be ready to take off when the rain comes. Salads started now should do well in the coming 3 months.
Starting seeds in a heatwave is tricky. Salad seeds are planted just below the surface, chard seeds a bit deeper. After an initial wetting it is important not to over water the waiting seeds, a light mist each day to keep the top damp. Store the starters in the coolest room indoors and when all the seeds have emerged move the tray outdoors into a well shaded position for a few weeks.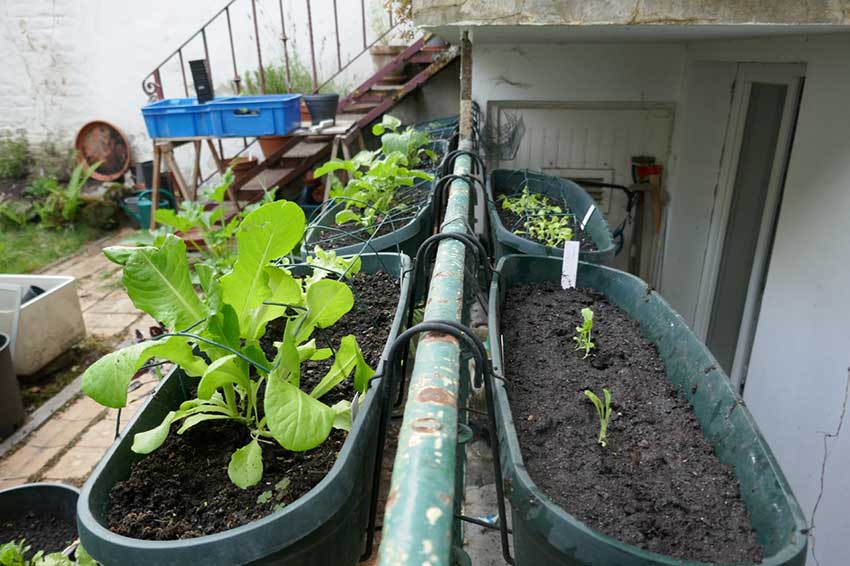 Heatwave conditions do push gardeners to realise the best growing conditions for salads are each side of summer. Mild winters mean good quality crops can be grown right through until the spring. Salads should be planted out in the next month or so and then in October the real winter crops of broad beans, garlic and onions. In a heat wave, think about winter coming.
Garden Shed Links: