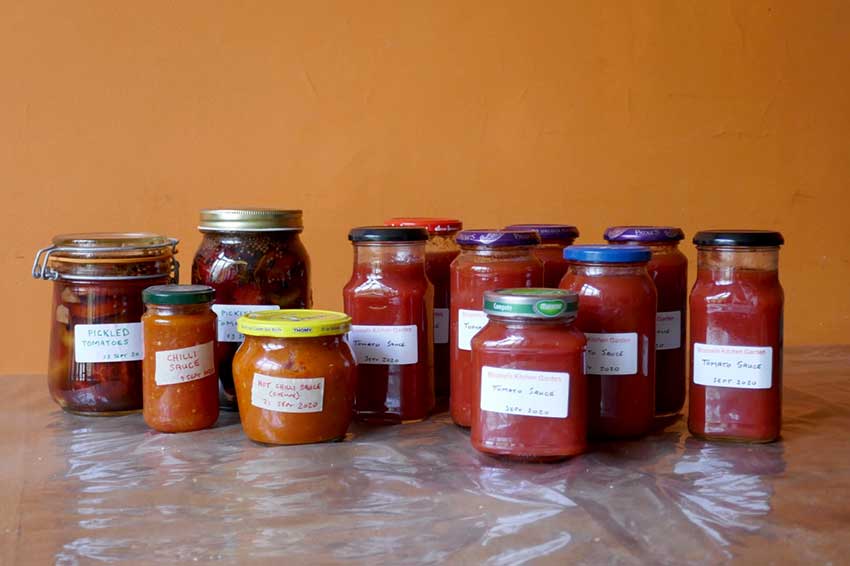 Summer appears to have finished rather sharply this year, switching straight into winter weather. It is to be hoped this will be short term and then winter planting can get on. It is not ideal to plant winter crops in water logged ground. So while waiting for the weather to break it is back indoors and getting on with processing summer crops. Strangely, there are still good tomatoes on the plants.
Making tomato sauce or paste ideally requires good-sized heavier tomatoes but smaller ones also work. Removing skins by blanching the tomatoes in hot water and peeling. Chop the tomatoes roughly and drain for an hour to remove the excess liquid (save for juice). You can leave out this step if you don't mind a more liquid sauce. Cook the tomato pulp for at least half an hour, then liquidise or press through a sieve. When you have your sauce, jar it up in sterile bottles before a final heat sealing in a pressure cooker.
There are also chilli peppers to process (these ones from the farm). Safety and careful preparation are the main issues with hot peppers. Here the chillies are split and seeds removed (saved for next year). The chilli halves are then dehydrated for about 12 hours and packaged in zip bags for use in the coming weeks to make jams and sauces, once the harvesting is complete.
The heavy weather means holding off on winter planting which should take place between now and the end of October. Onions sets (immature onions) can be locally sourced at this time of year as can healthy looking organic garlic bulbs. Broad beans are available in DIY stores. It is easy to order unusual varieties via the internet such as this French garlic delivered through the post.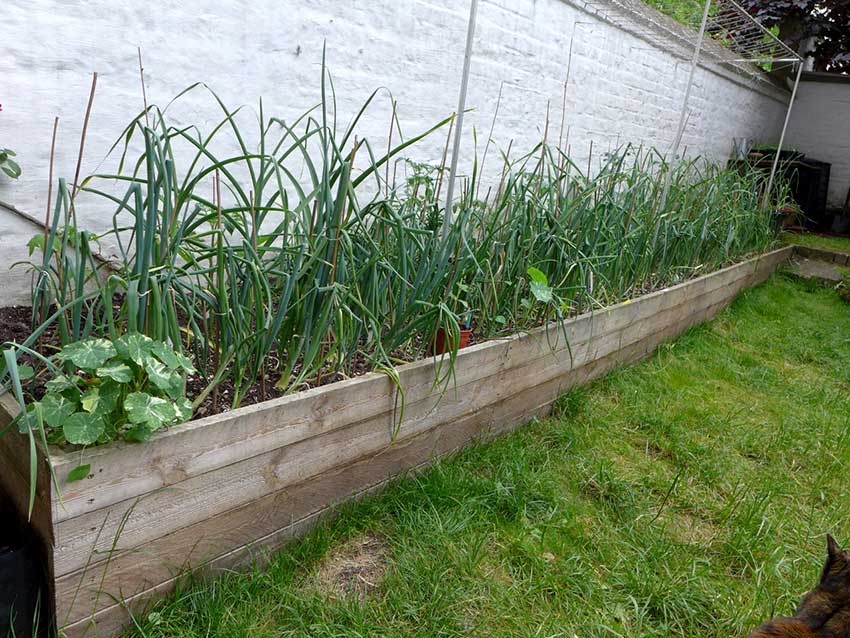 Once this turbulent spell is passed it is well worth pushing on with a winter crop to fill the garden in the early months of next year. Onions, garlic and beans can be sown in pots as well as beds and produce good results. Winter salads also thrive in recent mild winters. The main crops will be harvested next year just before the summer crops are planted making an efficient use of garden space.
Garden Shed Links: