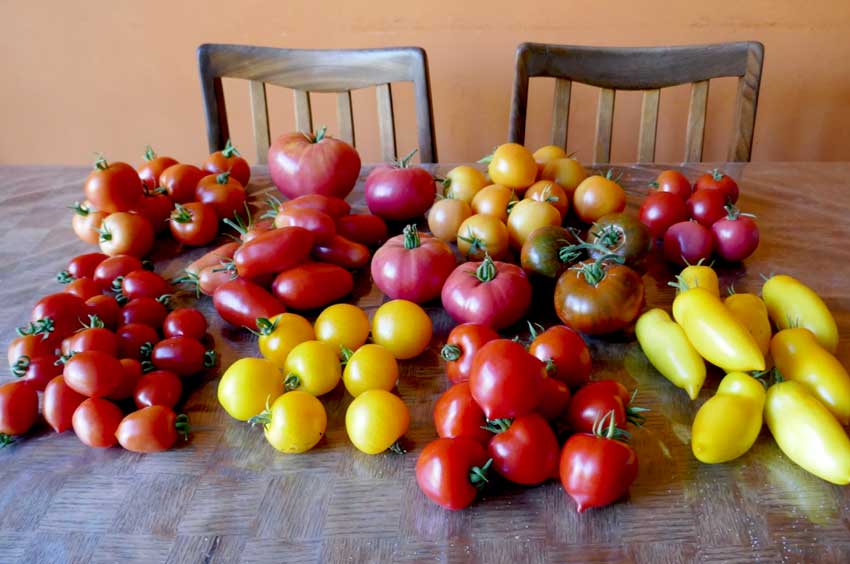 Gardeners always like to complain that last year was better in the garden. Last year was better in the garden. The cold start to this year, the heavy bouts of rain and sudden heatwaves meant most the plants have stopped and started all season. Now there is a sudden glut of produce in the garden as opposed to a nice steady cropping over several summer months. Such is life.
The 20 types of tomatoes in the raised bed did better than those in pots (which got rather bashed about). The bed had a mix of smaller types for daily use, some larger paste types for sauce and pickles and then a mix of exotic types, mainly Eastern European beefsteak types for unusual flavours. A mix of all of these are being dried for use through the winter.
The ideal for a small city garden space (5m by 1m) is a good range of tomatoes with regular small cropping varieties producing 50-100 tomatoes each, some larger (plumb sized) producing 30-50 each, paste types producing around 30 each and the larger beefsteak types producing 10-20 each. This spread over a 2-3 month cropping season is the gardener's ideal.
Last year the garden had about 25 chilli plants, this year there were about 20 varieties and 40 plants. These stood up better to the conditions in many ways but produced less than last year's long un-interrupted hot spell. Several types were grown for chilli jam production with the fruits dried, others were used fresh for cooking or pickling. Last year the garden produced 150 jars of jam, this year the aim is to double that.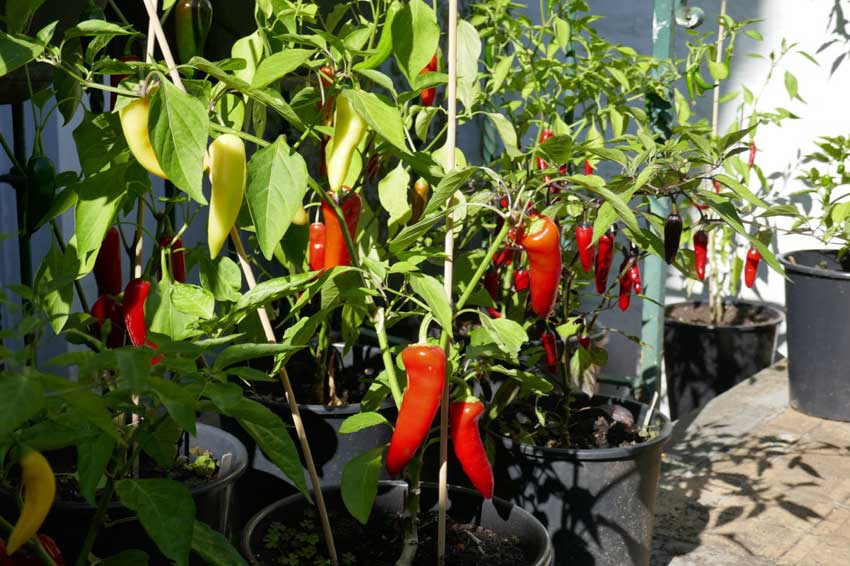 Growing outdoors is always affected by changing conditions. This year the growing season was basically compressed. Plants did not produce their very best but still produced very well. The experiments with different varieties of tomato showed it is worth exploring some of the non-Mediterranean types for their flavour and strong growth.
Garden Shed Links: